Writing (and not writing) during a political maelstrom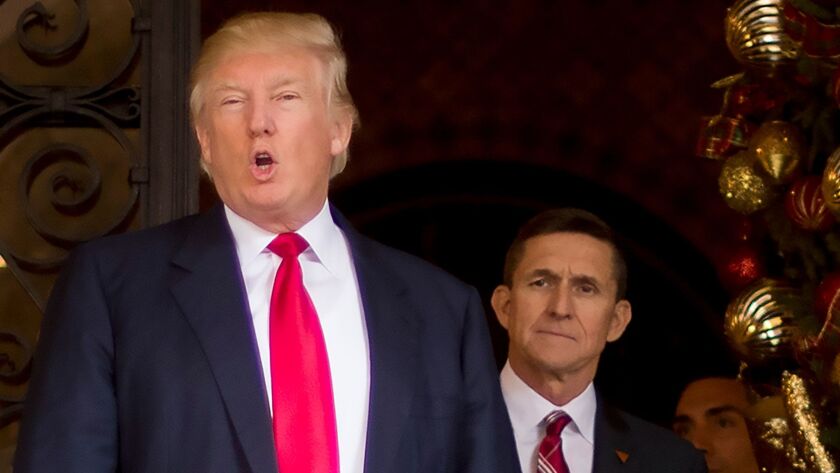 In 1987, when I was finishing my undergrad degree at UC Berkeley, Ross Thomas came to town to give a reading. Thomas was one of my idols, a spy novelist whose intricate, hilarious plots featured world-weary political fixers, career double agents and titles that seem less dreamed up than stewed in bourbon: "The Porkchoppers," "The Fools in Town Are on Our Side," "The Brass Go-Between." If Thomas ran an amusement park, there would be a sign right by the turnstile: "You must be this cynical to take this ride."
He'd been writing for 20 years, but his career had taken off with "Missionary Stew," a 1983 romp about the CIA and the FBI squabbling over a plot to smuggle cocaine in order to fund a Central American revolution. That might sound familiar, or even realistic now, but check the date: 1983. At the time, it was satire.
I showed up at Cody's Books 20 minutes early to get a good seat. By the time Thomas walked in, I was still the only one there. (This, then, was my first lesson in what it means to be a successful author.) We waited for a short, uncomfortable amount of time, and then he sat down among the empty rows of seats and asked why the hell I was there.
I explained how much I liked his work, which made him rightfully suspicious, and then that I wanted to be a writer myself, which seemed to confirm something for him. Still, he hung around to chat. He was balding, dressed like a political hack, and he chewed Nicorette gum like one of his characters.
I asked what he was working on. He was silent for a while. He reached for another piece of gum.
The truth was, he said carefully, he wasn't working at all. Because of the damn Iran-Contra hearings.
He said that every morning he sat down at the typewriter and he told himself he wasn't going to listen to them, but the radio beckoned, and he turned it on, and he fell into them so completely he couldn't work. Every. Single. Day.
I said something like: Of course — the conspiracy was just like "Missionary Stew," the book he'd published four years before. It must be weird when reality swims in your wake.
He explained that it was more complicated than that. He'd made stuff up to amuse himself and to tweak folks in Washington. It was a private impulse. If his characters had conspired like this, they would have had a sense of wit about them that none of the clowns in Iran-Contra actually had. The actual level of deceit, venality, self-righteousness, collusion, the real-world consequences of doctrinaire actions, and the deep, unaware stupidity of it all were so far beyond anything he could make up. Plus: He wanted to know what was going to happen next. He felt kneecapped.
His analysis was more sophisticated than that, but what I remember best was how he finished by asking, "How am I going to make anything up again?"
A few minutes later, he was off to a radio interview, and I had a few books signed that I largely forgot about until last Thursday. That's when I realized that instead of writing, I was using my laptop to keep nine tabs of Twitter accounts open, so that if Claude Taylor or Louise Mensch shared some new piece of information, I wouldn't miss it.
We write stories not to begin them but to see where they go.... The problem with history is that, as of yet, it hasn't ended.
I have to admit something horrible: I have just now, writing this, checked Twitter again. I am following people with names like 3L3V3NTH and counterchekist. Yes, there is new information about possible Russian interference in the 2016 election. Someone might be testifying; someone else might refuse; maybe there are sealed subpoenas? No, it's not confirmed. Nor is it conclusive. I'm evaluating things with the same combination of critical thinking and desire to believe that my brain should be using to make fiction. I hate myself.
Had he not died 20 years ago, Ross Thomas might offer me a drink.
I'm trying to work in the middle of not just Iran-Contra, but in what might or might not be the largest conspiracy in American history. And it's not only a radio broadcasting business-hours hearings, but infinite media seeping in through the same computer I write on, so like a horror movie, the calls are coming from inside your house!
Being a writer means teasing out narrative. We write stories not to begin them but to see where they go. This means finding a satisfying place to sign off. An unfinished story — Jane Austen's "Sanditon," Charles Dickens' "Edwin Drood" — is frustrating to us. The problem with history is that, as of yet, it hasn't ended. Should things continue to go as they have, we will all die without ever getting to know how it all turns out.
(I have just watched a political consultant on Periscope explain that the scoops I learned an hour ago aren't accurate. He'll update us. Great.)
This has hit me at the worst moment creatively: I've got nothing on my plate while I'm waiting for edits on three books. I think half of America feels this sudden upshaking of all that we knew, coupled with the almost infinite possibility of what has been done to us in secret, and what might happen next. If we have a next generation, they are going to wonder what it was like to live now.
I go for a walk, without my phone. Letting go of Twitter doesn't dissipate the anxiety, but crystallizes it into the same impulse that I've had since I was 12, to explain what's going on, first to myself, then to anyone who wants to read it. I can't tell what's going on, but I know how it feels, and I can put those feelings behind words, and when I do, I can cool my jets a little bit. The world has changed and what better reason to tell stories about it?
I should add this about Thomas: He did write again. After he died, some close readers, having pondered his resume (political consultancy, non-governmental organizations, inexplicable jobs in many foreign countries), suspected he wasn't just tweaking the CIA — he had been in the CIA.
So there, maybe, is an answer about how Thomas wrote that story in 1983. When he was listening to Oliver North and the rest, maybe he was listening to a story he'd already heard as it was planned. How intertwined were life and art for him really?
We'll never know. But there is so much we'll never know, right? Fiction has to be our consolation prize. Inherently lesser than reality, always behind the times, it's something we'll keep writing and reading — wanting — because, unlike politics, the stories we tell have definitive meanings.
Glen David Gold is the author of the novels "Carter Beats the Devil" and "Sunnyside." His memoir "I Will Be Complete" is forthcoming from Knopf. You can follow him on Twitter @GlenDavidGold.
---
Get the latest news, events and more from the Los Angeles Times Book Club, and help us get L.A. reading and talking.
You may occasionally receive promotional content from the Los Angeles Times.