Q&A: For the love of celebrity with Julie Klam, author of 'The Stars in Our Eyes'
In our interview, Julie Klam speaks of her history of celebrity fixation. She tosses around a few names, admits to a few self-inflicted indignities. In truth, though, the motivation and expertise that qualified Klam to write "The Stars in Our Eyes: The Famous, the Infamous, and Why We Care Way Too Much About Them" (Riverhead, $26) can be summed up in two words: Kevin Bacon. "I was home from school for two weeks with mono, and we had rented the movie 'Diner,' " she confesses. "I went, in a word, bonkers over Kevin Bacon. Oh, the late fees he cost my family!"
If you've read Klam's Twitter feed; or her essays in O, Rolling Stone or the New York Times; or any of her previous books —"Please Excuse my Daughter" (2009), "You Had Me at Woof" (2010), "Love at First Bark" (2011) and "Friendkeeping" (2012) — your face probably does the same thing mine does at the mere mention of her name: spreads into an involuntary grin. Because Julie Klam practices her own brand of funny. Never mean, always current, unfailingly intelligent and charmingly self-deprecating, Klam laughs at herself so we can laugh with her and at ourselves.
---
What's so funny about celebrity worship?
Celebrity worship is the only guilty pleasure that doesn't hurt anyone — with the possible exception of Alec Baldwin. You don't get fat from it, you don't get cancer from it, it doesn't cost anything, and it doesn't send you into rehab, unless you worship celebrities while shooting up.
What made you decide to write a funny book about it? (This question is redundant; you seem incapable of writing anything that isn't funny.)
I was trying to think of what to write next, and I noticed that every time I sat at my computer, my first stop was Facebook. I'd be all "Why is Charlie Sheen trending? What's going on with him? Must be worse than whatever's going on with me. Hmm. What's Denise Richards up to? Heather Locklear? Richie Sambora?" Before I knew it, I'd gotten zero work done and it was time to make dinner. I wondered if I could turn my compulsion into a book. Turns out, yes!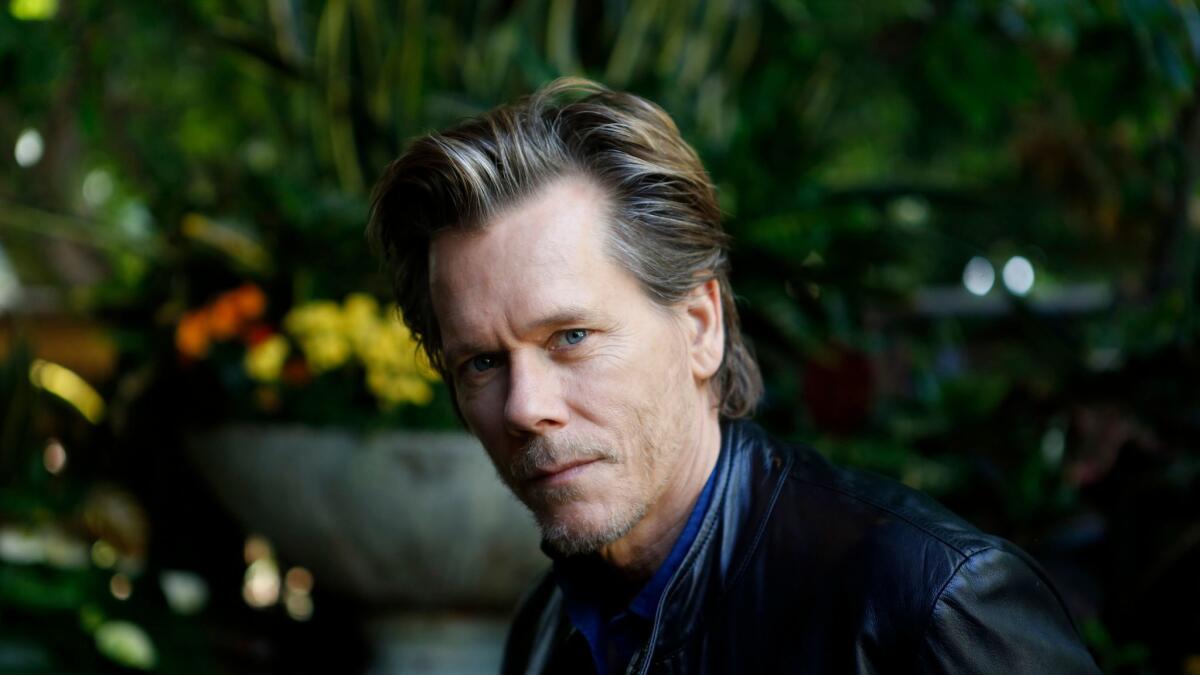 Although it's not just a funny book. The section about the abuse of child actors was particularly unfunny, although you folded it gracefully into the narrative. How did you decide how much dark and how much light would make up your marble-rye of a book?
The rye helps you appreciate the pumpernickel, doesn't it? Seriously, though, if I hadn't mentioned the darkness and the predators, it would've been negligent. Because it happens — although less often, these days, thanks to the recent strengthening of the Coogan law that protects child actors.
You wrote of celebrity worship: "They are the us we want to be." Which celebrities do you want to be?
There's no one celebrity I'd like to be, but I'd like access to Jennifer Aniston's hair and beauty and fashion people. I'd like to have a lot of money and a staff and multiple homes and a driver. Lately I think I'd like the money to do stuff to my face to make me look younger. But in the end, I want to be me with my kid and my boyfriend and my dogs, and not worry that someone's going to put me on the cover of the Enquirer with the headline, "WORST BIKINI BODY EVER!"
Celebrity worship is the only guilty pleasure that doesn't hurt anyone — with the possible exception of Alec Baldwin.

— Julie Klam
You also wrote, "When I was young I was convinced celebrities could save me." What did you need saving from?
Obscurity, loneliness, unpopularity. I was not particularly pretty, was almost absurdly unathletic, and I did terribly in school. What I did have was a rich fantasy life. My two best friends and I would plot getting a celebrity, preferably Matthew Broderick, Nicolas Cage and/or Kevin Bacon, to come to a dance with us and make the other kids jealous. Sadly if predictably, our efforts were unsuccessful.
Your book trailer for "Love at First Bark" starred Timothy Hutton and, even more impressively, your publisher, Geoffrey Kloske. How did you get them to be in your trailer, and how did you get the celebrities in your book to talk to you?
We all think celebrities are Oz, and they live in a parallel universe behind an impenetrable firewall. OK, they sort of are, and they sort of do. But they also have publicists who are a mere phone call away. I guess my people convinced their people to say yes. Kloske, on the other hand, turned out to be a total nightmare diva. His dressing room rider was about 30 pages long. We actually had to change the Ms to Ks on his M&M's, and then he tossed them across the room anyway. Never again! Next time I'm going with Liam Neeson.
We all think celebrities are Oz, and they live in a parallel universe behind an impenetrable firewall.

— Julie Klam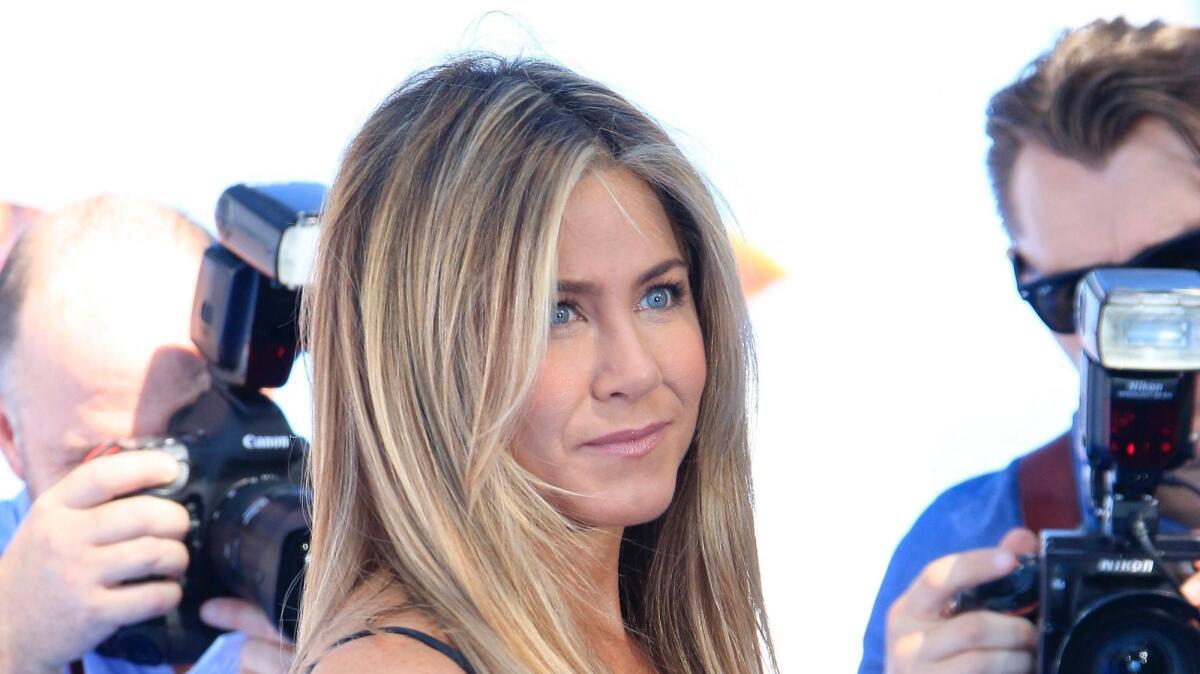 You live in New York and came to L.A. to interview some of the celebs in the book. Are there any differences between New York and L.A. celebrities?
I think there are. Like, I saw Michael Landon in a convertible on Sunset. And Bruce Willis eating in Nate 'n Al. Those sightings felt very Hollywood. In New York, you see Harvey Keitel in the hardware store or Patty LuPone in CVS.
Your book has charming little intermissions between the chapters in which people share their celebrity sightings. Why did you include other people's stories?
While I was writing the book, I discovered that the mere mention of the topic immediately inspired people to tell me their joyous memories of brushes with celebrity (except for Alec Sokolow, who was insulted by Ed Sullivan).
What do you do when you see a celebrity?
I try to give them privacy, except for glancing at least once, so I can tell my mother how they looked. If I see a former celeb who hasn't been famous in a long time, or one who's up and coming, I gasp dramatically and hope it makes their day.
Aside from becoming a celebrity yourself, what are your greatest dreams for this, your fifth book?
My goals with all of my books are for people to enjoy reading them. People have told me that "Stars" made them think about things they hadn't thought of before, which is great. But mostly I want people to laugh. One review said, the book "reads like a bubbly conversation at an Oscars viewing party, where we gossip with glee." That is my dream response. Oh, and I'd like a Pulitzer.
Maran, who lives in Silver Lake, is the author of 13 books, including, most recently, "The New Old Me" (Penguin, 2017).
Get the latest news, events and more from the Los Angeles Times Book Club, and help us get L.A. reading and talking.
You may occasionally receive promotional content from the Los Angeles Times.