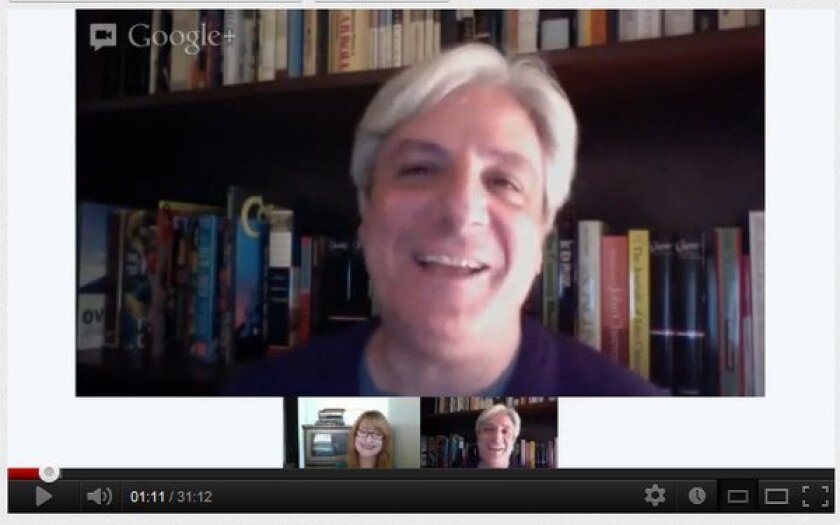 In the video chat below, L.A. Times book critic David L. Ulin and books staff writer Carolyn Kellogg try to decide if creative writing can be taught. As hundreds of thousands tackle NaNoWriMo, we wonder what it takes to make a writer a writer. Is it natural talent? Hard-learned lessons? Determination and commitment?
For Ulin, there are certain intagibles that cannot be taught -- particularly the connection between author and story. For a story to be good, he explains, it's essential that the writer feels he or she needs to tell the story. That it's something that must be told, and they alone are the one to tell it.
That doesn't mean the elements of the story must be exciting -- Ulin points to the much-loved novel by Nicholson Baker, "The Mezzanine," which is about nothing more than a man eating a sandwich and buying a pair of shoelaces.
Ulin is a professor of creative writing, and I have an MFA. We talked about the benefits of creative writing programs -- and their pitfalls. If you want to hear more about my creative writing workshop that involved meditating during class time, let me know.
MFA programs and NaNoWriMo both afford writers an opportunity to talk together about art and craft. Connecting to other writers can be illuminating in many ways -- as well as energizing to people whose work involves sitting alone for long periods of time.
One of the thing writers carry to an MFA program, or to a project like NaNoWro Mo, is inspiration. That's important, but without practice and discipline, it can't carry a book through to completion, Ulin explains. Practice, that is, in terms of both setting up routines and putting sentences one in front of another over and over and over again.
ALSO:
The Pushcart Prize anthology reflects the best and worst of times
"All In" and Paula Broadwell's unenviable path to biography fame
---