Happy Meals with books? Australian parents group isn't loving it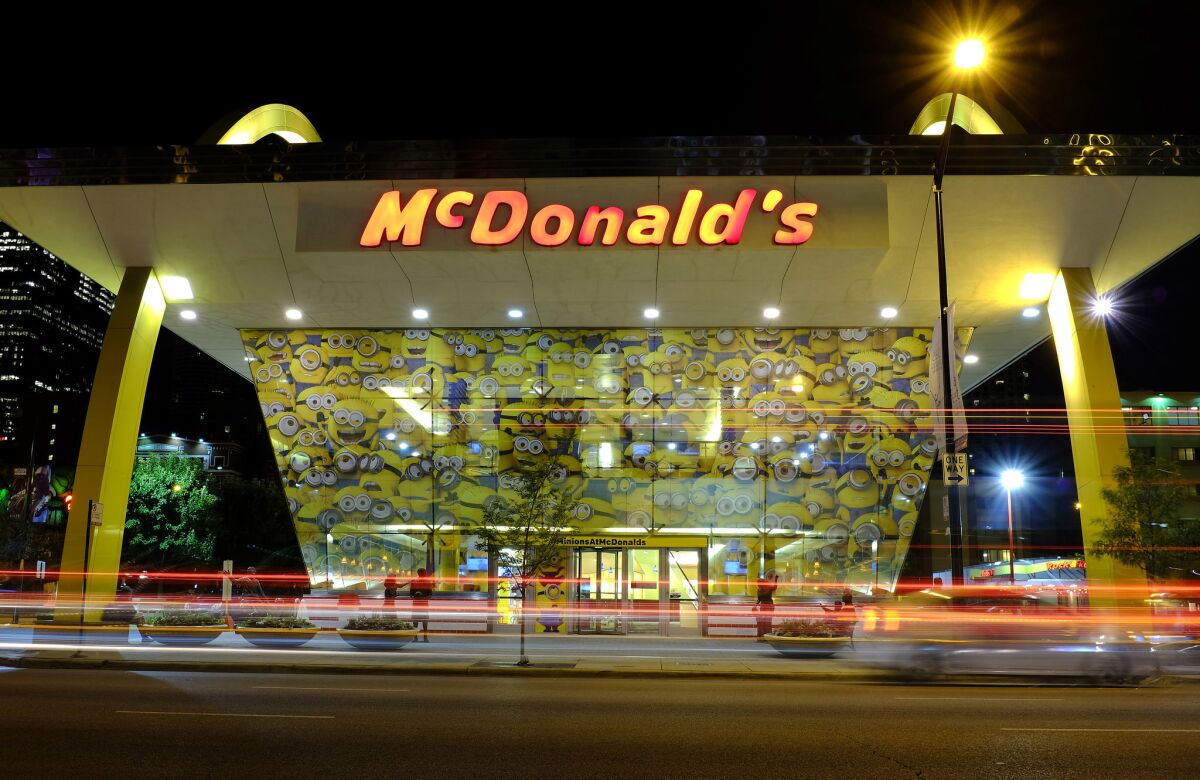 Young readers in Australia now have the option to choose books instead of toys in their McDonald's Happy Meals, but one health advocacy group down under isn't lovin' it.
The Parents' Jury, an organization that promotes healthy eating for children, is asking Australian regulators to ban the fast food giant's "Happy Readers" promotion, reports the Herald Sun.
The promotion offers children the option of choosing one of 10 paperback nonfiction books, or one of 16 e-books in lieu of a toy with their meal. The paperback books include titles such as "Playful Puppy" and "Wild Baby Animals," while the digital books include comics based on "My Little Pony" and the video game "Angry Birds."
Alice Pryor, a manager for the group, conceded that the program was "clever marketing," but suggested parents would be pressured into buying their children unhealthy food. "As a parent it's a lot harder to say 'no' to your child if they are asking for a book than it is when they want a 'Minions' toy," she said.
A spokeswoman for McDonald's noted that parents can buy the books for $1.50 without buying a Happy Meal, and also noted that the restaurants offer apple slices instead of French fries, and water or low-fat milk, in the meals.
McDonald's has run similar promotions in the U.S. In January, the restaurant chain offered
American kids a choice of books including "Flat Stanley Goes Camping"
and "If You Give a Mouse a Cookie." There was not, however, an option to choose "If You Give a Mouse an Apple Slice."
ALSO:
Is Amazon a grueling, hostile place to work?
Gripping essay 'Tooth and Nail' explores our obsession with our teeth
Get the latest news, events and more from the Los Angeles Times Book Club, and help us get L.A. reading and talking.
You may occasionally receive promotional content from the Los Angeles Times.