J.K. Rowling returns with a second Galbraith detective novel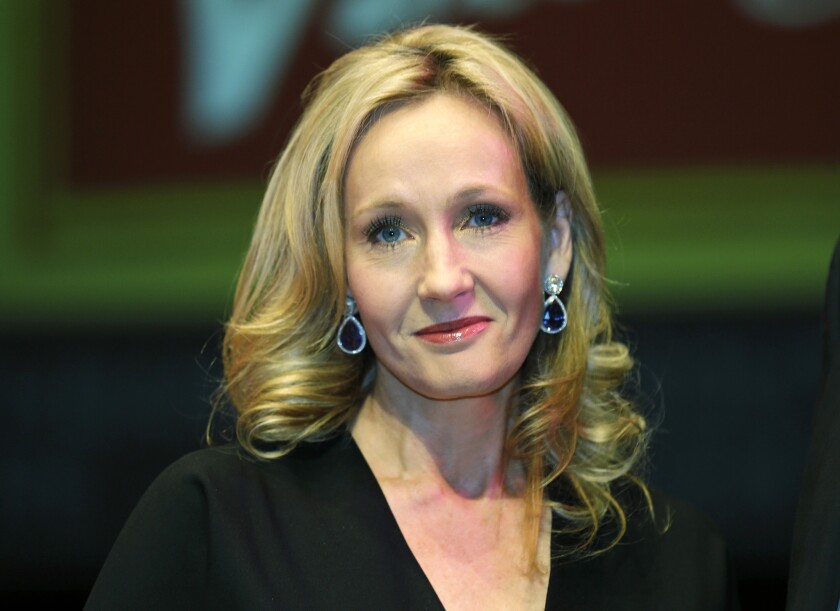 One of 2013's biggest literary surprises was the news that Robert Galbraith, a low-profile but well-regarded new detective novelist, was actually J.K. Rowling. And now, Galbraith returns with another novel to be published in June.
"The Silkworm" -- by Robert Galbraith -- is another mystery featuring Galbraith's investigator, Cormoron Strike. Strike, a veteran who lost part of his leg in Afghanistan, will again be aided by his assistant Robin Ellacott. It will be published in June in the U.S. and U.K. The plot involves a writer who may have been murdered.
Here's how "The Silkworm" is described: "as Strike investigates, it becomes clear that there is more to [author] Quine's disappearance than his wife realises. The novelist has just completed a manuscript featuring poisonous pen-portraits of almost everyone he knows. If the novel were to be published, it would ruin lives – meaning that there are a lot of people who might want him silenced. When Quine is found brutally murdered under bizarre circumstances, it becomes a race against time to understand the motivation of a ruthless killer."
The Harry Potter author had not intended to reveal her identity as the true author behind the first Robert Galbraith book, "The Cuckoo's Calling." The news came to light in July, three months after the novel was published, after a lawyer at a firm representing Rowling told his wife, who told her friend, who tweeted a hint about it to the London Times.
"[O]nly a tiny number of people knew my pseudonym and it has not been pleasant to wonder for days how a woman whom I had never heard of prior to Sunday night could have found out something that many of my oldest friends did not know," Rowling noted at the time. "To say that I am disappointed is an understatement."
The lawyer has since been fined for the leak.
Apart from Rowling's displeasure at being exposed, the news was good for the book. It immediately shot to the top of bestseller lists after her identity was revealed.
That wasn't the only upside. On her website, Rowling wrote, "Being Robert Galbraith has been such a liberating experience! It has been wonderful to publish without hype or expectation and pure pleasure to get feedback from publishers and readers under a different name."
ALSO:
'Train' lovingly tracks rail travel history
B.J. Novak gets into the family business with 'One More Thing'
'The Hindus' pulled by Penguin Books India, prompting outrage
---
Get the latest news, events and more from the Los Angeles Times Book Club, and help us get L.A. reading and talking.
You may occasionally receive promotional content from the Los Angeles Times.