Author Junot Diaz stripped of honor after speaking out against the Dominican Republic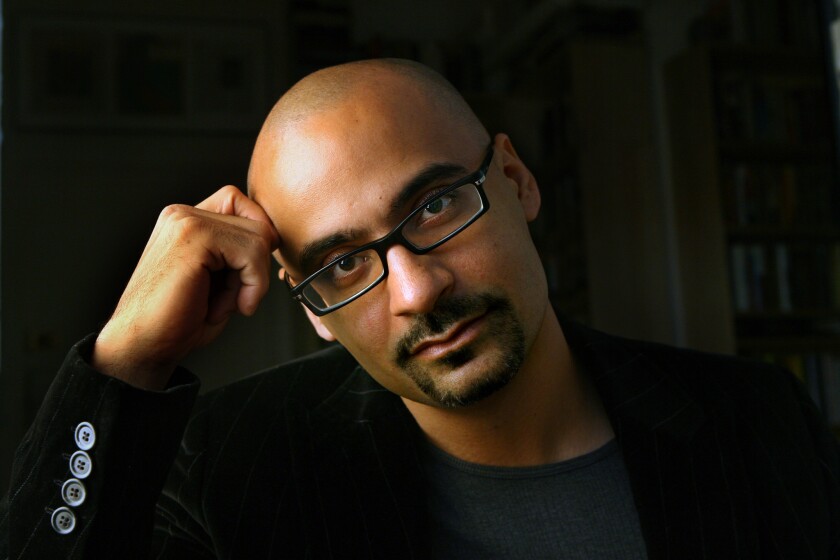 He may be the toast of the literary world, but Pulitzer Prize-winning novelist Junot Díaz is in trouble with his native country, the Dominican Republic.
According to reports in Spanish-language media, Díaz was accused Thursday of being "antidominicano" by the Dominican Republic's consul in New York, Eduardo Selman. Díaz has also been stripped of the Order of Merit awarded to him by the Dominican Republic in 2009.
The accusation came after Díaz, along with Haitian American writer Edwidge Danticat, went to Washington, D.C., to urge congressional leaders to take action on what they describe as a human rights crisis in the Dominican Republic and Haiti.
The authors appeared together in June in Miami to discuss recent moves by Dominican officials to declare generations of Haitian immigrants to the Dominican Republic fair game for deportation: "Haitians and Dominicans with Haitian blood that came and worked after 1929, would be denied citizenship," the Miami Herald reported.
Díaz, who had visited the Dominican Republic earlier that month, said, "There's a state of terror" in its capitol city, Santo Domingo.
The Dominican Republic has set up "repatriation centers" along the border and shown off buses that will be used for deportations, Fusion reports.
"The last time something like this happened was Nazi Germany, and yet people are like, shrugging about it," Díaz told Fusion. "Think about how much fear you would have to feel for you to suddenly pick ... up and flee."
Selman denies the claims of unfair treatment of Haitians and those of Haitian descent. In a Thursday's statement (translated by GoogleTranslate), he said, "We declare emphatically that the Dominican Republic has been clear to the world in implementing the immigration measures and there has been no case of violation of human rights or of statelessness with Haitian or any other foreigner, contrary to what sustains the writer Junot Diaz, who has proved antidominicano."
Díaz has not publicly responded to Selman's statement; his representative did not return The Times' request for comment.
Book news and more; I'm @paperhaus on Twitter
ALSO:
A shout-out to Ruth Bader Ginsburg, a.k.a. 'Notorious RBG'
Junot Diaz on reading, writing, and America's amnesia about race
Gabriel Garcia Marquez archive opens at University of Texas' Ransom Center
Review: New books on Salem's trials and modern pagans offer bewitching reading this Halloween season
---
Get the latest news, events and more from the Los Angeles Times Book Club, and help us get L.A. reading and talking.
You may occasionally receive promotional content from the Los Angeles Times.