Only in death will Margaret Thatcher speak -- in an authorized bio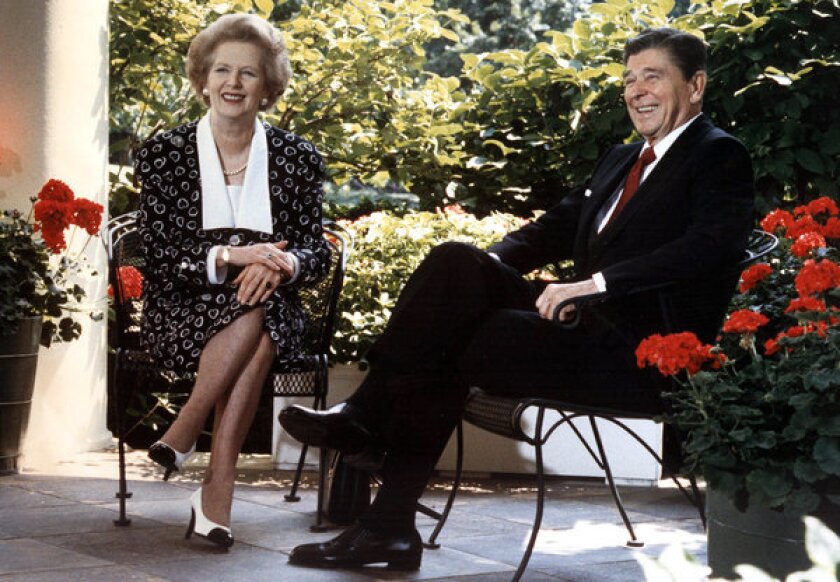 Margaret Thatcher signed a contract for an authorized biography more than 16 years ago. For reasons that will soon become clear, she granted writer Charles Moore an exclusive series of interviews and access to her papers on the condition that the book would be published only after her death.
On Monday, just hours after the former prime minister's death, the Penguin imprint Allen Lane announced that it would publish the first volume of Moore's authorized biography of Thatcher "immediately following her funeral."
"Charles Moore's biography of Margaret Thatcher immediately supersedes all earlier books written about her," Stuart Profitt, one of the publishing directors of Allen Lane, said in a statement. "Having worked closely with Lady Thatcher on both volumes of her autobiography, and read all the other main books about her, I was astonished at how much Moore says which has never been public before… It gives unparalleled insight into her early life and formation, especially through her extensive correspondence with her sister, which Moore is the first author to draw on."
The British book trade publication the Bookseller says the first volume of the two-volume work will be called "Margaret Thatcher: The Authorized Biography, Volume One: Not for Turning." It will recount Thatcher's life up to the victory in the 1982 Falklands War.
Moore is currently at work on the second volume, "Herself Alone."
Thatcher published two political memoirs in the 1990s. One wonders what new secrets, if any, the so-called Iron Lady decided she could reveal only in death.
Already, however, her detractors in the British literary scene are gleefully trampling upon her legacy.
Writer and MP George Galloway recalled on his Twitter feed that "Thatcher described Nelson Mandela as a 'terrorist.' I was there. I saw her lips move. May she burn in the hellfires."
Meanwhile, novelist and former MP Jeffrey Archer was among many praising Thatcher's legacy. He said what made Thatcher a great prime minister was that "she was interested in results, getting things" and adding that another of "her great qualities" was loyalty.
The timing of Thatcher's death was advantageous to writer Damian Barr -- his memoir, "Maggie and Me," comes out next month. It recounts his life growing up in small-town Scotland during the Thatcher years. GQ says the book portrays Thatcher as "an illicit gay icon: blonde, sure of her own style even if her style is weird, plucky, self-reliant, bullied and indomitable."
ALSO:
'A Map of Tulsa' is rich terrain for Benjamin Lytal

Kate Atkinson's 'Life After Life' is a clever creation
---
Get the latest news, events and more from the Los Angeles Times Book Club, and help us get L.A. reading and talking.
You may occasionally receive promotional content from the Los Angeles Times.