The book Michelle McNamara, Patton Oswalt's wife, was working on when she died will be published in February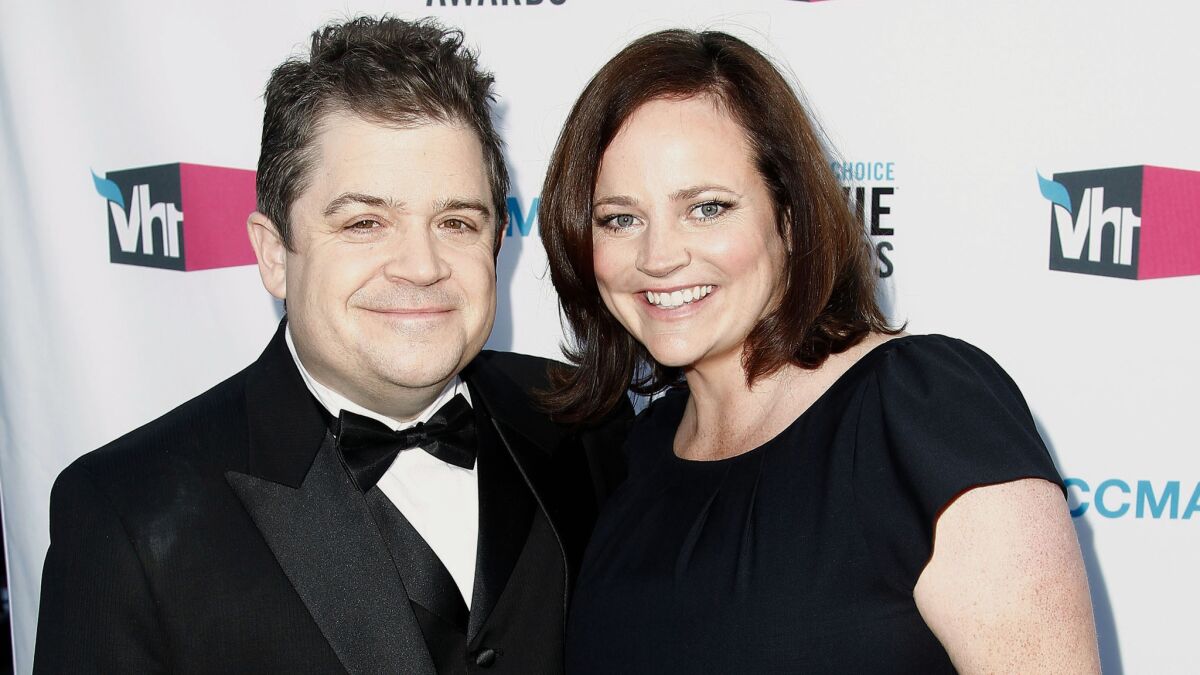 The book Michelle McNamara, comedian Patton Oswalt's wife who died unexpectedly in 2016, had been working on will be published next year. McNamara, a true crime aficionado, had helped pursue the cold case of an assailant she dubbed the Golden State Killer.
McNamara's book, "I'll Be Gone in the Dark: One Woman's Obsessive Search for the Golden State Killer" will be published by HarperCollins on Feb. 27.
Oswalt announced the book news on social media. "Despite my bias, I can say with quiet, deep confidence that Michelle's book is going to join the pantheon of true crime," he wrote on Facebook. "It's an intense, fascinating read."
After her death, Oswalt had said that he would help finish his late wife's book. The final version has an afterword by Oswalt and an introduction by "Gone Girl" novelist Gillian Flynn.
McNamara was known for her popular website, True Crime Diary, which was largely dedicated to unsolved murder cases.
"I'll Be Gone in the Dark" was inspired by an article McNamara published in Los Angeles magazine, "In the Footsteps of a Killer." The article detailed her search to uncover the identity of the Golden State Killer, an unknown assailant who police believe was responsible for 50 rapes and 10 murders in California in the 1970s and '80s.
On the book's web page, HarperCollins writes that the book "offers an atmospheric snapshot of a moment in American history and a chilling account of a criminal mastermind and the wreckage he left behind."
When McNamara died in her sleep on April 21, 2016, the 46-year-old left behind her husband Oswalt and their young daughter. McNamara's unexpected death was later determined to have been caused by arterial blockage exacerbated with a combination of prescription drugs including Xanax, Adderall and fentanyl.
In his Facebook post, Oswalt, who has returned to performing comedy, wrote that he hopes the book will lead to the capture of the "still-uncaught creep" responsible for the attacks. "I can't help feeling that somewhere, in her final pages, she left enough clues for someone to finish the job she couldn't — to put California's worst serial killer behind bars."
---
Get the latest news, events and more from the Los Angeles Times Book Club, and help us get L.A. reading and talking.
You may occasionally receive promotional content from the Los Angeles Times.