Radicals fight over a Karl Marx copyright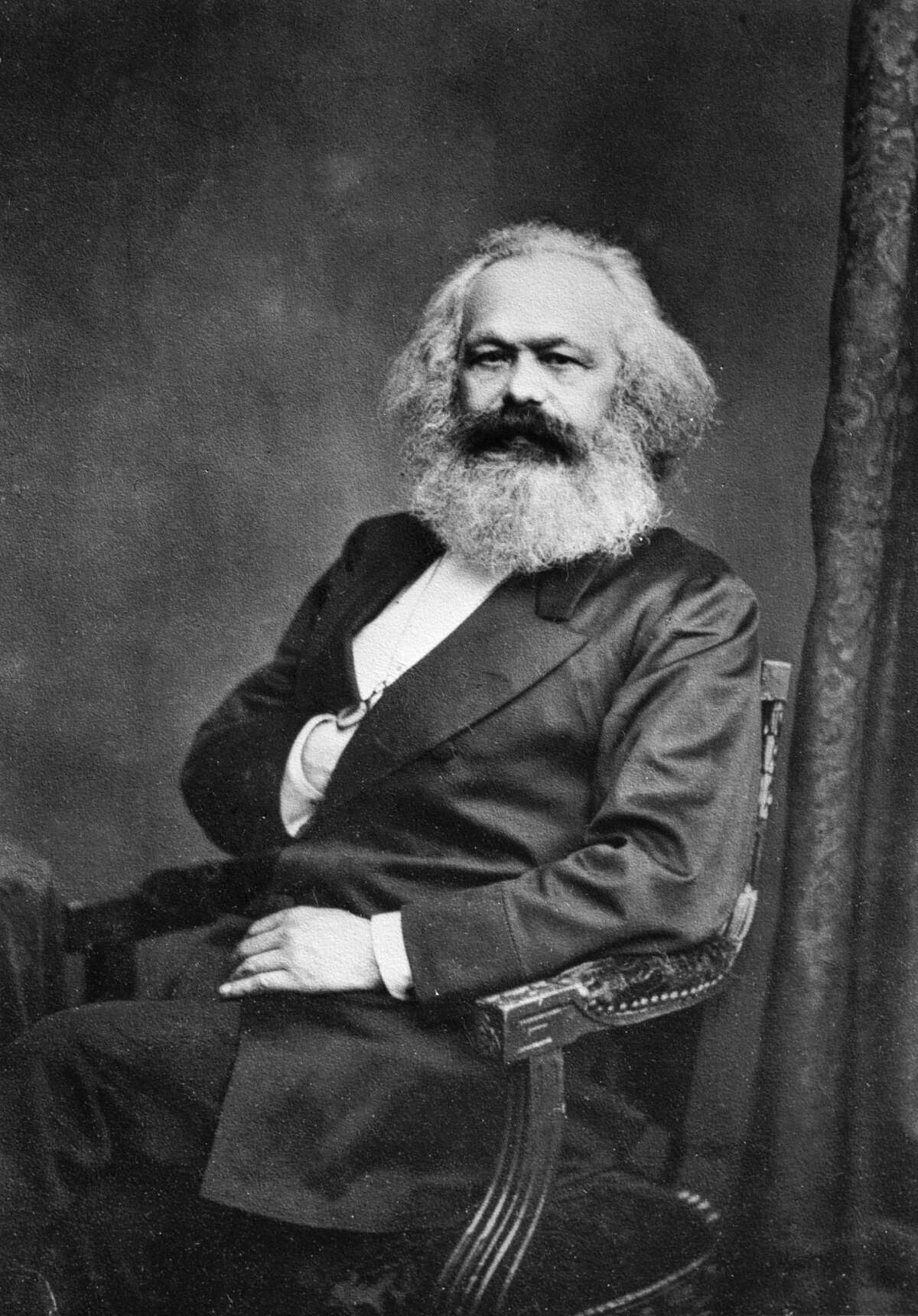 Readers of the world, unite! To fight over Karl Marx's copyright.
A small, independent publisher with historic ties to the radical British left is at odds with a multilingual radical website, the Marxists Internet Archive at Marxists.org. At issue: the right to use the 50-volume "Marx Engels Collected Works."
Lawrence & Wishart, a London-based publisher, has asked Marxists.org to remove the copyrighted material from its website. The Marxists at Marxists.org have responded with a flurry of angry anticapitalist rhetoric. And with a petition at Change.org signed by more than 4,000 supporters.
"It is immensely ironic that a private publishing company is claiming the copyright of the collected works of Karl Marx and Friedrich Engels, the philosophers who wrote against the monopoly of capitalism and its origin, private property, all their lives," the petition says.
In a statement on its website, Lawrence & Wishart says the company has been "subject to a campaign of online abuse." The company was at one time the publishing house of the Communist Party of Great Britain, but today "survives on a shoestring" and "makes no profits other than those required to pay a small wage to its overstretched staff," the website says. Revenue from the "Collected Works," which was first published in 1975, also funds numerous radical publishing projects, the statement added.
Marxists.Org was asked to remove the material by April 30 -- just before International Workers' Day, as the blogger Scott McLemee wrote on Crooked Timber.
"Responding to L&W's demand in a suitable manner would require someone with Marx's or Engels's knack for invective and scatology, and I'm not even going to try," McLemee wrote. "But the idea that most of their work is going to be removed from the website on May Day is just grotesque."
In its statement, Lawrence & Wishhart said that the "Collected Works" was the product of many decades of work and that many other translations of Marx's most important works (such as "Capital" and "The Communist Manifesto") are widely available and out of copyright.
But that did little to mollify the activists at the Marxists Internet Archive.
In an interview with ArsTechnica, a volunteer at the archive said Lawrence & Wishart is "restricting the masses' ability to get these writings because they found a potential revenue flow by digitizing the works themselves and selling some product to universities."
ALSO:
A quest to find Cervantes' bones
Iain Sinclair walks in literary footsteps in 'American Smoke'
Francine Prose's 'Lovers at the Chameleon Club' imagines interwar Paris
hector.tobar@latimes.com
Sign up for our Book Club newsletter
Get the latest news, events and more from the Los Angeles Times Book Club, and help us get L.A. reading and talking.
You may occasionally receive promotional content from the Los Angeles Times.