SeaWorld responds strongly to ex-trainer's critical book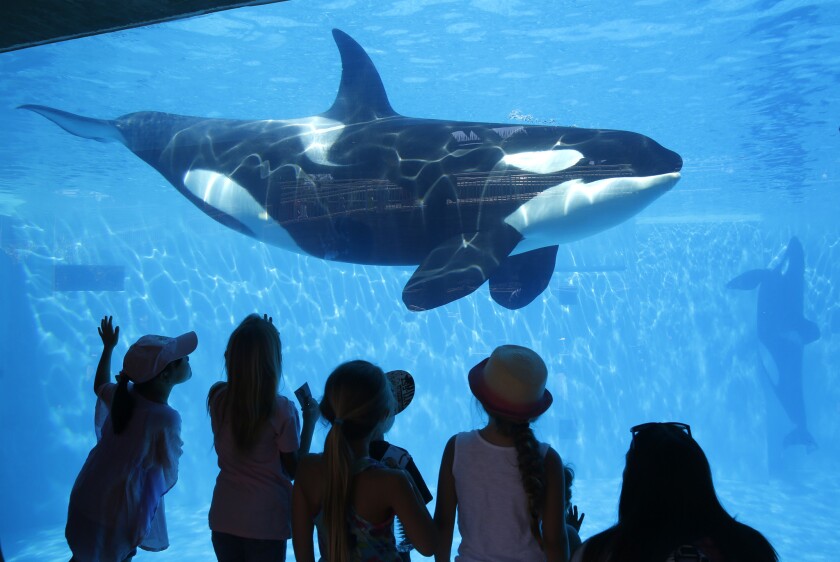 A book critical of SeaWorld has prompted the company to release a video of the author that shows him in an unflattering light.
In "Beneath the Surface: Killer Whales, SeaWorld, and the Truth Beyond 'Blackfish'," ex-SeaWorld killer whale trainer John Hargrove tells a harshly critical tale of the theme park chain's treatment of animals. On Tuesday, the company sent reporters a video that shows Hargrove, apparently drunk, using a racial slur in a telephone conversation with a friend, the Orlando Sentinel reports.
The five-minute video, recorded about five years ago, shows Hargrove sitting in front of a glass of wine, talking on a cellphone with a friend who claimed she was attacked by a group of African American men. Hargrove seems to be very inebriated in the video, laughing and speaking in a loud slurred voice, and repeatedly using the N-word to refer to the woman's alleged attackers.
Hargrove told the Sentinel he didn't remember the conversation. "We do a lot of things we shouldn't do when we drink. These are all just personal attacks to try to slander me and my character," he said. "This is so typical of SeaWorld. If they're going to pull up videos and say he was drunk one night and used a derogatory word … these are petty, childish attempts to discredit somebody."
A spokesman for SeaWorld, Fred Jacobs, said Hargrove would have been fired if they had known about the conversation when it happened. "The video is particularly reprehensible since John Hargrove is wearing a SeaWorld shirt," he said.
Hargrove's book accuses SeaWorld of not feeding its killer whales properly, and says the animals' captivity causes them to be damaged physically and psychologically. He quit his job as a trainer in 2012, having worked at the company's parks in San Antonio and San Diego. SeaWorld says Hargrove left "after being disciplined for a severe safety violation involving the park's killer whales," which Hargrove disputes.
U-T San Diego notes that Hargrove was scheduled to appear at a book signing last night in La Jolla, but the event was canceled. Hargrove is still slated to appear tomorrow night at Book Soup in West Hollywood.
---
Get the latest news, events and more from the Los Angeles Times Book Club, and help us get L.A. reading and talking.
You may occasionally receive promotional content from the Los Angeles Times.