Winnie-the-Pooh and Penguin take the stage in e-book trial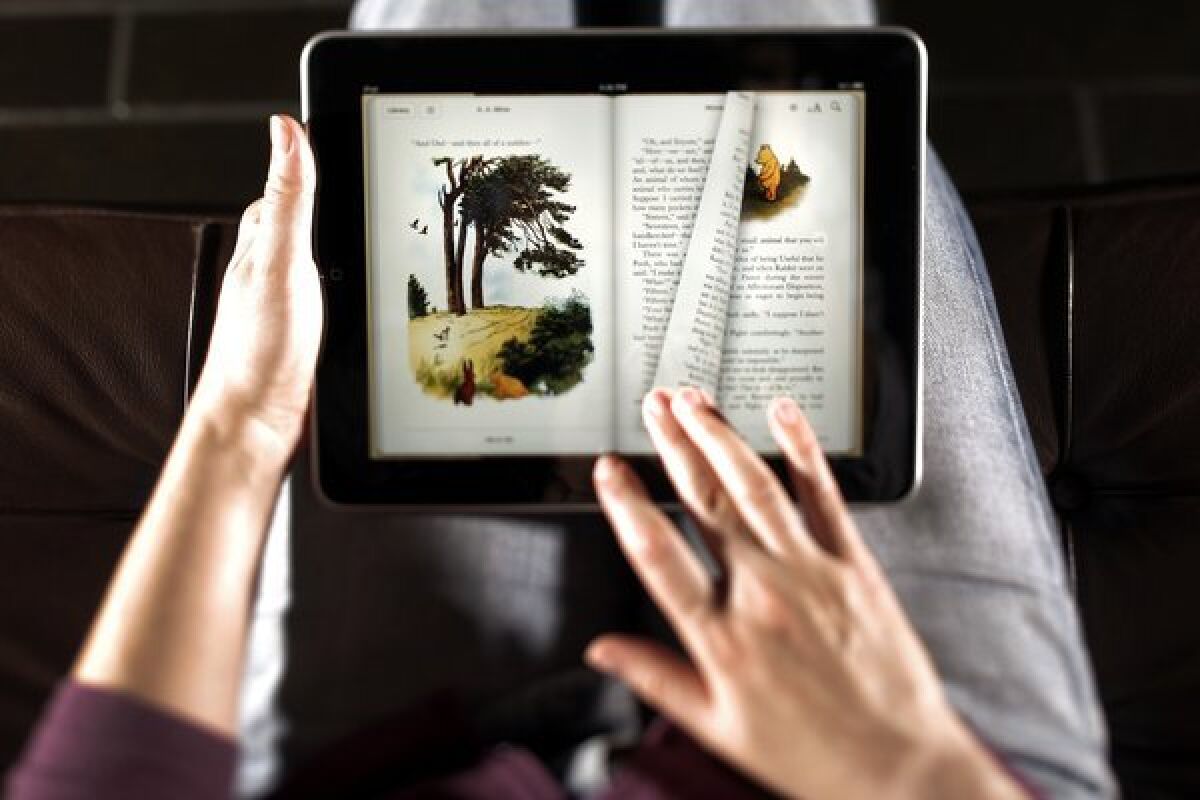 Apple enlisted the services of Winnie-the-Pooh on Tuesday in trying to show a court that it did not tinker with e-book prices when it opened its electronic bookstore in 2010, according to the Associated Press.
Apple's attorney, Orin Snyder, brought up the "chubby little cubby" during his questioning of Penguin Group Chief Executive David Shanks during the second day of the anti-trust case filed by the Justice Department and being tried in U.S. District Court in New York. Shanks admitted that the Winnie-the-Pooh books looked "extremely beautiful" on Apple's color devices, and not as good on competitors' black-and-white e-readers. Snyder is trying to show that Apple did not conspire to raise e-book prices from the low price of $9.99 set by Amazon.com, which had dominated the market until 2010.
Shanks also drew attention when, exiting the courthouse, he held a prominently displayed hardcover copy of "Robert B. Parker's Wonderland," written by Ace Atkins and published by Penguin, under one arm. Jeffrey Trachtenberg at the Wall Street Journal called it a "novel" setting for product placement, and wondered why Shanks wasn't reading an e-book, given the circumstances. The answer: that there are no electronic devices allowed in court.
During his testimony, Shanks told the court that it was "irrational enthusiasm" about the potential gain of 80 million to 100 million customers that led Penguin to agree to Apple's 2010 demands. Under questioning, Shanks said that Penguin was not happy that Amazon was selling its e-books below cost. Penguin, he said, tried to maintain "a fairly delicate ecosystem in publishing where we are trying to have everybody make a profit: the author, the publisher, and the reseller."
Still, despite being a government witness, Shanks' testimony seemed somewhat at odds with the Department of Justice's contention that Apple had conspired with Penguin and four other publishers to raise prices. Instead, Shanks insisted that Penguin and Apple had often disagreed, and that the discussions had been vigorous, as Apple claims they were. Among other things, Shanks said that the publisher had tried to get Apple to give up its decision to cap e-book prices at $12.99 and $14.99, as the belief at the time was that they would rise naturally beyond that. In addition, he said, Penguin was concerned that the iBookstore would not provide enough selection for customers if there were fewer than three major publishers participating.
Penguin settled with the Justice Department for $75 million, thought to have been prompted, at least in part, by Penguin's pending merger with Random House. Random House was the only of the six major publishers not to have signed up with Apple during the launch of the iBookstore, and it has not been involved in the Department of Justice's e-book case.
ALSO:
Happy birthday, Richard Scarry!
All eyes on Apple as e-book price-fixing trial begins
Apple 'did nothing wrong,' says attorney in e-book case
---
Get the latest news, events and more from the Los Angeles Times Book Club, and help us get L.A. reading and talking.
You may occasionally receive promotional content from the Los Angeles Times.