Bombastic and brash, the memoir 'Beastie Boys Book' is a lot like their music
For four decades, the Beastie Boys have proved to be masters of empty maximalism. Their "Beastie Boys Book" — teeming with tour anecdotes, personal letters, playlists, comics and photographs — unspools the crew's 30-year run in the music industry and is appropriately massive.
Remaining members Adam "Ad-Rock" Horovitz and Michael "Mike D" Diamond, spyglassed 2018's music movers from atop their New York City crow's nest and came to a familiar conclusion: Content is king. Peep, Ad-Rock with the half-smirking hot take christening 1998's "Hello Nasty" as their greatest effort, because "it has twenty-two songs on it, the most we've ever put on record, so you really get your money's worth." This is as true for "Hello Nasty" as it is for this memoir-slash-archive, but its logic can easily give way to indulgence, which is both a characteristic and a criticism of the Beastie Boys over the years. The multimedia book form unlocks the Boys' levity and keenness for grandeur but offers very little insight into who these figures are beneath their personas. Luckily, constant communion with their beloved late B-boy in arms, Adam "MCA" Yauch, retains the book's spiritual center to what could often become an unwieldy sprawl.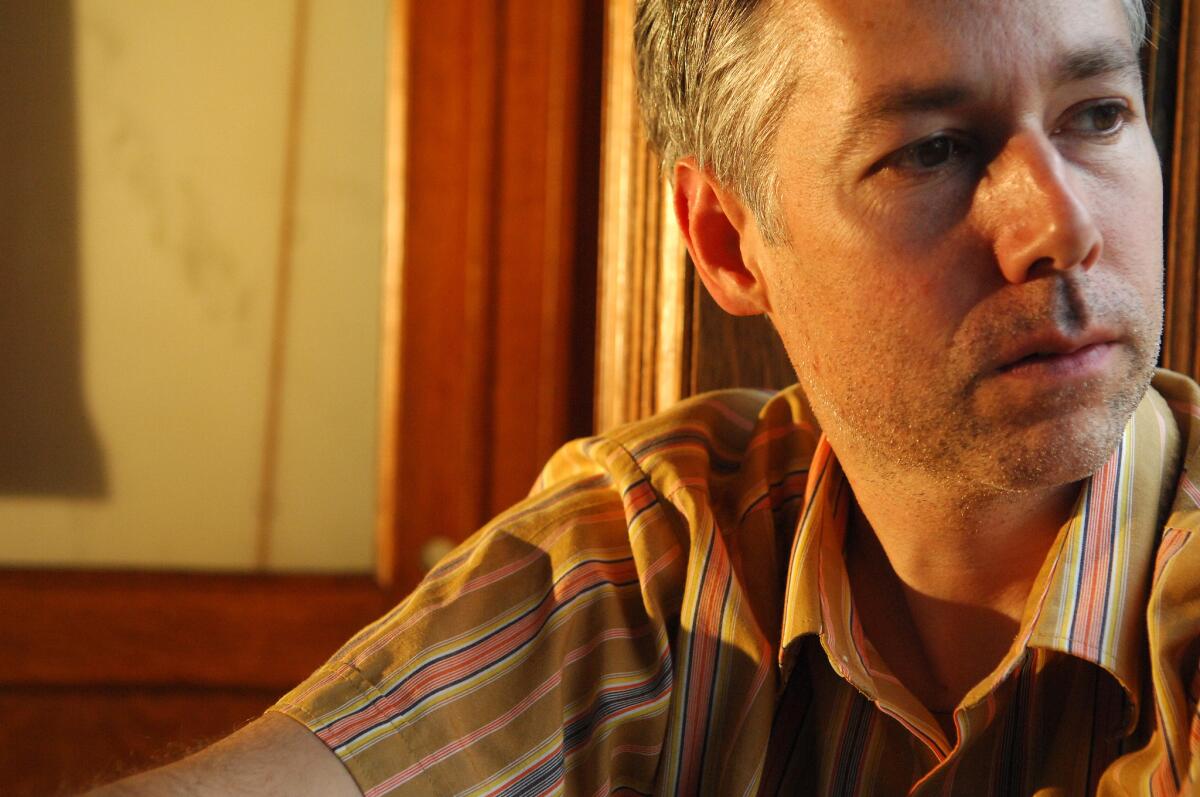 The Beastie Boys' history goes beyond fisticuffing for party rights. Emerging out of the post-punk morass, the emcee trio followed in the methodology of Bad Brains, the Clash and the Sex Pistols, finding clarity from their disillusionment in the throes of thrashing, pissed-off, electric noise. As the punks began to fade and hip-hop became the rhythm bed for state antagonism, they naturally fell in love with the Treacherous Three, Kurtis Blow and Grandmaster Flash. Doing their best rendition of those groups — utilizing the cadence and free-bird stylings of the Treacherous Three, the storytelling of Blow and the manic sampling of the Grandmaster — the Beasties made a career of brash and exhaustive repartee. Their autobiography fits snugly within their broader discography.
After pouring one out for the homie in the first of many touching homages to the late Yauch, Horovitz, Diamond and a cadre of high-profile contributors unearth a mirthy '80s New York City shaping the Beasties' hip-hop education. Acclaimed writer Luc Sante stirs the opening mood, capturing the transient methods that city-slicking nomads came upon the new bangers. "A song will come on WBLS as you're climbing the stairs from the subway station," Sante remembers, "and you'll catch it on a radio playing in a passing car, picked up by the outdoor speakers at a bodega, continued by a boombox hefted on the shoulder of somebody going the other way" and on and on. Music wasn't just transportive but transforming. What Sante calls "the cult of groove" — or, really, black hip-hoppers on the knife's edge of the Bronx and Harlem — began to show up at the downtown function.
Michael Diamond and Adam Horovitz discuss "Beastie Boys Book" with special guests, Nov. 3 & 4, 8 p.m., LiveTalksLA at the Montalban Theatre
The emcee tandem doesn't broach the advantages these white middle-class boys enjoyed in sacred hip-hop gatherings. They mention the "intimidation" they felt perusing black cultural spaces, but the fear is never interrogated (they seem to forget instances like the infamous 1989 appearance at the Apollo Theater where Horovitz yelled a racial slur while saying, "All you ... put your hands in the air," and they write off Horovitz saying, "I hate" gays, using a derogatory term, in the Village Voice the year before as immaturity.) The danger they feel is tied to a danger the Boys can see only from the windows of their first dilapidated New York apartment. A danger they could never live. "Who was going to make a noise complaint about the band's first practice sessions when people across the street were using sinks to play Depth Charge?" Mike D would ask in a moment epitomizing the inherent privilege of being safely white and middle class. "We were pretty far down the precinct to-do list."
This part-romantic, part-testimonial pathos spreads across the book's many chapters. The duo is most magnetic — especially the plainspoken but thrilled-to-be-here Diamond, whose writing often takes a back seat to Horovitz's wistful storytelling — melding the bustling musical landscape and the influences spurring the development of their work. The book takes readers through the making of every album, from their earliest grubby punk songs (back when drummer Kate Schellenbach was the lone woman and easily "the smartest member") to their final oeuvre, "Hot Sauce Committee Part II." But its loosey-goosey chronology allows for anecdotes and tangential harangues to break up the routine.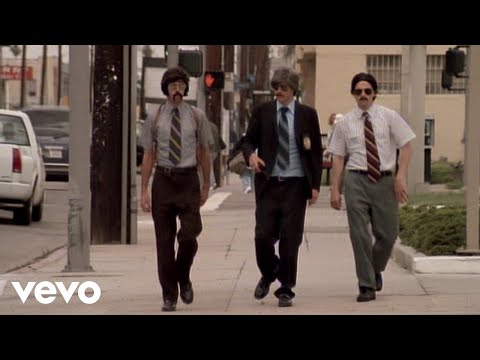 Stories range from certifiably ill to ridiculous. They were bedside during Def Jam's birth — which amounted to a handshake between Rick Rubin and Russell Simmons. Shortly after they started working together, Run DMC were so hyped when they came up with the opening lines to the now iconic "Paul Revere" that they barreled toward Mike D on the street, reciting it at the top of their lungs.
Other tales manifest the concerns of parents — such as the origin of the giant hydraulic penis the Boys copped for their first major tour that is now holed up somewhere in the place all dreams go to die (New Jersey). Sometimes they convey the terse relationship black folks have with these punks infiltrating the mainland — the song "Egg Raid on Mojo" from their first recorded work, "Polly Wog Stew," is a true story about the band pelting eggs at one of the only black people they'd ever seen at a punk show for doing his job.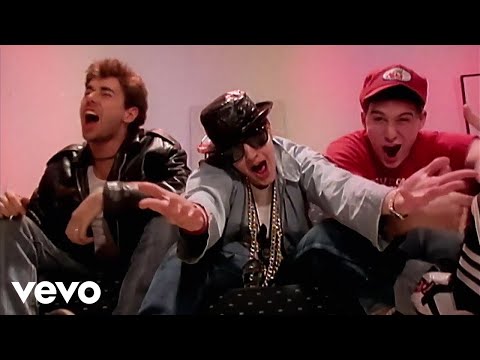 Horovitz and Diamond make clear that it took a while for them to grow up. This was a period in hip-hop, after all, where stars were made still donning peach fuzz. They cite their immaturity not simply for some of the band's antics but also the ways they mistreated their friends. The Beasties always had a lot to say, until things got difficult between the homies. For that reason, Horovitz and Diamond spill a lot of ink issuing soft apologies. Schellenbach was never directly told she was off the crew; the boys just stopped inviting her to things. Horovitz and Diamond provide her space in the book to tie loose ends — where she, rather interestingly, places a large amount of the onus on Rubin — but it comes much later, an example of the book's numerous time jumps. These moments conveying the nonrosy side of stardom, how it infects loving relationships between longtime friends, are some of the most crucial.
It might sound cynical, but the short bursts of disharmony shake loose the Beastie Boys' interpersonal dynamics in ways that other passages lack. That interiority feels necessary in a book of this purported magnitude. Chapter-long name drops, romantic portraits of New York City or superfluous passages on the history of an ice cream dessert, be damned, the few moments of conflict feel real, almost counterintuitively making the trio seem at once more human and more like actual rock stars.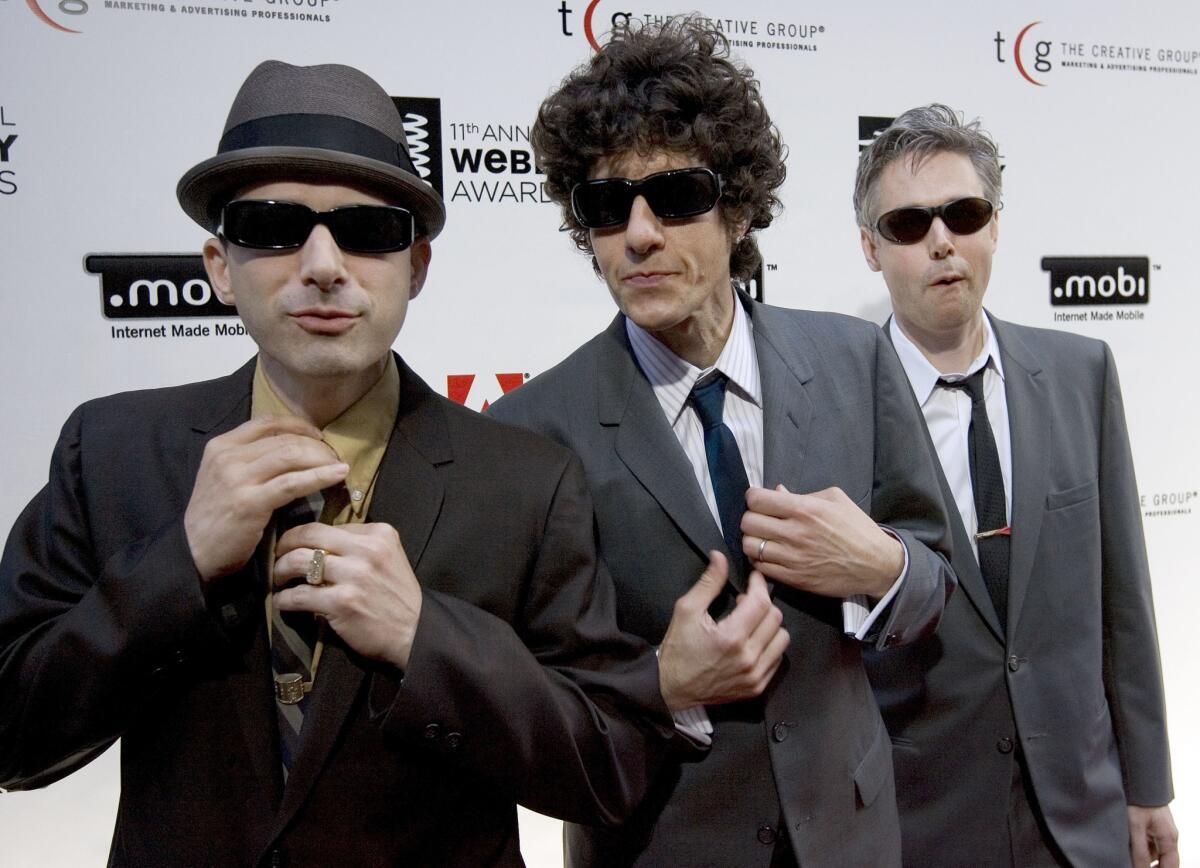 Learning how to transition from live to digital recording exemplifies a small, genuine moment of tension between them. "For the three of us, this process sort of magnified some personality things that frustrated us about each other," Horovitz writes. "Yauch would be so meticulous with little nitpicky edits — and then have these ideas to run sounds through different FX machines and things — that it would totally sidetrack the thing we were trying to do in the first place. It was always fun once we got sidetracked, but in that moment, c'mon, this is taking forever. Mike is like Mr. Magoo. He totally knows his way around recording programs, instruments, drum machines, outboard gear, etc., but when he sits at the computer to record and edit, it's like he's never seen one before. He always gives the screen this big old once-over like, Wow...okay...I see...this is what we're workin' with. And then we'd continue working, real slow. As for me, I'm the only one in the room who knows what he's doing. If you would just move and let me sit at the computer and stop looking over my shoulder, everything would work out much better. I'm not saying that I have control issues, it's just...it'd be better if you guys let me do it so it can be done correctly. That's not weird or annoying, is it?"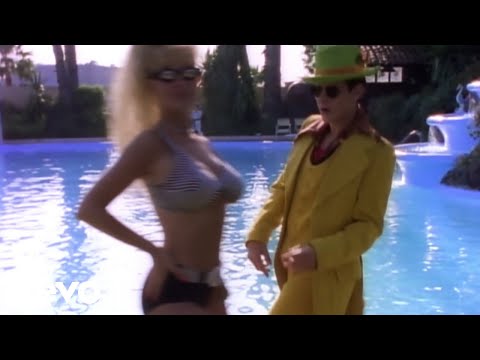 Though their collection here feels massive, Yauch's absence still leaves a huge emotional crater the Boys cannot fill. They do their damnedest; remembering the moments when their friend revealed himself to randomly be their tech wizard, or when he "convinced Gregory Crewdson and Eric Hoffert from the Speedies to bring their TASCAM Portastudio 4-track" to record their first rap-ish track, "Polly Wog Stew." The devastation of his cancer diagnosis and death bubbles beneath every loving remembrance.
About his death specifically, Horovitz writes, simply, it's "too sad." Too sad to write. Too sad to think about for more than a few moments. His death — back in 2012 — is still too fresh a wound.
I'd like to think of this book as a B-boys balm. It is an occasion to reveal and revel in the influence Yauch had on the dozens of lives contributing to this work. And the thousands of lives he touched through music around the world. It bears the mark of a Beastie Boys product: breathless, irreverent and bombastic. But it carries the naked heart of its wild-card late member. A memorial for a friend that is, somehow, both overdue and all too soon.
Love is a culture critic from Houston focusing on the ways racial and sexual politics affect multimedia storytelling.
Michael Diamond and Adam Horovitz
Spiegel & Grau: 590 pp., $50
Sign up for our Book Club newsletter
Get the latest news, events and more from the Los Angeles Times Book Club, and help us get L.A. reading and talking.
You may occasionally receive promotional content from the Los Angeles Times.