Kiese Laymon shared his trauma in 'Heavy' — now readers are telling their stories too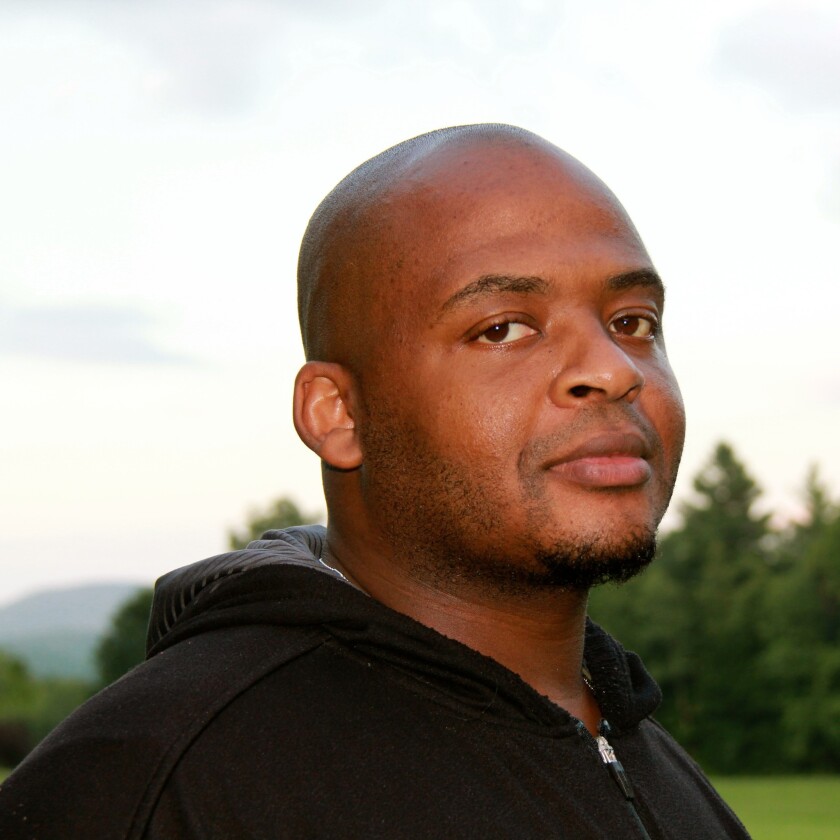 Kiese Laymon's "Heavy: An American Memoir" quickly became one of the breakthrough books of 2018 when it was released last October. In the memoir, Laymon writes with stunning honesty about his experiences as a survivor of physical and sexual abuse, his struggles with obesity and anorexia, and his relationship with his mother, to whom the book is written in the second person.
"Heavy" received considerable critical acclaim and won the prestigious Andrew Carnegie Medal for Excellence in Nonfiction. Writing for The Times, writer Nathan Deuel called Laymon's book "one of the most important and intense books of the year because of the unyielding, profoundly original and utterly heartbreaking way it addresses and undermines expectations for what exactly it's like to possess and make use of a male black body in America."
L.A. Times Festival of Books is back! Check out the lineup for our massive literary event launching April 13 and 14 at the USC campus. »
Laymon, who lives in Mississippi, was named the winner of the third annual Los Angeles Times-Christopher Isherwood Prize for Autobiographical Prose for "Heavy."
Laymon spoke with The Times via telephone from Boston, where he was on tour for the paperback edition of "Heavy." This conversation has been edited and condensed for length and clarity.
What does it mean to you to be named the newest winner of the Isherwood Prize?
I really like that prize, not because I won it, but I've judged it before, and I think it's the only prize of its kind that looks at autobiographical prose. I was shocked that I won it, but I'm really thankful I won it. I'm somebody who really takes memoir and autobiographical prose really seriously; there's an art to it that I think we don't consider often, because I think we think if it's real, you just put what's real down on the page. So it meant a lot to me that the judges could see the artistry of what I was trying to do and also just the soulfulness of what I tried to do.
What initially inspired you to write "Heavy," to tell the story of your childhood?
I'd been trying to write that book since I was 12. I didn't know I was trying to write it at 12, but when I wrote my first novel and this collection of essays, I was really trying to write "Heavy." I needed to write that book because there were just so many secrets my mother and I kept from each other. And I just wanted to think a lot about the way secrets impact our bodies. Not just in the way they make us eat too much, or not just in the way they make us eat too little, but often in the way they make us hide our bodies from each other. I wish that could have been the first book I'd ever written, I think that would have opened up a lot for me. But I'm glad that I could get it out.
It's such a brutally honest book, and you write about some extremely traumatic events in your life. Was writing it emotionally difficult for you, or was it more cathartic, or was it a little bit of both?
The actual writing of it was not cathartic. The writing of it was it was really hard. When I finished it finally, I was just so glad that it was over with. But the process, having it received so generously, I guess has been sort of cathartic, and it means a lot. But it also means that a lot of the stuff I was writing through is shared by a lot of other people in the world. So while I'm happy to write something where people can see themselves, it's also sometimes sad to think about, the layers of desperation and fear and terror that a lot of us go through. But the book is also about joy, you know? It's about the joy of language. I'm happy that people could feel some of what I was trying to do. But the actual creating of the book was as close to hell as I think I'm going to get.
Since the book has come out, do you think your relationship with your mom has changed at all? Do you feel that you're able to communicate with each other more honestly now?
On one hand, my mother specifically knows her son a lot more. And in the writing of the book, I had to talk to her a lot and ask her a lot of questions, so I understood a lot more about my mother. And one of the things I understood was that my mother, you know mother is just one identity that she has. She's my mother, she's a teacher, she's a lover, she's a survivor, she's someone who loves oysters, you know what I mean? I think sometimes children have a hard time seeing their parents as anything other than static parental identities. So it helped me see her. And I hope, I know it helped her see me. So I think there's much more depth to our conversations now. And we were just in a really bad place. I mean, that's one thing I can say for sure. I think that we're in a much better place now. A much better place. We still have to work every day to be fair to each other, but I think we're in a better place.
You write in the book about having what sounds like an eating disorder when you were younger, and a lot of men seem to think that that's only something that happens to women. Were you aware when that was going on that you had an illness?
That's a complicated question. Growing up in the '90s and in the 2000s, we were just taught that eating disorders meant that there's a woman who's not eating enough, right? And that meant that she must be bulimic or anorexic. We didn't talk a lot about disordered eating, and at the same time we didn't talk about it, a lot of us were in the weight room trying to get buffer, and we'd be looking at other dudes' bodies, talking about how big somebody's biceps were, and all of that. So I didn't know that I had any sort of eating disorder or disordered eating. I knew at one point in my life, people would just say I was fat. So I guess if fatness is a disordered kind of eating, then maybe. But when I was starving myself, I definitely didn't think that I had disordered eating, because everybody was treating me like I was super healthy. People were treating me like I was super attractive. So there was no reason really for me to consider that. And then I started to teach, and I started to read more and just be a little bit more conscious of my surroundings, and the ways that people who did the same thing that I did with food and bodies, women, were considered anorexic or bulimic, and then I was like, "Oh, wait a minute."
But I was an athlete all throughout [my youth], and that's the thing about playing sports. If you look at wrestling, for example, that sport encourages eating disorders, right? You have to starve yourself to make the weight [class]. And I wasn't a wrestler, I was a basketball player and a football player, so sometimes we were told to eat a lot. Sometimes we were told we shouldn't eat at all, but regardless, the point was that you had to push your body to the point of exhaustion. We were always told that if you keep pushing your body to where you can't push it anymore, it would recover. And that in and of itself, on one level, can make you tougher and all of that. But also, it can lead to some unhealthy habits, if you don't watch it.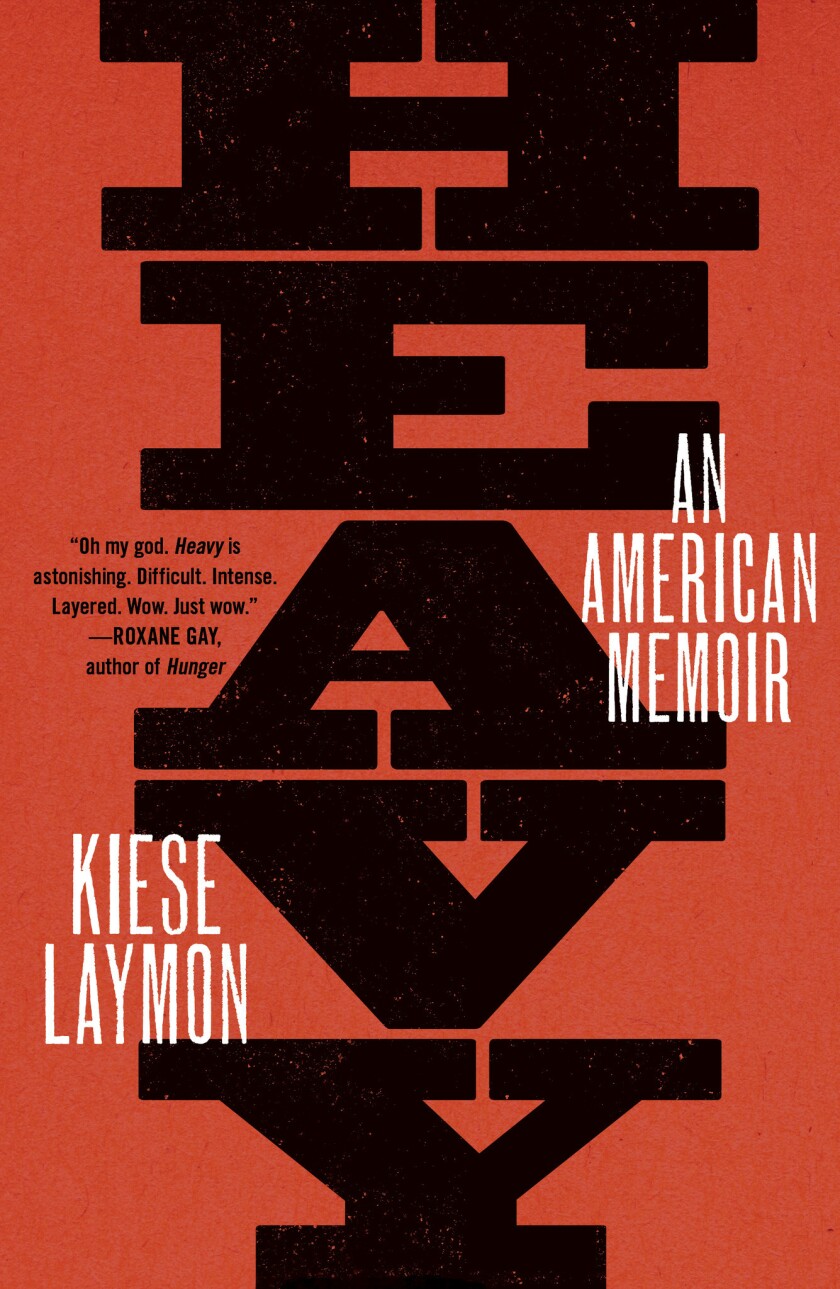 I'm guessing you heard from a lot of readers who appreciated the book, and maybe readers who've gone through some of the same things that you did as a younger man. Are there any reactions to the book that you've received that you found particularly meaningful or gratifying to you?
Yeah, well, I'm just one of those writers where if anybody spends any time reading anything I write, I just feel grateful, because I know there's so many other things people could be doing. But particularly when I get letters from mothers and fathers, and their children, and when parents and their children come to me at readings and say, "You know, we read this book together," that always gets me choked up. Because it's a book that I wrote to my mom with the hope that parents and parental figures would read it with their children. So to see it actually happen, that kind of thing makes me really happy, and it's something that I didn't expect. I hoped for it, but I didn't expect it.
::
Kiese Laymon at the L.A. Times Festival of Books: Laymon appears at noon April 14 on the panel "Voices of the Black American Experience" moderated by NPR's Karen Grigsby Bates and featuring Casey Gerald and Bridgett Davis.
---
Get the latest news, events and more from the Los Angeles Times Book Club, and help us get L.A. reading and talking.
You may occasionally receive promotional content from the Los Angeles Times.