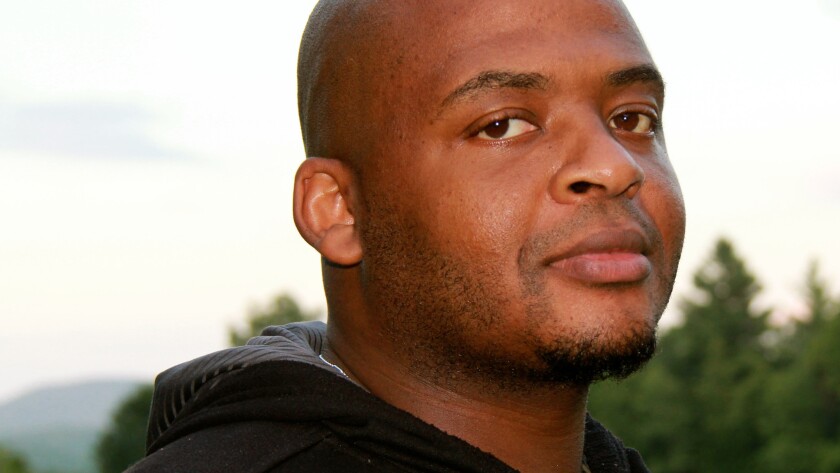 "At our house," writes Kiese Laymon — recalling a Mississippi childhood in a startling, essential new memoir, "Heavy" — "there was no pantry. There was hardly any food other than spoiled pimento cheese, the backs of molded wheat bread, a half-empty box of wine, and swollen green olives." When he thought of places like the "rich-white folk houses" his grandma cleaned for, he "imagined stealing all their food while they were asleep."
Anger and beauty, agony and the will to go on: It all goes back to an essay Laymon published four years ago, in Gawker. The searing and upsetting piece "My Vassar College Faculty ID Makes Everything OK," felt so fresh and urgent, and introduced many readers to a voice that felt brilliant but brittle, furious but full of a desire to make everyone understand.
The memoir was almost a different project. In early chapters Laymon alludes to a simpler and more uplifting book, about weight loss and African American power. "I wanted to do that old black work of pandering and lying to folk who pay us to pander and lie to them every day," he writes. "I wanted to pepper and end the book with acerbic warnings to us fat black folk in the Deep South."
But that's not "Heavy." Laymon has instead, with this new book, bested probably even the highest hopes put on his shoulders. Quite simply, "Heavy" is one of the most important and intense books of the year because of the unyielding, profoundly original and utterly heartbreaking way it addresses and undermines expectations for what exactly it's like to possess and make use of a male black body in America.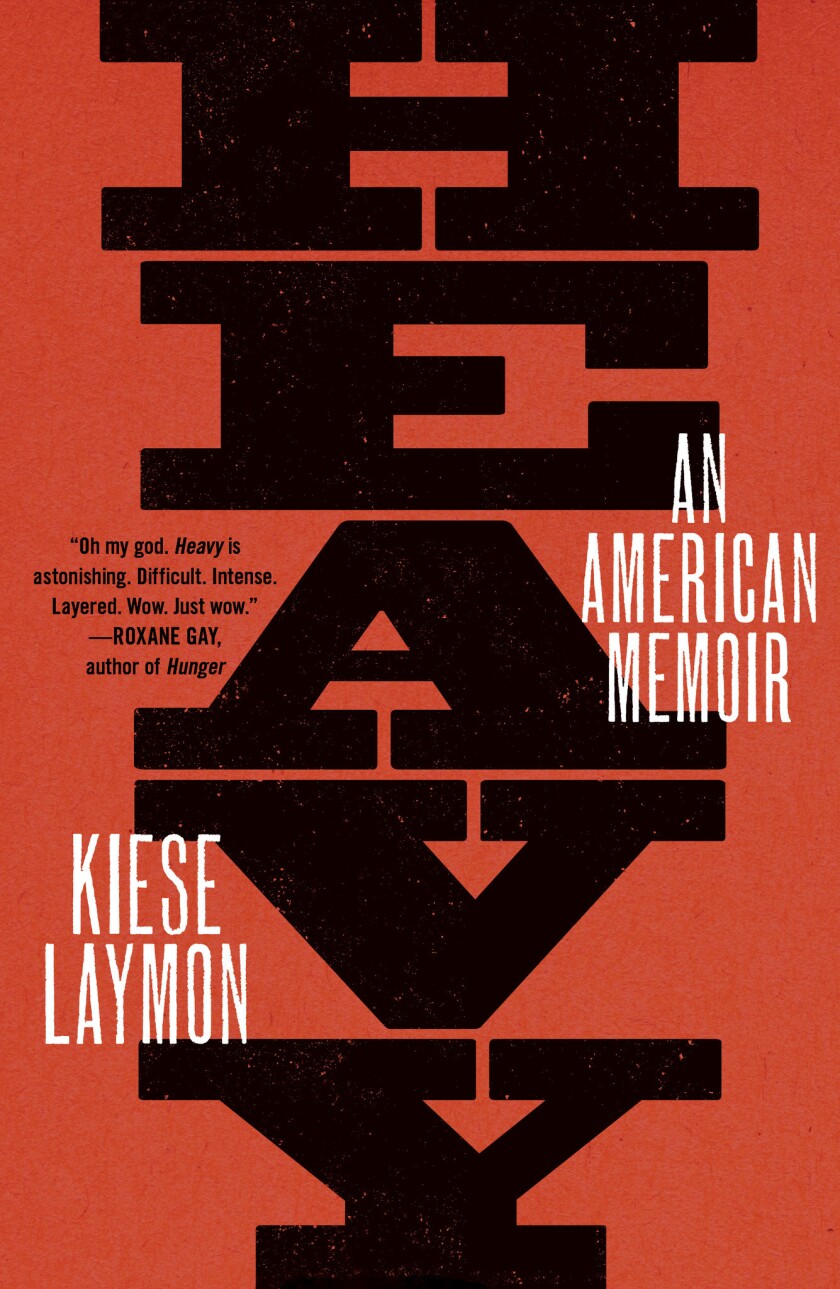 Heaviness, for Laymon, is a burden, an obstacle and an organizing principle. Before climbing into bed with his grandmother one night — she plays as much a role in raising him as his mother — he asks if 218 pounds is too much for a 12-year-old. "It's just heavy enough." For what, the boy wonders, not yet knowing. "Heavy enough," she tells him, "for everything you need to be heavy enough for."
His mother beats him. His father doesn't pay child support. There is always the specter of state violence, casual racism and the brutal difficulty of having a body that lets you down. "Our heart meat was so thick," Laymon writes about himself and his mother. "We stewed. We remembered. We heaved like two hulks. We resented everyone who watched us suffer." In another tense and terrifying moment, he and his mom are pulled over by the police. "The officer knelt down and looked in your window," he writes, addressing his mom as "you" as he does throughout the book. "When I saw your face so close to his gun, I wanted to snatch it and watch it melt into black grits."
See Kiese Laymon at Eso Won Books Tue. Oct. 23 at 6 p.m.
Justifying another harsh moment — his mom not only whips her son with a belt but makes him write punishing essays, over and over, a kind of training, he eventually realizes, for making his voice heard — Laymon's mother tells him a darker truth. "Ain't nothing in the world worse than looking at your children drowning, knowing ain't nothing you can do because you scared that if you get to trying to save them, they might see that you can't swim either."
Books become life raft, armor: In a mostly white high school, he starts bringing armloads of five, stacking them one by one on the desk, a sort of counter-evidence, daring anyone to doubt him. When a young girl is apparently forced to engage in sexual activity with several boys, Laymon's reaction is as chilling as it is succinct. "I stood there wondering why the shallow grunts and minisqueaks coming from the boys in Daryl's room made me want to be dead."
What's wrong with you, his mom asks. "I did not answer," he writes, "because I did not know what was wrong with me."
Admitted to a competitive private college, Laymon gets kicked out. At another smaller college he feels safer, until he doesn't. When he finally attends a third, it's a prelude to a fourth and a fifth — none of them perfect, all of them cause for upset, defense, outrage. "Usually, when I wanted to run from memory, I transcribed rap lyrics, or I drew two-story houses, or I wrote poems to Layla, or I watched black sitcoms … or I ate and drank everything that wasn't nailed down."
Eventually he's a professor, counting his money and relentlessly trying to post smaller numbers on the scale. The effect on his body and mind accumulates. Can you love your students too much? When you're up for tenure, as he eventually is, how can it be that you end up at the police station, a set of cuffs sitting on the table between you and an officer?
Just when you think things are getting better, or couldn't get any worse, Laymon finds himself in a casino, and it's debatable whether it's he or his mom who's hit a new low. Confronting this woman who's raised him as best as she could, Laymon finds the gaze turned back on him. "Do you ever just feel lonely?" she asks. "I feel like I walk around this world raw, Kie. It's hard to open up when you're already open...."
There's a broader message here — not just a reckoning with having one stubborn black body, or with being poor and wanting more. Indeed, the book thunders as an indictment of hope, a condemnation of anyone ever looking forward. So much has gone wrong already, Laymon insists. "The most abusive parts of our nation obsessively neglect yesterday while peddling in possibility," Laymon writes. "I'm not sure if any of us are okay."
Deuel is a writer in Los Angeles and author of the memoir "Friday Was the Bomb: Five Years in the Middle East."
::
Kiese Laymon
Scribner: 256 pp., $26
---