Jeff Tweedy: rock star, David Markson fan, talks about his memoir 'Let's Go (So We Can Get Back)'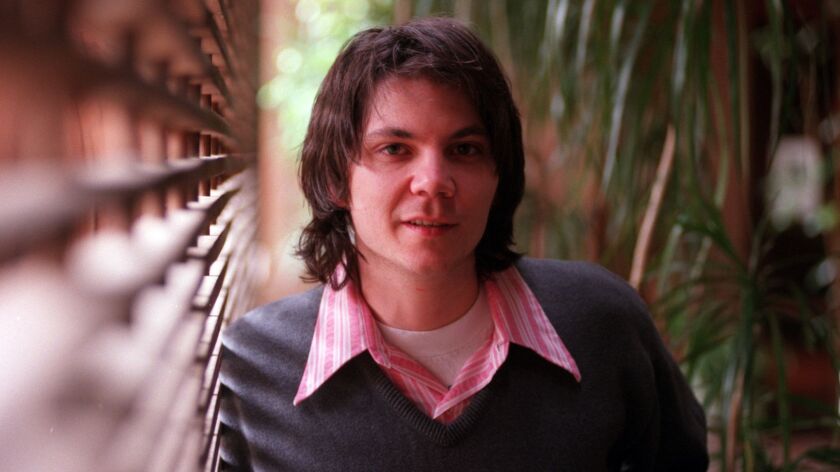 Critics have been praising the songwriting of Jeff Tweedy for nearly 30 years, from his early days with country-punk band Uncle Tupelo to his most recent group, Wilco, which debuted in 1994.
Tweedy chronicles his journey through the music scene in his new book, "Let's Go (So We Can Get Back): A Memoir of Recording and Discording With Wilco, Etc." In his book, he candidly discusses the breakup of Uncle Tupelo; his life with his wife, Susie, and their sons, Spencer and Sammy; and his much-publicized struggle with an addiction to painkillers. He's got a debut solo album, "Warm," coming out Nov. 30, but the memoir hit shelves Tuesday.
Tweedy spoke to The Times via telephone from Chicago, where he lives. This interview has been condensed and edited.
People sometimes have an impression of you as being kind of a private person, but this book is deeply personal. How do you feel about that?
I don't know. I don't really feel like an overly private person, and I feel like there's so much stuff out there already about me. Maybe I'm naive, but I just don't get a strong sense that I should be worried about something coming down the pike. I generally try to be pretty open and honest when I get asked questions in interviews, and I just tried to do that in the book, and answer questions that I don't get asked very often, questions I've never been asked. I guess there might be, if I was told to sit and think about what might be embarrassing, I might feel exposed. I guess I could think of a few things that I shared that would feel, depending on who's reading it, maybe a little bit like oversharing. I erred on the size of oversharing, I think.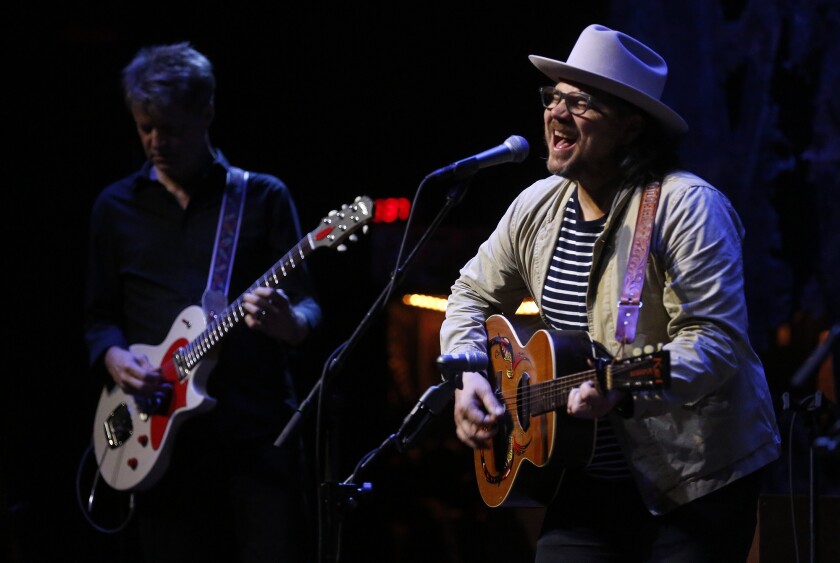 You write about some difficult times in your life in the book. Did you find that therapeutic?
No. I've done enough therapy that I didn't need to write a book for any kind of icing on the cake. [Laughs] Most of the things I wrote about were pretty well publicized, things I've gone through. And so it was just a chance to maybe color in the contours of the stories a little bit more from a perspective where I get to control the narrative, you know? It didn't feel therapeutic as much as it felt like a better telling of the story than the general narrative.
You write in the memoir that books are your companions. Can you talk about some of the authors who you admire, and how they've influenced your music or your writing?
The author David Markson, starting with "Wittgenstein's Mistress" — the guy must know more about sentence structure and grammar than any person alive. I don't know how he's really able to put so much into single sentences, but I've read a lot of his work and I tend to walk around thinking in his short paragraphs and sentences after I read his stuff, or at least my approximations of it. I think it's an influence, although I can't point to any specific place where it would be evident. I think the way art influences me is it gives you a target to aim for, not necessarily that you want your art to be like that, but that you want your art to be that good, or to do for someone else what that art has done for you.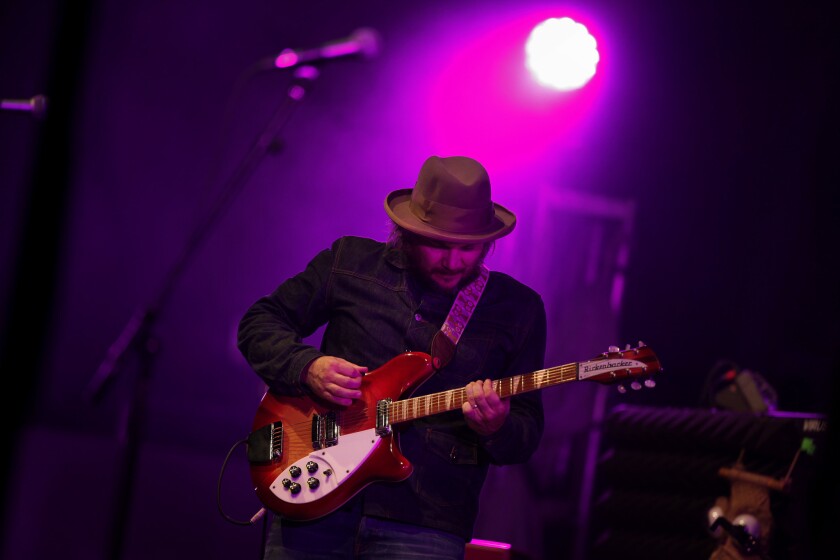 George Saunders wrote the liner notes for your upcoming album, "Warm." How did that come about?
George is one of those people I was just talking about. He sets the bar for me all the time. I love him so much, and I've gotten to be friends with him over the years. We're pretty good pals. I send him stuff all the time. I sent him "Warm" months and months ago, so I knew that he had it already. We started talking about including like old-style liner notes when we were talking about putting the record together. So I reached out to him and asked him if he'd be interested in doing it. He whipped up like 3,000 words, and we had to pare it down to 1,000 or so. He's such an inspiring writer and an even better person, so I feel very fortunate. To be honest, it's a little embarrassing, it's like I wrote it myself in some fever dream of ego.
And you mention William H. Gass in the book, and that he maybe had an influence on songs like "A Shot in the Arm."
Yeah, William H. Gass, maybe almost to a fault, is able to use simile and metaphor in this extraordinary way that it becomes, over the course of a novel, too dense and can be a little bit unnerving to unravel all of those metaphors all of the time. But in smaller doses, for me, he's been a constant companion. I'm always carrying around some of his work, it seems like.
You're one of the voices on the audiobook version of Saunders' "Lincoln in the Bardo," weren't you?
Yes, and so were Spencer and Sammy. It went by pretty fast, since there are so many characters in that book.
Have you ever considered writing fiction yourself?
Nah, not really. I don't think so. I'm just happy I got over my fear of writing prose, so I'm taking smaller steps. [Laughs]
Do you feel like the new album and this book have similar themes? It's your first solo record, so I'm wondering if the album's a little more personal for you.
It is more direct, and I was kind of teaching myself how to be more confident as a prose writer and get the story on the page to read clearly, and unclutter things and not be so vague, trying to be a little bit more precise and economical. I think that forced me to stay in that mind-set when I finished the lyrics for the record, so I think some of that comes through. And certainly some of the things I was thinking about in writing the memoir ended up in the lyrics.
Do you still write poetry? You published your collection "Adult Head" in 2004.
I write poetry, but really only in an effort to have raw material to cannibalize for my songs. I do it as a preliminary exercise that I enjoy, trying to make language do things that are exciting to me. But I'm kind of at the point in my life where I just feel like I prefer writing lyrics, sharing lyrics with the world through songs. So I just kind of cannibalize poems for lyrics.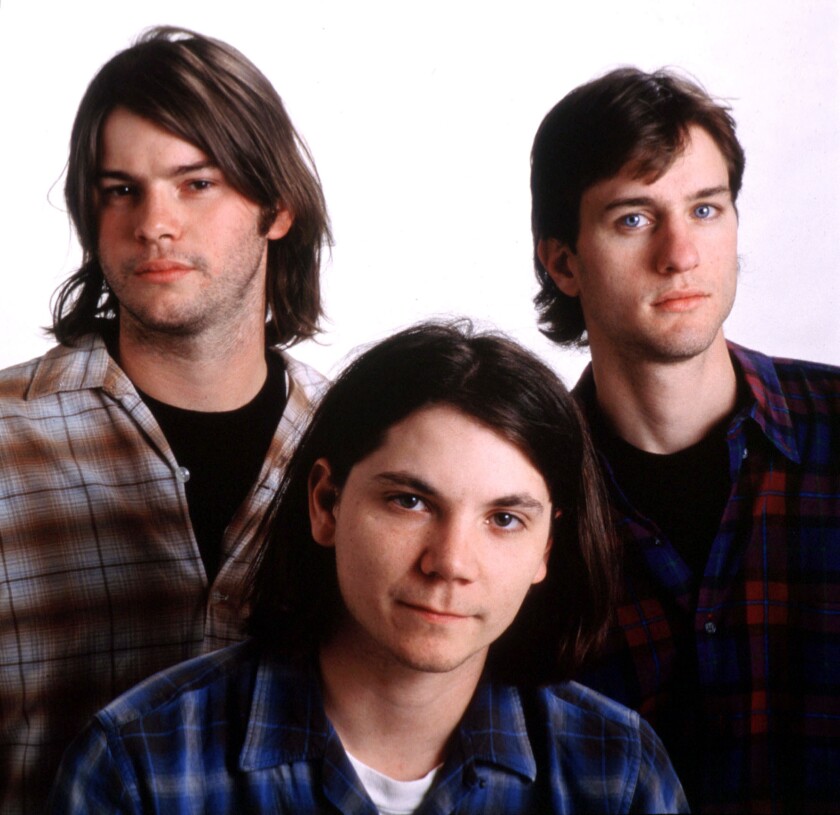 Have you been reading anything interesting lately?
I've been doing so many interviews and talking so much, I'm kind of over language when I get home. [Laughs] I guess there's a book by John Corbett called "Vinyl Freak" that came to my mind. It's about all these crazy, rare, out-of-print, pre-jazz records and stuff like that. It's just got a lot of enthusiasm for a topic that generally gets kind of treated with a certain amount of snobbery.
There are these conversations in the book between you and your family. Did you reach out to anyone else you mention in the book while you were writing it?
Not in the same way. I felt like Spencer, Sammy and Susie all needed to have a heads-up on what the book was going to reveal about things that are family matters. I checked in with my sister a little bit, because we're pretty close, and I just wanted to get her blessing on being as honest as I can be about my other siblings.
Is there any part of you that hopes or thinks that the book will help some of your fans who maybe are struggling with substance use or depression?
I've been told by a lot of people in the past 15 years since I've been in recovery that I've helped them, or that they found some inspiration to get better through my music, or through reading interviews. That's always felt very touching, and it's such a lovely thing to feel like you've played some small part in someone's positive step in their life. So, yeah, I definitely hope that the memoir provides more of that if it's needed somewhere.
Schaub is a writer in Texas.
---
Get the latest news, events and more from the Los Angeles Times Book Club, and help us get L.A. reading and talking.
You may occasionally receive promotional content from the Los Angeles Times.