Amazon Literary Partnership grant recipients include nine groups in California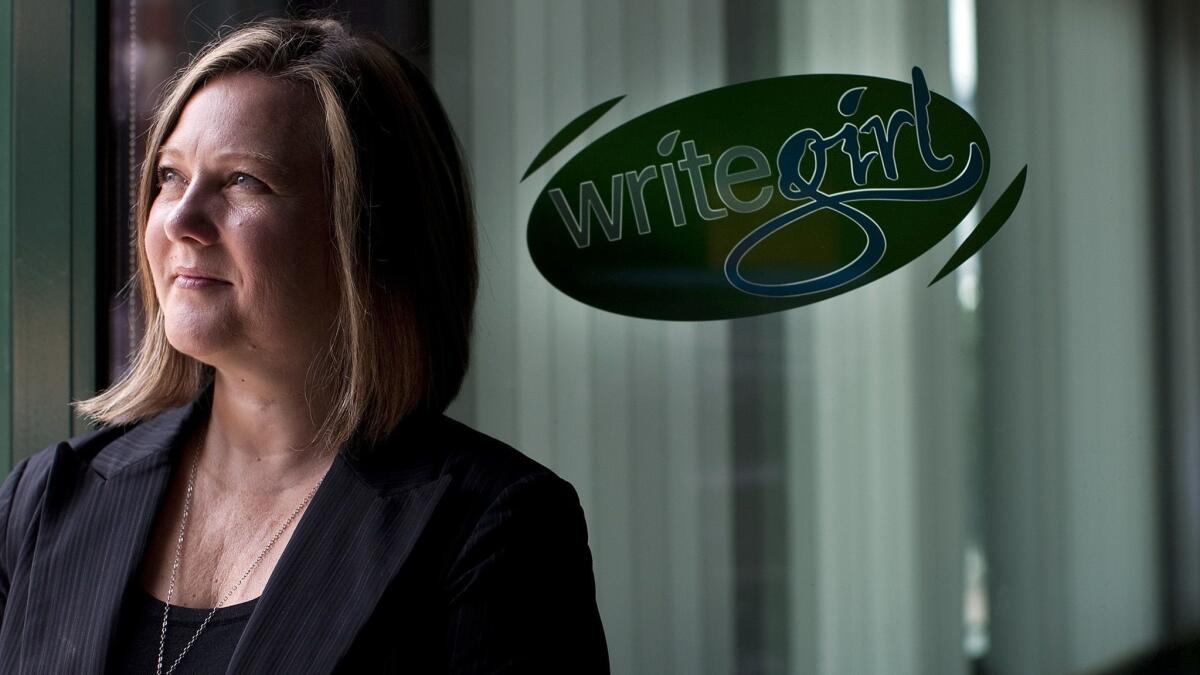 The Amazon Literary Partnership announced Monday that it was giving more than $1 million in grants to 66 literary nonprofit groups across the country, including nine in California.
Amazon has awarded the grants annually since 2009, with the money going to small publishers, writing centers, literary magazines and other nonprofit groups that focus on literature. Recipients of this year's grants include 826 Valencia, the San Francisco-based group dedicated to teaching writing to children and teenagers. The organization, the brainchild of author Dave Eggers and educator Nínive Clements Calegari, is known for running a pirate supply store at its headquarters in San Francisco's Mission District.
Also receiving a grant from Amazon is Jack Jones Literary Arts, a book publicity company based in Los Angeles and founded by Kima Jones. The organization focuses on authors who are women of color; Jones' clients have included Angie Thomas ("The Hate U Give") and Leesa Cross-Smith ("Whiskey & Ribbons"). The Times called Jones the literary breakthrough of 2018: "With her discerning eye for literature, keen awareness of what makes a successful book in the digital age and drive to empower writers who have been marginalized in publishing, Jones is an important new voice on the national stage."
The Lambda Literary Foundation, another Los Angeles-based organization, is also among the recipients. The group, dedicated to advocating for LGBTQ authors, is best known for its annual literary awards, popularly called "the Lammys." L.A.-based WriteGirl was also awarded a grant this year; the organization, founded in 2001 by former actor and advertising salesperson Keren Taylor, matches teenage girls with mentors who teach them creative writing. In 2011, Taylor told The Times that learning writing helps students succeed in whatever career they choose.
"To give young people confidence in that skill set is huge," Taylor said. "And writing is not only an academic and professional skill, it's also a window into the way we understand ourselves as individuals and express who we are to the world." Two California-based publishers, Red Hen Press of Pasadena and Transit Books of Oakland, are also among the recipients of this year's grants. The remaining California organizations to be awarded grants are National Novel Writing Month and Small Press Distribution, both based in Berkeley, and the KCRW Foundation, based in Santa Monica. Lambda Literary Foundation Executive Director Sue Landers praised the Amazon Literary Foundation for its grants program. "Amazon's investment in Lambda Literary's Emerging Writers Retreat ensures that the next generation of LGBTQ writers get the support they need and deserve to bring their vital stories into the world," Landers said.
Get the latest news, events and more from the Los Angeles Times Book Club, and help us get L.A. reading and talking.
You may occasionally receive promotional content from the Los Angeles Times.