Books: An exclusive Elena Ferrante interview, William Trevor and more
Books Editor
Welcome to the books newsletter! I'm Carolyn Kellogg, L.A. Times books editor, and this is what's going on in books this week.
THE BIG STORY
Did you adore "My Brilliant Friend" — do you have Ferrante fever? Don't miss this rare, long interview with Elena Ferrante, which we have exclusively in English. In it, Ferrante reveals what it was like to be working on her Neapolitan novels while they became a bestselling sensation, how she thinks about her characters Lila and Elena and how writing is "like a tidal wave."
WILLIAM TREVOR
Irish author William Trevor died in 2016 at age 88; his new collection of short fiction, "Last Stories," proves his gifts were as strong at the end as ever. "Exceptional," writes Scott Bradfield in our review.
PAS DE DEUX
When Piper Weiss was a teen tennis player, her coach tried to kidnap another young athlete in a story that made the national news. How she felt about that is more complicated than you'd expect. Writer Ivy Pochoda, whom you readers know as the author of the terrific 2017 novel "Wonder Valley," talks to Weiss about her memoir "You All Grow Up and Leave Me" and draws on her own experiences as a national champion squash player to explore the relationships between young women and their coaches. Weiss comes to L.A. with her book on Monday.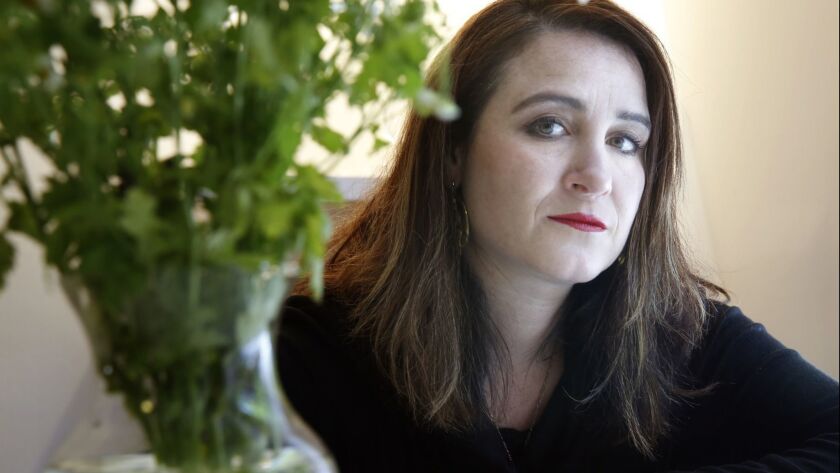 BESTSELLERS
Entering our fiction bestseller list this week at No. 2 is Chuck Palahniuk's "Adjustment Day." In his latest outing, the "Fight Club" author pens a dark satire about men, power and control.
Entering its 10th week on our nonfiction bestseller list, rising back up to No. 2, is Michelle McNamara's "I'll Be Gone in the Dark: One Woman's Obsessive Search for the Golden State Killer." Reading it shows just how unlikely it seemed that he might ever be found. But now, a suspect has been arrested — Joseph James DeAngelo Jr., who authorities believe is the Golden State Killer, responsible for 12 deaths, dozens of rapes and more than 100 break-ins. Our coverage of the case continues.
You can find all the books on our bestseller lists here.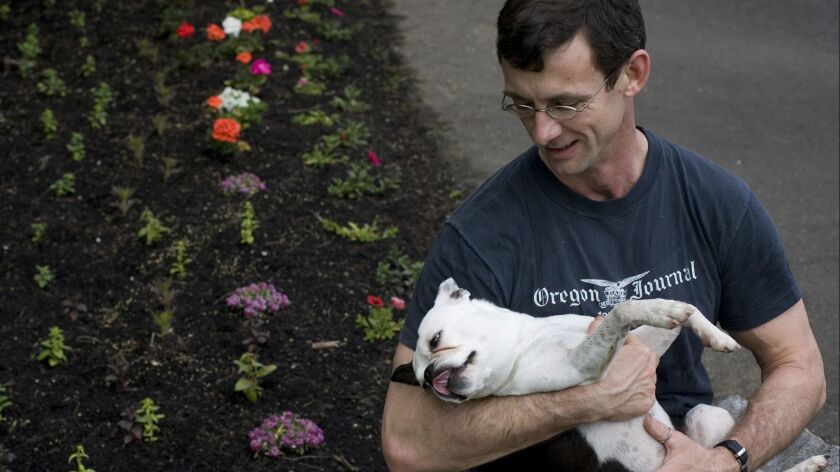 FAREWELL
Author Tom Wolfe died this week at age 88. He was a pioneer in nonfiction — his New Journalism, in books including "The Electric Kool-Aid Acid Test" and "Radical Chic and Mau Mauing the Flak Catchers" helped define a new kind of engaged journalism where the writer was present, and had a point of view. But he also excelled at more straightforward nonfiction — "The Right Stuff" — as well as hitting big with his novel "The Bonfire of the Vanities." Thomas Curwen has our obituary.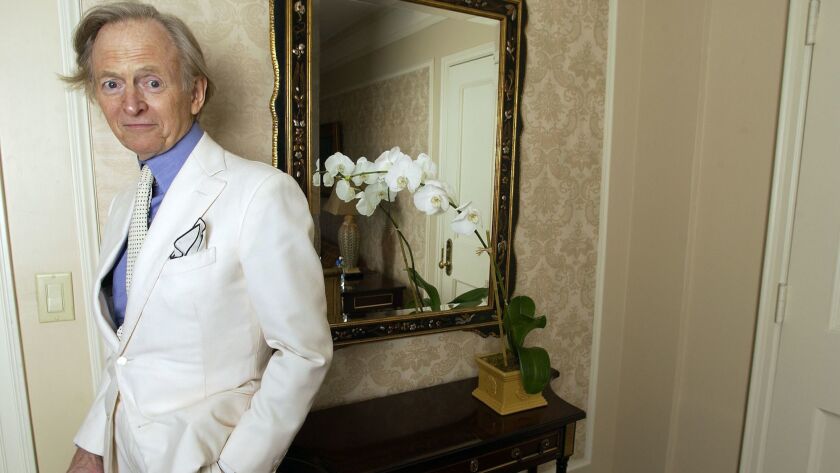 Thanks for reading! No newsletter from me next Saturday; I'll be back with more in books in two weeks.
---
Get the latest news, events and more from the Los Angeles Times Book Club, and help us get L.A. reading and talking.
You may occasionally receive promotional content from the Los Angeles Times.