Books: Two super short story collections, a powerful memoir and Anthony Bourdain's literary legacy
Books Editor
I'm books editor Carolyn Kellogg; welcome to the LA Times books newsletter for Sat. June 9.
THE BIG STORY
In the darkly funny short story collection "Fight No More" by Lydia Millet, Angelenos — some strange, some egotistical, others in peril — struggle over real estate. "Almost all of the characters suffer acutely sharp forms of estrangement and alienation," writes Leah Mirakhor in our review, "finding refuge in some combination of online porn, reality television, marijuana, self-help, sex and secrets."
I hope you're in the mood for short stories, because we review another stellar collection this week. It's "Florida" by Lauren Groff. Slow-motion emotional crises are underway with hurricanes on the horizon and snakes underfoot: the environment is powerful, unsettled and threatening fragile human relationships, writes Mark Athitakis in our review.
FROM OUR CRITICS
The child of Mexican farmworkers, Critic at Large Rigoberto González grew up in a California household of 19 people. He became a writer and moved to New York; his brother Alex returned to Mexico. Both were diagnosed with a similar neurological disorder around the same time, as he recounts in his new memoir, "What Drowns the Flowers in Your Mouth: A Memoir of Brotherhood." Read our excerpt here.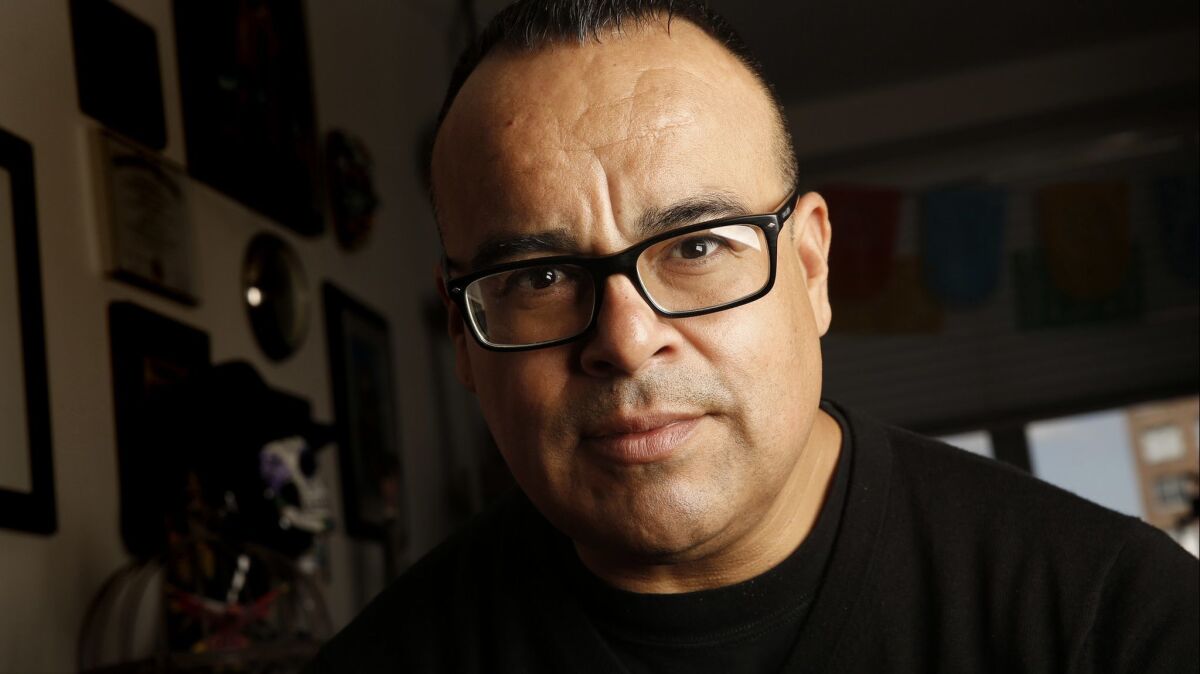 BESTSELLERS
Two books enter our fiction bestseller list this week. The first, at No. 1, is Stephen King's "The Outsider," a new novel in which the investigation into the death of a murdered child leads to a man who is convinced he's innocent. Also entering the list, at No. 4, is "Last Stories," the final collection from Irish writer William Trevor. Read our review by Scott Bradfield.
In its first week on our nonfiction bestseller list, starting out at No. 9 is "Robin" by Dave Itzkoff, a biography of the comedian and Emmy- and Oscar-winning actor who died from suicide in 2014.
You can find all the books on our bestseller lists here.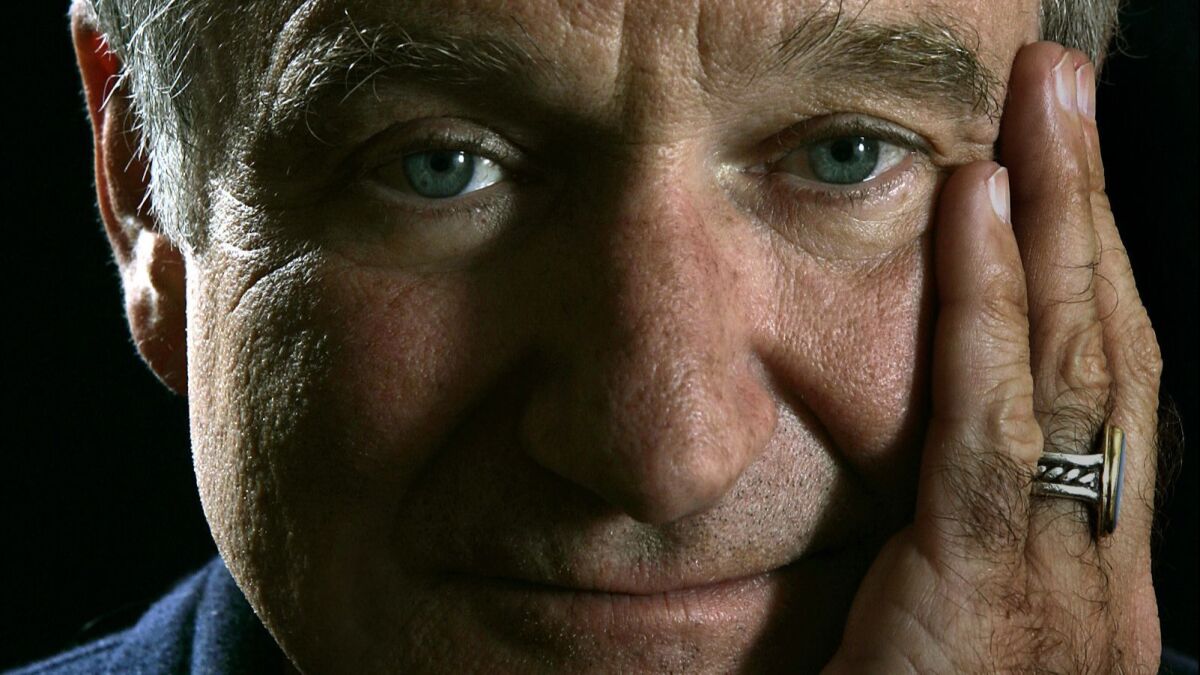 FAREWELL, ANTHONY BOURDAIN
Anthony Bourdain, who died from an apparent suicide Friday in France, was a wild and passionate chef in Manhattan when he accidentally turned into an author — he told me the story of how "Kitchen Confidential" came about when I talked to him in 2011, and I shared it here. He was a great writer, but on TV, he really found his voice.
Arts writer Carolina Miranda, who recently joined Bourdain to talk about street food in Los Angeles, used to go to his restaurant Les Halles, but had never met him until this year. "Bourdain was cantankerous. He was funny. He was curious," she writes. "He was a charismatic writer. And in person, he was razor-whip sharp, ready to drop cultural references high and low like a string of word bombs."
About "Parts Unknown," his award-winning CNN series, television critic Robert Lloyd writes, "it is a history lesson and a news bulletin. It acknowledges the ill with the good but lives in hope — sometimes unspoken, often stated — that better things are ahead and that they will be delicious. It is an anti-nationalist project steeped in local pride: All localities, it suggests, are worth knowing, and every culture, worth respect."
Opinion columnist and fellow food and culture writer Gustavo Arellano wrote of Bourdain's ability to reach working-class people, particularly Latinos, because he lacked typical foodie pretense. "Bourdain tackled politics and culture and history and music with ease and genuine curiosity because his muse was working-class people and the food that they sweat over making and smile while eating," Arellano writes. "He broadcast their hopes and fears and joy with a depth and warmth that the mainstream media still really doesn't bother to learn or seek out."
And Times restaurant critic Jonathan Gold writes, "I met Bourdain for the first time in 2001 … he interrogated me about an L.A. Times review I'd written of Oki Dog a few years earlier, and why I was sending him to an iffy Los Angeles neighborhood to eat pastrami burritos and whether the hot dog wrapped into a tortilla with fried cabbage said more about L.A.'s changing demographics or about my dubious taste."
In reading these pieces, it's clear to me that that all of us writers were inspired by Bourdain's passion, intelligence, curiosity and desire to tell stories well. He will be missed.
Thanks for reading.
---
Get the latest news, events and more from the Los Angeles Times Book Club, and help us get L.A. reading and talking.
You may occasionally receive promotional content from the Los Angeles Times.