'The Border' author Don Winslow wants to debate Trump about the wall, and Stephen King wants to pay for it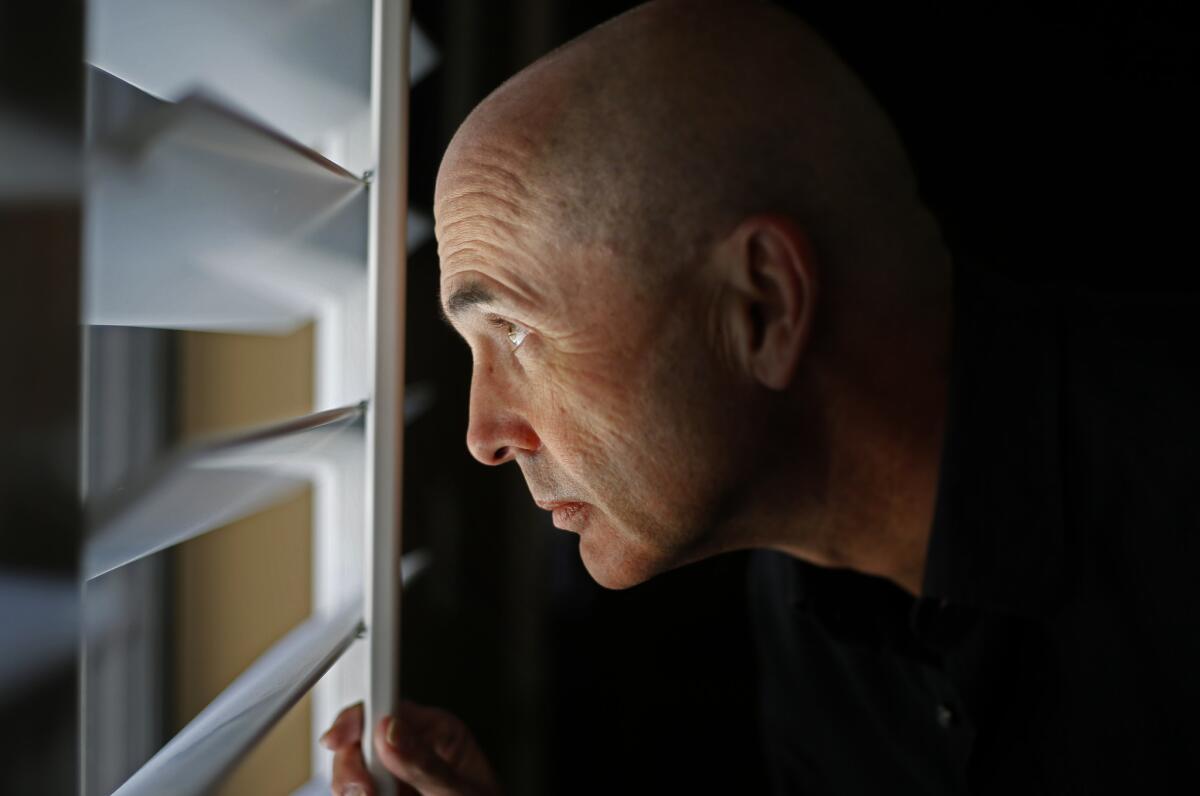 Thriller author Don Winslow wants to debate Donald Trump about the president's proposed border wall, and Stephen King is willing to pay $10,000 to make it happen.
Winslow, whose new novel, "The Border," is slated for release by Harper Collins imprint William Morrow next week, challenged Trump to a debate in a tweet Friday, writing: "Dear @realDonaldTrump, Let's debate the Trump wall and let the people decide. I'll even do it on your own network — @FoxNews. Any show. Any anchor. Any time.
"You debated 18 Republicans during your Presidential campaign, I am sure you can handle one writer. Let me know," he continued.
Winslow's tweet drew the attention of King, a master of horror who has been a longtime fan of Winslow's books.
"I'd pay $10,000 to see that!" King tweeted.
Winslow has had a long-standing interest in the U.S.-Mexican border, particularly as it relates to the war on drugs, which forms the basis for his Cartel series of novels.
The first book in that trilogy, "The Power of the Dog," was published in 2005. It follows DEA agent Art Keller as he pursues Mexican drug trafficker Adán Barrera, a character partly based on notorious kingpin Joaquín "El Chapo" Guzmán.
A sequel, "The Cartel," was published in 2015. The final book in the series, "The Border," will be published next Tuesday. It features a politician similar to Trump who urges building a border wall during his presidential campaign.
Winslow told Rolling Stone that he wasn't hesitant about evoking Trump in his novel.
"Look, I think that you can't write a book, with these themes set in this time, without going there," he said. "It would be dishonest in some ways. Do you know what I mean? Are you going to create George Washington or Abraham Lincoln as president? We all know who is president. We all know what's been going on. And so, no, I thought that my choice was either I had to ignore it completely, or take it on."
Winslow also expressed skepticism about the argument that a border wall would do anything to stop the flow of drugs from Latin America into the U.S.
"If I were Mexican, I'd build the wall to keep American money from buying guns and weapons and making billionaires out of psychopaths," he said.
Winslow has used Twitter to challenge Trump on the border wall many times in the past. But those hoping to see a Winslow-Trump debate might consider not holding their breath. As of Tuesday morning, Trump had yet to comment on Winslow's tweet.
Sign up for our Book Club newsletter
Get the latest news, events and more from the Los Angeles Times Book Club, and help us get L.A. reading and talking.
You may occasionally receive promotional content from the Los Angeles Times.