Lana Del Rey says she's finished writing a book of poetry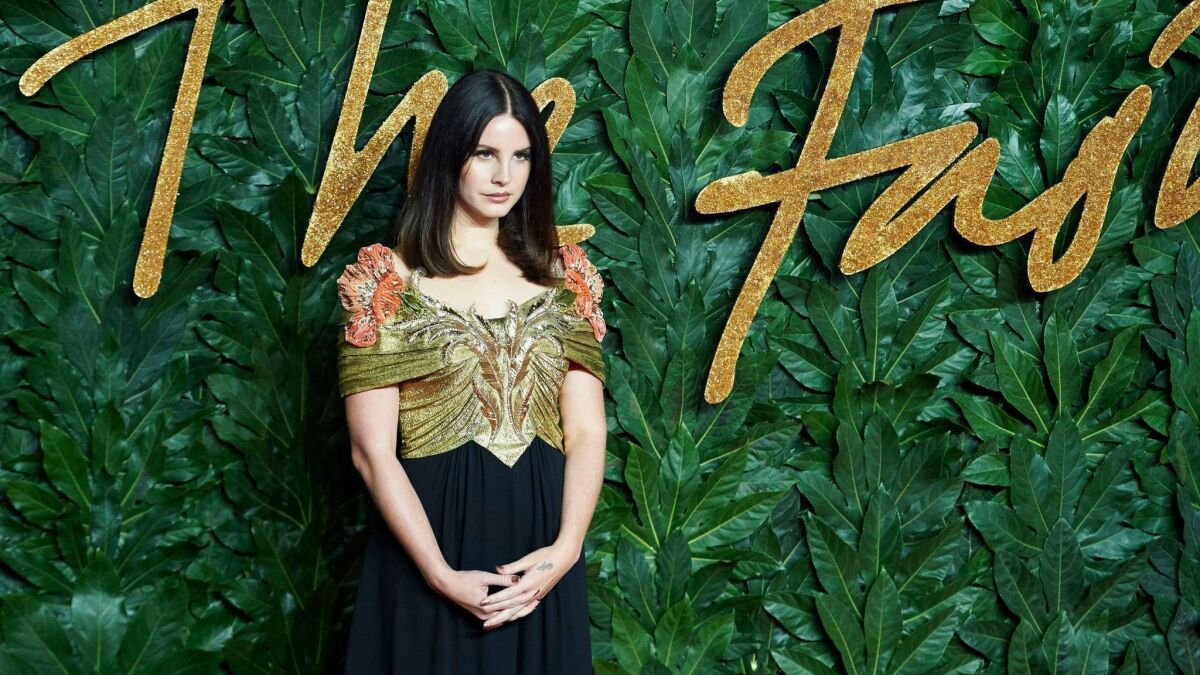 Lana Del Rey, the Los Angeles singer-songwriter known for hit singles "Video Games" and "Summertime Sadness," says she's finished writing a book of poetry that she hopes to release soon.
Del Rey announced the project in an Instagram post that has since been deleted. In the post, she wrote that she "finished a short book of poetry I've been writing over the last 13 months that I'll be putting out later," Spin magazine reports.
The musician first revealed her interest in writing poetry last September in an interview with DJ Zane Lowe.
"I have, like, 13 kind of long poems that I started binding and I thought, 'Wow, the pages are kind of stacking up here,'" she said. "I mean, it's easy too with haikus, because it's only three lines, so you could have, like, 30 pages of haikus that's only like 200 words or something."
Del Rey said she wasn't sure how she wanted to publish the book, which she said might be titled "Violet Bent Backwards Over the Grass." "What I'd like to do is sort of self-publish, but I'm not very good at the distribution side of things," she said.
The deleted Instagram post also previewed a new song, called "Hope Is a Dangerous Thing For a Woman Like Me to Have — But I Have It" from her upcoming album "Norman ... Rockwell." Last October, she shared a snippet of another song from the record called "Sylvia Plath," after the legendary troubled American poet who took her own life in 1963.
Plath isn't the only poet who has captured Del Rey's imagination. Rolling Stone reported that two of her favorite writers are Beat poet Allen Ginsberg and "Leaves of Grass" author Walt Whitman, the latter of whom she named-checked in her song "Body Electric," named after one of the poet's most well-known works.
In a 2011 interview with Fader magazine, Del Rey recommended her fans check out Ginsberg's "Howl," along with Charles F. Haanel's self-help book "The Master Key System" and Tom and Nita Horn's esoteric and elaborately titled "Forbidden Gates: How Genetics, Robotics, Artificial Intelligence, Synthetic Biology, Nanotechnology, and Human Enhancement Herald the Dawn of Techno-Dimensional Spiritual Warfare."
---
Get the latest news, events and more from the Los Angeles Times Book Club, and help us get L.A. reading and talking.
You may occasionally receive promotional content from the Los Angeles Times.