Granta's Best Young American Novelists in L.A., #FollowMeBook and more from the literary web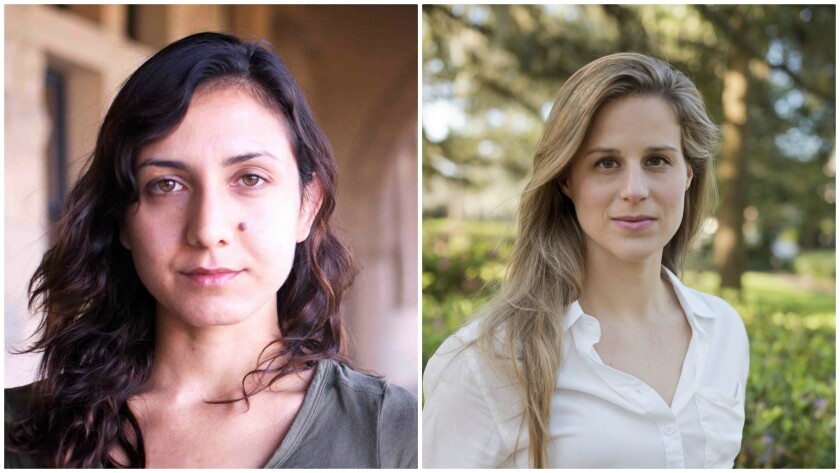 A book written with the help of social media. The writer as witch. And coming up, the Best Young American Novelists read in Hollywood. A few things you may have missed on the literary web, plus: GIFs.
#FollowMeBook
Indie press publisher Michael J. Seidlinger bows to the whims of social media, announcing an audience-dictated, monthlong, cross-country road trip that will culminate in a book.
Starting June 1, he leaves New York City and hits the road, relying on Facebook, Twitter and Instagram followers to direct him, and intends to write a book about the experience.
Writer Seidlinger, who is simultaneously publisher of indie press Civil Coping Mechanisms, publicity director at Dzanc Books and book review editor at Electric Literature, describes the project as an extension of "how it feels to be this deeply imbedded into social media, wherein there isn't an hour where one isn't turning to it for suggestion, validation, and documentation of life."
The project raises some interesting questions about collaboration and authorship — it also sounds really fun. Road trip! Likes! Comments! Follow along via #FollowMeBook.
Reviews of note
Gordon Lish and Raymond Carver's working relationship is common literary lore, but what of other authors and editors? The new book "The Insect Dialogues" from writer Marc Estrin and editor Fred Ramey, peers behind the curtain of their work on Estrin's "Insect Dreams: The Half-Life of Gregor Samsa," published in 2000 — and Estrin's decision to publish the unedited manuscript under a different title in 2016. According to Colin Dickey's review in Slate, "what emerges … is how many other factors are at play in the world of literature and publishing that go beyond simple literary merit."
Binged Jill Soloway's adaptation of "I Love Dick" already? Read Book Forum's 1998's review of Chris Kraus' groundbreaking novel, which it's loosely based on, republished by Literary Hub.
At New York Magazine, Christian Lorentzen reviewed Joshua Ferris' new book. "As usual, Ferris deals in types," he writes. "The stories in 'The Dinner Party' that don't take a preposterous turn tend instead to pile on the clichés. This might work if the clichés were ironized or if the characters had inner lives, but the stock scenarios are deployed in earnest, and inside the characters' heads we find bundles of pat insecurities." My gut reaction to this review: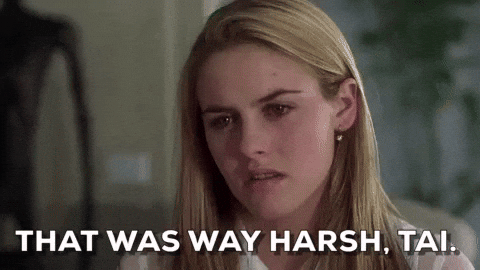 Writing is magic
Who needs the Iowa Writers Program? A master's in magical arts sounds way more interesting. "Weetzie Bat" author Francesca Lia Block held a "Writing Is Magic" workshop at a private home in Culver City — co-taught by Amanda Yates Garcia, otherwise known as the Oracle of L.A. I have no idea what the instruction or assignments entailed, but I can almost promise the workshop was more exciting than discussing the ending of Hemingway's "Indian Camp." Speaking of, is there a spell to get that one white guy in every MFA workshop to let somebody else speak first? If so: victory to the goddess.
The Best Young American Novelists
Granta and the Los Angeles Review of Books will host an evening with five of Granta's Best Young American Novelists — Joshua Cohen, Lauren Groff, Karan Mahajan, Ottessa Moshfegh and Esmé Weijun Wang — at the Study Hollywood on Friday night. Readings begin at 7:30, followed by live bands. (Remember, they're young.) Granta's picks, selected for the first time in a decade, comprise, as ever, a talented roster, but another thing you can count on from best young novelists: You get older, they stay the same age.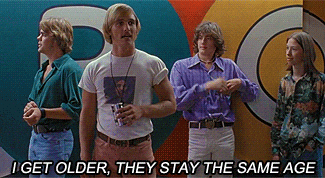 ---
Get the latest news, events and more from the Los Angeles Times Book Club, and help us get L.A. reading and talking.
You may occasionally receive promotional content from the Los Angeles Times.