In its first day on sale, Michelle Obama's book is already a bestseller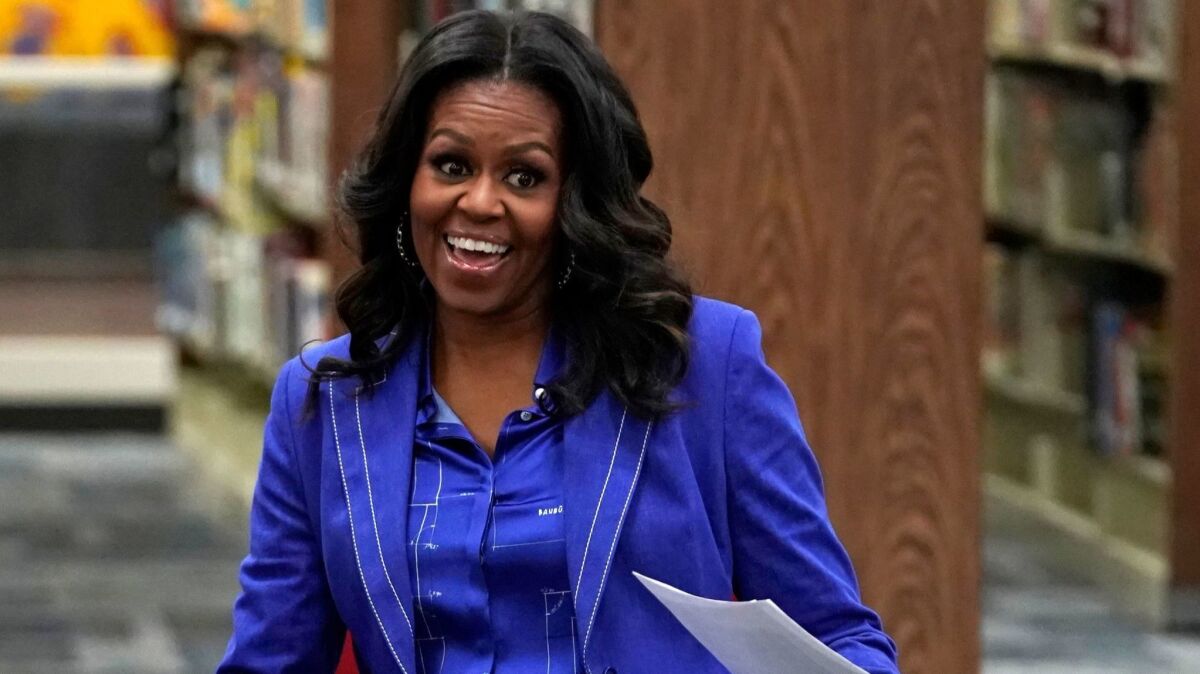 Michelle Obama's new memoir has drawn more preorders from Barnes & Noble than any adult book in three years. On its first day on shelves, it's already a bestseller — it's also the top seller at Amazon.com.
The Washington Post reports that "Becoming," released Tuesday by Crown, is the most preordered book at Barnes & Noble since Harper Lee's "Go Set a Watchman," which was published in 2015.
Another sales boost came from Oprah Winfrey, who announced Monday that "Becoming" is the new pick for her book club.
Obama's memoir recounts her youth on the South Side of Chicago, meeting her husband, Barack, their years together in the White House and beyond.
"She just opens up herself; it's so vulnerable," Winfrey says on her website. "It is Michelle Obama's personal story, of course, but I believe it's going to spark within you the desire to think about your own becoming."
The Associated Press published excerpts from the book, including one that deals with Donald Trump and "birthers," those who incorrectly assert that former President Obama was not born in the United States.
"The whole [birther] thing was crazy and mean-spirited, of course, its underlying bigotry and xenophobia hardly concealed. But it was also dangerous, deliberately meant to stir up the wingnuts and kooks," Obama writes in the book. "What if someone with an unstable mind loaded a gun and drove to Washington? What if that person went looking for our girls? Donald Trump, with his loud and reckless innuendos, was putting my family's safety at risk. And for this I'd never forgive him."
Obama is set to embark on a book tour starting Tuesday in Chicago, where she'll appear with Winfrey. She comes to the Forum in Los Angeles on Nov. 15, where she's scheduled to discuss her book with actress Tracee Ellis Ross. Tickets for the event have sold out.
Get the latest news, events and more from the Los Angeles Times Book Club, and help us get L.A. reading and talking.
You may occasionally receive promotional content from the Los Angeles Times.