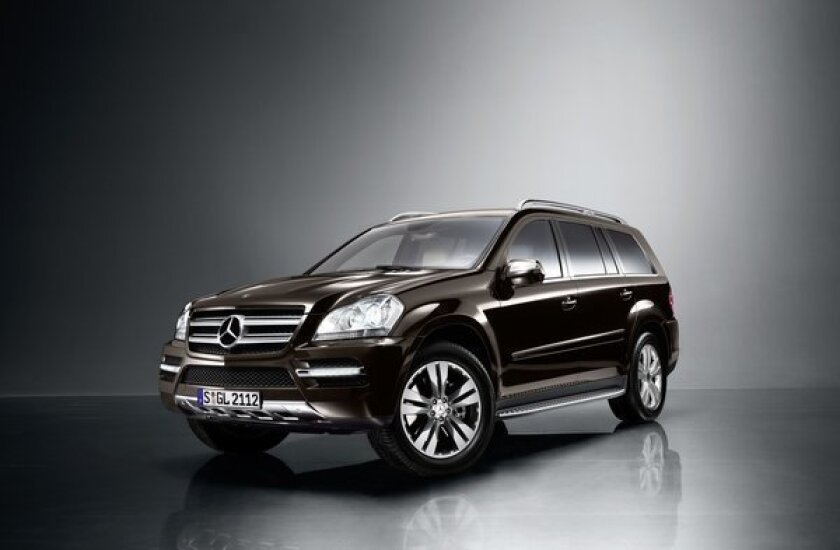 If you're ready to replace that gas guzzler in your driveway but are wary of new-car sticker shock, a green CPO is the way to go.
Manufacturer-certified pre-owned green vehicles — fuel-efficient gas-electric hybrids, clean diesels, plug-in hybrids and electric vehicles — offer considerable savings on initial purchase price compared with an equivalent new car. They also save you money at the gas pump. A recent proliferation of new hybrids and diesels means that more late model gas-savers are being traded in and entering certified programs.
A recent online search of dealership inventories revealed lots of nicely priced certified pre-owned hybrid and diesel models, while CPO plug-ins and electric vehicles remain scarce.
"In general, hybrid models have a slightly lower retained value than the regular models," said Eric Anderson, ownership database supervisor at IntelliChoice.
For example, a one-owner manufacturer-certified 2010 Toyota Prius with 45,541 miles was listed at Longo Toyota of El Monte for $17,988 — a savings of more than six grand (or 25%) compared with the $24,200 MSRP of a similarly equipped 2013 model. Typically a vehicle drops in value by around 20% in the first year and then an additional 8% to 10% each year after that for at least the first five years of ownership.
And then there's the added bonus of fuel savings. A 2010 Prius returns an EPA-estimated 50 combined city/highway miles per gallon.
Indeed, after sticker price, the biggest savings you'll see on a green CPO is at the pump.
"For a clean diesel or hybrid, you can expect a fuel savings of around $2,000 to $3,000 over five years [compared with a gasoline-powered vehicle]," Anderson said. "For plug-in hybrids … it's as much as $8,000 if you drive in electric mode only, [or] $4,000 to $5,000 assuming some electric-only and some gasoline."
Sales of clean diesel vehicles — which combine the use of ultra-low-sulfur diesel (ULSD) fuel, advanced engines and effective emissions-control technology — have soared since a series of EPA mandates beginning in 2006 made ULSD available nationwide. U.S. clean diesel sales increased by more than 25% in 2012.
The most impressive diesel dividend is delivered by Mercedes-Benz's luxury GL350 BlueTEC 4Matic crossover which, according to one study, costs $10,128 less to own over five years than its gasoline-powered twin. Nearly half of these savings, $4,750, are due to the BlueTEC's superior fuel-efficiency.
"In the case of maintenance and repair there are very few differences between a green car and regular gasoline model, at least up to 100,000 miles," Anderson said. "A hybrid or EV will eventually require a battery replacement, which can be costly. Electric vehicles may actually have some maintenance savings, because of the lack of fluid and filter changes."
Two further factors should be considered when shopping for a green certified pre-owned vehicle, Anderson said.
"First, are there any federal or state credits available on a new model that may make the CPO model a poor choice? For example, a brand-new [Chevrolet] Volt has a $7,500 federal tax credit, so a consumer should keep this in mind when deciding between a new, CPO or used Volt.
"Second, if the green vehicle is a later model year (at least 4 or 5 years old), what is the battery warranty and what is the cost to replace the battery if it's outside that warranty? Most manufacturers offer a seven- or eight-year warranty [or up] to 100,000 miles on the battery."
The lack of electric vehicles available as CPOs is understandable given that they are still selling in relatively miniscule numbers. They amounted to just 0.1% of new car sales in the U.S. according to a study released by J.D. Power and Associates in November.
"Bear in mind that leased vehicles feed the CPO market, and leases typically run two to three years," explained Joe Wiesenfelder, executive editor at Cars.com. "The Volt and Leaf hit the market, with a gradual rollout, two years ago last month … we're only now beginning to see those leases end."
The future is bright for green CPOs. The increasing numbers of wallet- and environment-friendly vehicles becoming available as certified pre-owned models will not only mean more choice for consumers but also, in line with the laws of supply and demand, continuing competitive pricing.
—Paul Rogers, Brand Publishing Writer
---