As automakers ramp up sales incentives, TrueCar lists five top deals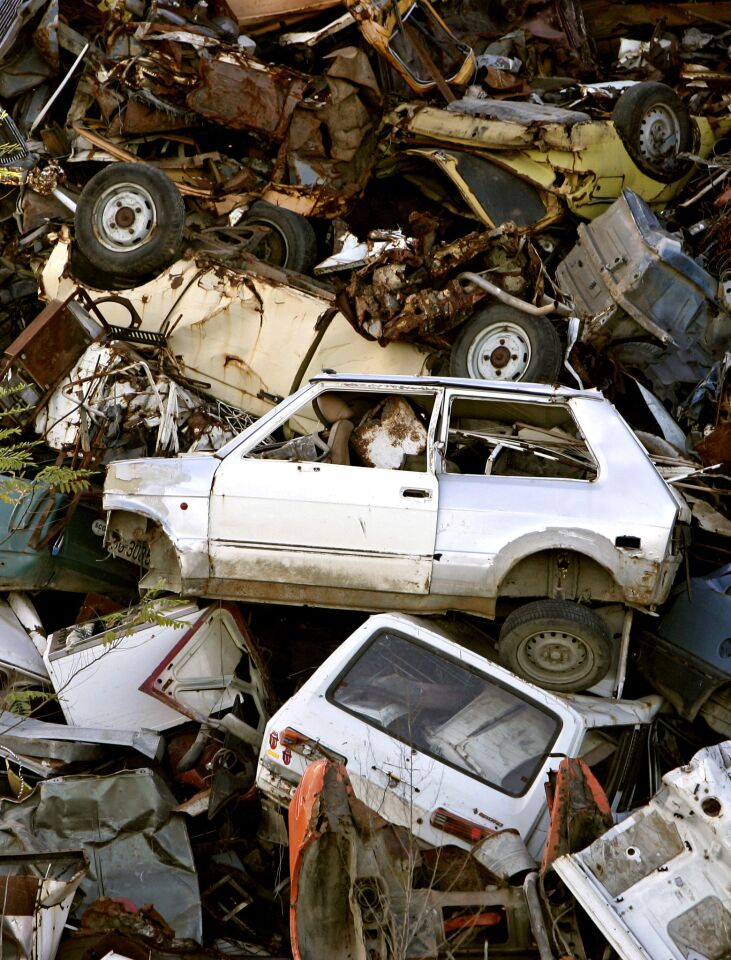 A Serbian-made version of the Fiat 127 that people thought couldn't possibly be as awful as its low price suggested. But it was!
(Darko Vojinovic / Associated Press)
Car companies are reacting to tepid auto sales so far this year by ratcheting up the discounts.
The industry is spending about $2,773 per vehicle this month in special sales incentives and discounts, according to car shopping information company TrueCar.Com. That's up about 8% from March of last year and 2.6% above last month.
Blame slow auto sales. Automakers have sold 2.2 million vehicles through the first two months of the year, down slightly from the same period a year ago. The market looks as if it is picking up gradually this month as the frigid weather in much of the nation recedes.
"The spring thaw has resulted in a slight improvement in vehicle sales, but not nearly the improvement analysts hoped they would see," said Larry Dominique, executive vice president of TrueCar.
"An incentive-fueled battle is on the horizon," he said. "Expect an aggressive final week of selling in March and an equally aggressive April."
A TrueCar review of completed car sales transactions found five deals -- each in a major auto segment -- that stand out this month.
Small car: The Ford Focus SE sedan has an average sales price of $15,792. That is 16.7%, or $3,158, off the suggested price.
Truck: The Nissan Titan SV long-bed crew cab has an average sales price of $30,639. That is 13.6%, or $4,806, off the suggested price.
Sport-utility vehicle: The Jeep Compass Sport has an average sales price of $16,986. That is 13.3%, or $2,640, off the suggested price.
Family sedan: The Hyundai Sonata SE has an average sale price of $22,183. That is 11.7%, or $2,927, off the suggested price.
Luxury car: The Acura TL with "advanced package" trim level has an average sales price of $38,597. That is 9.9%, or $4,258, off the suggested price.
Overall, TrueCar expects auto sales to reach almost 1.5 million vehicles this month, up about 2% from the same month a year ago and 24% from February.
TrueCar estimates new car sales will reach 16.1 million for the full year.
ALSO:
Toyota admits deceiving consumers, regulators
Why Tesla jilted California as site for battery plant
Federal bailout, bankruptcy lets GM escape liability in fatal crashes
Follow me on Twitter (@LATimesJerry), Facebook and Google+.
---