Are Teslas disappearing in China?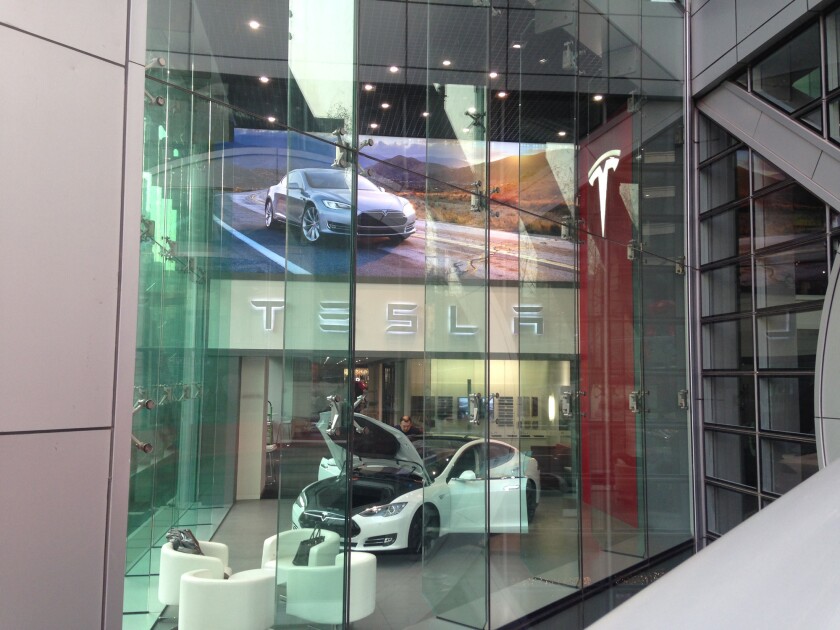 The highly coveted Tesla Model S sedans are arriving in China in record numbers -- and then disappearing, according to China-focused equity firm JLWarren Capital.
More than 2,800 of the luxury battery electric vehicles have been imported to China over the last several months, that company's numbers show. But only 432 have received the license plates required to operate them on China's roads.
"It's very puzzling," said Junheng Li, JLWarren's head of research. "The cars are in China, but they're not being driven."
Li's best guess: The cars are being purchased by car "scalpers," who are snapping them up at the regular retail rate of about $120,000, hoping to "flip" them to third-party buyers.
Tesla recognizes the discrepancy between import numbers and vehicle registrations, but offers two alternative explanations to the scalper theory.
First, registration rules on the fast-growing Shanghai market were only resolved two weeks ago, Tesla spokesman Simon Sproule says. Tesla is only now able to start delivering vehicles to Shanghai customers who bought them.
Second, Sproule says, many Chinese customers, who have already laid down the required $2,500 deposit, have delayed taking possession of their Model S vehicles while they wait for the government to add the Tesla to the list of electric vehicles exempt from its 8% to 10% purchase tax.
So far, the government has not added Tesla to that list.
And what of shadowy buyers, locking Teslas away in garages?
"There have been some scalpers -- people have tried to buy up large consignments of vehicles," Sproule says. "But that's not been a significant factor in China."
Tesla has been bullish on its prospects in China. The company said it has built several hundred charging stations, mostly in Beijing, and many supercharger stations in the country. Chairman Elon Musk has predicted that the company might start building Teslas in China within three to four years.
For now, Li said, the market is key to Tesla's growth.
"We cover global auto brands," Li said. "We're watching BMW and Tesla particularly, because sales in China will materially affect the performance of those stocks this year."
Follow @misterfleming on Twitter for the latest coverage of motorcyles and cars.

---
Your guide to our new economic reality.
Get our free business newsletter for insights and tips for getting by.
You may occasionally receive promotional content from the Los Angeles Times.