Lyft forms an autonomous vehicle unit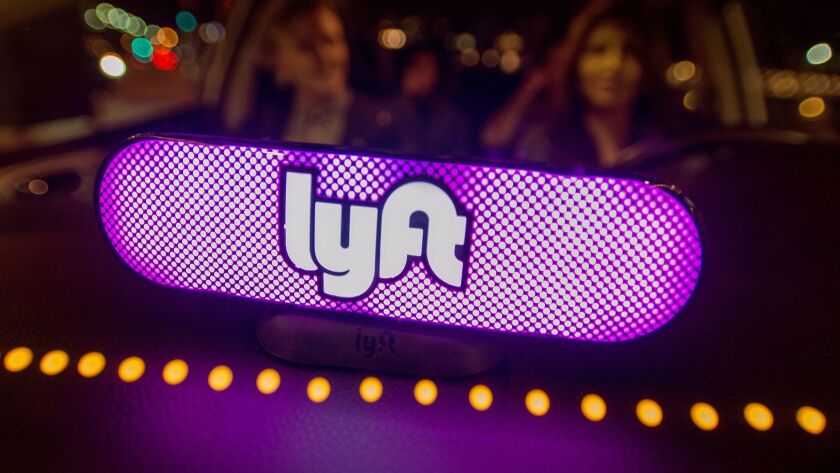 Lyft said Friday that it is setting up its own unit to develop autonomous vehicle technology, but its approach will be different from other companies and partnerships working on self-driving cars.
The San Francisco-based ride-hailing service says it will open its network, inviting automakers and tech companies to use it to haul passengers and gather data. It may even share computer software and sensor technology.

For the record:
12:06 AM, Jun. 01, 2019An earlier version of this article said Lyft expects to have 200 employees working on autonomous vehicles in Palo Alto by the end of the year. In fact, it expects to have several hundred employees working on them there by the end of 2018.
Raj Kapoor, the company's chief strategy officer, said Lyft is pursuing the open strategy as a way to lead and bring the environmental and safety benefits of autonomous vehicles to market faster. Lyft brings network expertise to the table, he said.
"We believe this is inevitable where the world is going," he said. "We need to be playing this role."
Like other tech companies and automakers, Lyft has established partnerships with companies such as Waymo — the autonomous vehicle operation that belongs to Google's parent Alphabet Inc. — and with General Motors. It does not want to produce cars, but wants to make a standardized system for use on its network. At first, the network will be open to Lyft's current partners.
Just how it would make money off the system is yet to be determined, but it probably would take a cut of passenger fares from everyone who uses its network or shares its system.
For example, GM, which has invested $500 million in Lyft, would be invited to run its own autonomous vehicles on Lyft's network. Data gathered by GM and vehicles from other companies would be used to help build high-definition maps that are needed for the vehicles to navigate streets worldwide. The data also would be used to develop computers that would make decisions to run the autonomous vehicles.
Lyft is calling its unit "Level Five," the industry term for fully autonomous vehicles. It expects to have several hundred employees working on the vehicles in Palo Alto by the end of 2018.
The company, which carries passengers in 350 cities worldwide, said that even when autonomous vehicles are in operation, it still will have humans in the driver's seat. In many places, detailed maps won't be available to guide the autonomous vehicles, so humans still will be needed.
ALSO
Lyft is turning Uber's missteps into an opportunity
Lyft's first diversity report shows it — like many tech companies — is mostly white and male
Apple is working on self-driving car technology, Tim Cook confirms
Driverless cars are the future, and the ugly battle to dominate the field is on
---