Discovery Channel rolls out 'Sticker Shock,' a car show for non-car buffs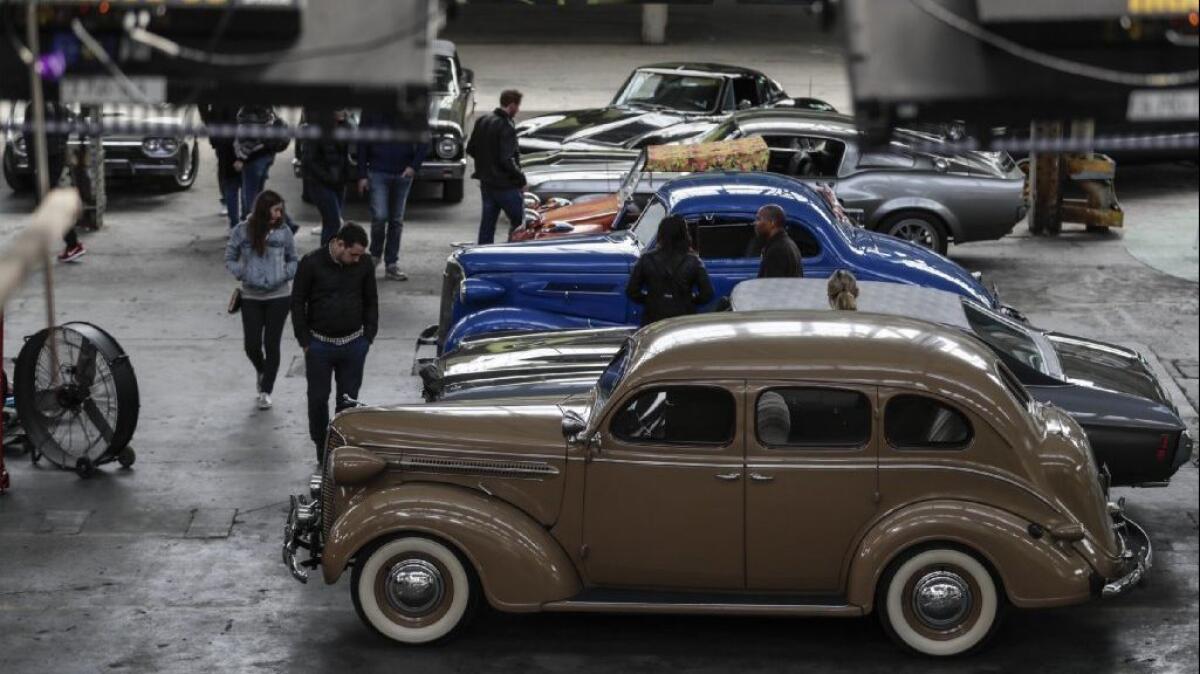 The car owner looked as nervous as a patient about to receive a diagnosis. He ran his hand lovingly along the side of his vintage Kaiser Traveler sedan and said, "Well, I'd like to think it's worth at least $20,000."
That car owner and about 70 others are participants in "Sticker Shock," the Discovery Channel's new one-hour, unscripted show. Debuting Monday, the planned weekly program is being positioned, its creators say, as " 'Antiques Roadshow' with cars."
In each installment, five to seven owners of unusual vehicles with peculiar histories will be interviewed by a friendly host before submitting to a grueling point-by-point inspection by a team of "Sticker Shock" appraisers. At the end of each chapter, the car owners will find out what their beloved chariot is actually worth.
Like the tremulous car owners, "Sticker Shock" executives and participants are eager to find out what their show is worth. They're stepping outside the Discovery format that produced the car shows "Street Outlaws," "Fast N' Loud," "Twin Turbos" and "Shifting Gears" and instead trying to target a more general audience with "Sticker Shock."
"I think this show will work because it won't just appeal to car people," said Kyle Wheeler, the show's executive producer. "For car buffs there is a lot of information about cars. For the non-car people, they will be compelled by the back story. And then they'll stick around for the appraisals."
Developed by a "Discovery" automotive team and filmed inside a former Firestone tire factory in South Gate, the show is hosted by Dennis Pittsenbarger and features expert appraisal by Randy Carlson, Addison Brown, Nick Smith and Todd Wertman.
Parked around the once mighty factory, midway through the show's production schedule, were recognizable classic vehicles (a Corvette, a Camaro, an Impala) among some truly unusual ones (a Czech Tatra, a Corvair camper van, a Keller Super Chief Woodie and even a Batmobile).
Wandering among the vehicles, to give the show verisimilitude, was a "cast" of 30 extras, who through hours of filming strolled among the classic cars, pretending to admire them.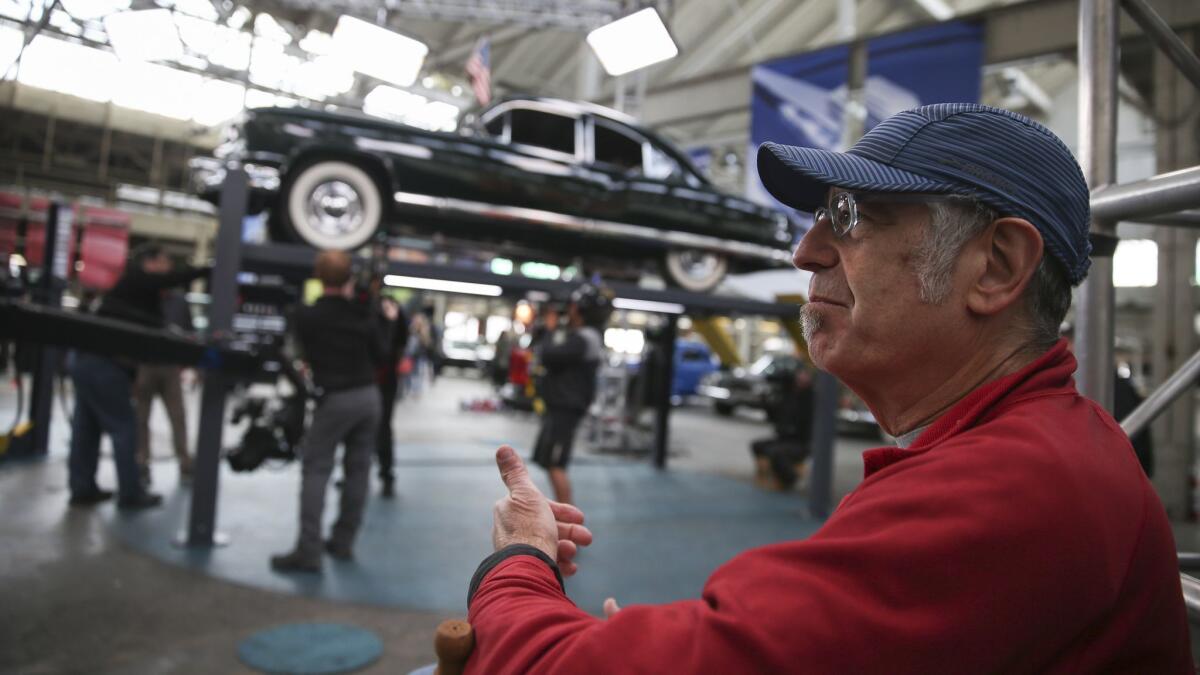 Showrunner and executive producer Tod Mesirow, a veteran of car-centric shows "Monster Garage," "Ultimate Car Build Off," "Wheeler Dealers" and "Jay Leno's Garage," said the hope is to get past the patina of these old vehicles to find the people behind them.
Wearing a red sweatshirt and matching high-top sneakers, the tousle-haired Mesirow grinned and said, "The value of the car is interesting, but what the car means is more interesting."
It was clear from watching a day of filming that the stories behind the cars are very interesting indeed to the people who own them. Selected after a massive nationwide casting call, the 70 vehicles that will be featured on the show all come with unique mechanical and personal details, and some equally quirky owners.
Appraiser Addison Brown, an Arizona-based restoration and auction consultant, said that might be the special sauce that creates "Sticker Shock" magic.
"I was fortunate to meet almost every single person who brought a car, and they were all so passionate," Brown said. "Not all of them are knowledgeable about all kinds of cars, but they know every piece and part of their car."
Most of the participants had an idea of what their cars were worth before filming began. But many were surprised by the appraisers' inspections.
Show host Pittsenbarger said a few car owners were delighted when they heard the professional valuations – which ran in some cases into hundreds of thousands of dollars. And some were not.
"Some people freaked out because it was so high," the host said. "Some people flat-out wanted to argue. They thought we were nuts. 'I got offered a hundred grand for it!' I told them, 'You should have taken the hundred grand.' "
Discovery spokespersons didn't want to discuss the cost of the show, but TV executives not connected to it estimated its budget at somewhere above $300,000 per episode, in an unscripted reality genre that can see budgets of double that.
For Discovery, home of huge hits like "Deadliest Catch" and "Naked and Afraid," that's not a lot of money. But the format of this program represents a departure.
"It's outside the box for us, so it's a risk," Wheeler said. "Our car shows are focusing on racing or transactions — where a guy brings in a car, gets it redone, and you reveal the car in the end. This is not a transformation show."