Former employee sued by Tesla says he was a whistleblower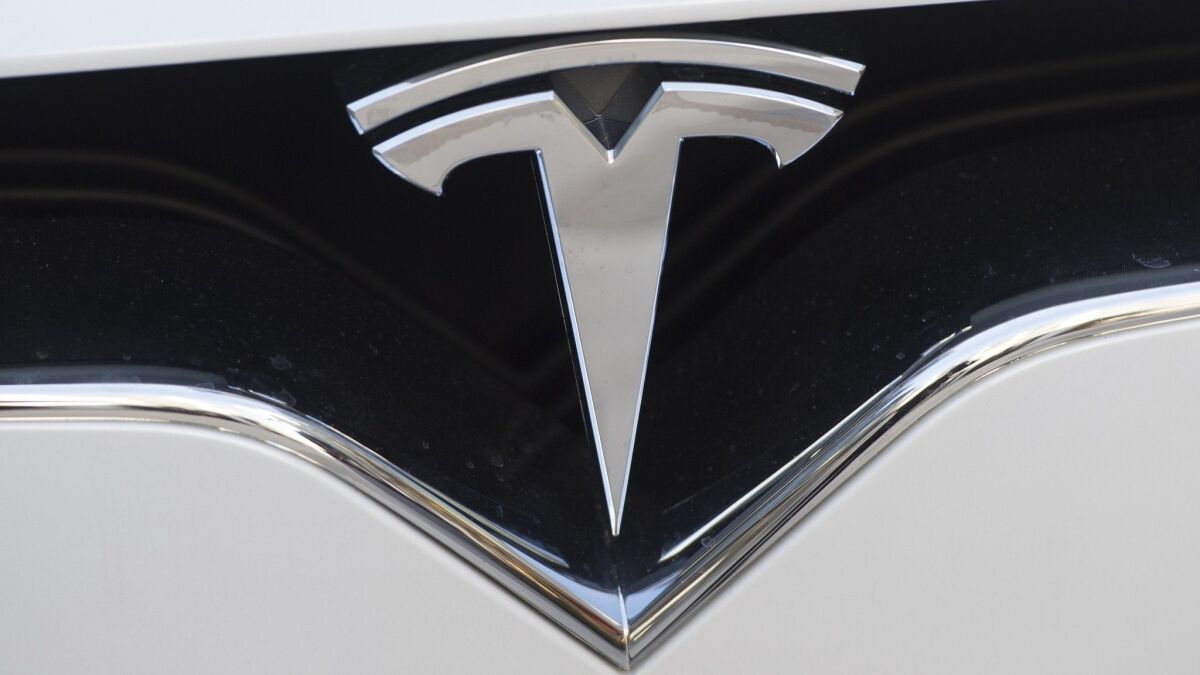 The Washington Post
Tesla sued a former employee Wednesday, accusing the man of hacking the automaker's computer systems and stealing company secrets, shedding light on what chief Elon Musk had suggested was the work of a secretive internal saboteur.
But the employee, Martin Tripp, told the Washington Post that he did not tamper with internal systems and is instead a whistleblower who spoke out after seeing "some really scary things" inside the company, including dangerously punctured batteries installed in cars.
Tesla attorneys wrote in their lawsuit that Tripp, a former technician at the company's Gigafactory battery plant in Nevada, wrote software to aid in an elaborate theft of confidential photos and video of Tesla's manufacturing systems. The firm's attorneys said Tripp worked at Tesla from October to last week, when company investigators confronted him with evidence.
Tripp, attorneys wrote, also gave journalists false information about the company, including claims that defective batteries had been used in Tesla's Model 3 sedans. The company did not respond to requests for comment.
Speaking Wednesday night to the Post, Tripp confirmed that he provided information to Business Insider for a story the news website did earlier this month about the company's raw-material waste.
But Tripp, 40, said he did so because he was alarmed by what he learned while an employee, including what he claimed were hundreds of Model 3s that had punctured batteries. Tesla representatives have said they would not ship cars that have safety concerns.
Tripp said he did not hack into Tesla computers, saying, "I don't have the patience for coding." He also said he was not, as Tesla lawyers claimed, disgruntled about not getting a promotion. "That's their generic excuse," he said. "I could literally care less."
Tripp said he is seeking an attorney and official protections as a whistleblower. Tesla did not immediately respond to his allegations.
The lawsuit adds a new layer of intrigue to a Silicon Valley giant already consumed with production pressures and internal suspicions from Musk about a corporate conspiracy. The company, which last week said it would slash 9% of its workforce, is speeding closer to a critical deadline to prove it can hit a long-delayed goal: building 5,000 Model 3s a week.
In a company-wide email Sunday, Musk said an employee accused of sabotage had complained about not getting promoted and added "there may be considerably more to this situation than meets the eye." Musk called on workers to "be extremely vigilant" and said, "There are a long list of organizations that want Tesla to die."
Asked if Tripp was the employee Musk had suggested was behind the sabotage, Musk tweeted Wednesday, "There is more, but the actions of a few bad apples will not stop Tesla from reaching its goals. With 40,000 people, the worst 1 in 1000 will have issues. That's still ~40 people."
Tesla lawyers have asked for a court order to inspect Tripp's computers, emails, online messages and phone calls.
Tripp, the Tesla lawyers said, had been "disruptive and combative" with colleagues and had grown disgruntled after being assigned to a new role. The company is seeking an untold amount in damages to be decided in trial.
Because of Tripp's conduct, lawyers said, Tesla had suffered "cruel and unjust hardship" and "lost business, lost profits and damage to its goodwill."
Tripp said he was interrogated at work last week and fired over the phone Tuesday by a human resources representative. He said he learned of the lawsuit Wednesday.
Tripp said Musk emailed him shortly after the lawsuit was filed to say he was a horrible person. Tripp said he responded that Musk deserved what was coming.
Tripp said he left his previous job with a medical-device company and moved his family to Nevada to work for Tesla, believing it was "a golden opportunity. I looked up to Elon, I looked up to Tesla. I was always drooling about the Teslas and wanting to buy one. And I was living the mission: to accelerate the world's transition to sustainable energy."
But he said he grew disillusioned after seeing wasteful, unsustainable practices and "seeing how Elon was lying to investors about how many cars they were making." He added, "I wanted to leave the world better for my son. And I felt I was doing everything but that."
He said he did not share the information to hurt Tesla but to shine a light on potential dangers. He said he now believes Musk is a "narcissist" who "only cares about himself."
Shares of Tesla were down 2.5% in morning trading to $353.25.
---
UPDATES:
7:10 a.m.: This article was updated with more details from the interview with Martin Tripp and Tesla's stock price in morning trading.
This article was originally published at 5:40 a.m.
---