Germany tells Tesla to stop using 'Autopilot' in its sales pitch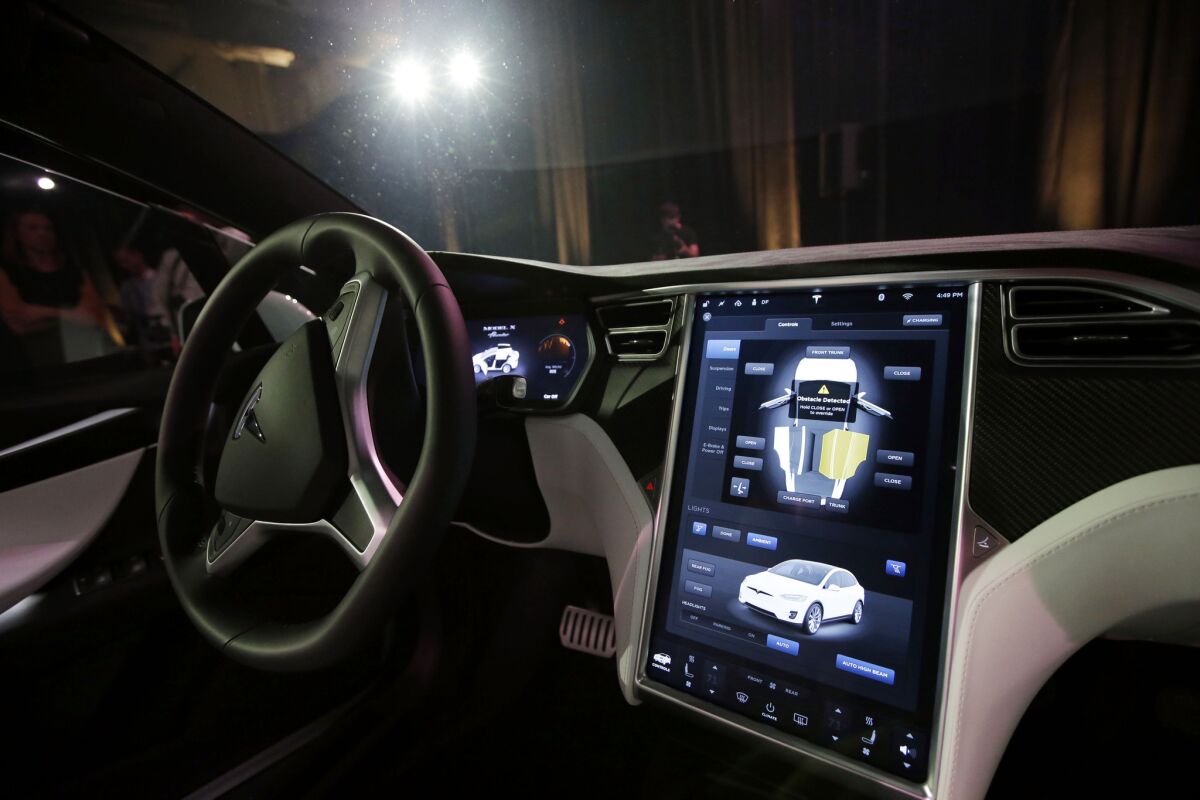 Germany's transport minister told Tesla to cease using the Autopilot name to market its cars in that country, under the theory that the name suggests the cars can drive themselves without driver attention, the news agency Reuters reported Sunday.
Autopilot is the brand name Tesla uses to describe automatic braking, lane-keeping and other driver-assist features.
Tesla Chief Executive Elon Musk has repeatedly said he's sticking with the name, and the company responded to the German report as it does every time the subject comes up: The term "autopilot" has a long history in aerospace, where human pilots and autopilot systems work together to fly a plane.
"We have always been clear with our customers that Autopilot is a driver assistance system that requires the driver to pay attention at all times," a company spokeswoman said.
She added: "We have great faith in our German customers and are not aware of any who have misunderstood the meaning, but would be happy to conduct a survey to assess this."
The order appears to be the first time that Tesla has been instructed by a government entity to stop using the word.
The German order came in the form of a letter from Alexander Dobrindt, the country's transport minister.
Quoting a German newspaper, Reuters said the ministry also wrote to Tesla owners to remind them that even with driver assist features, drivers still are required to pay constant attention to vehicle operation.
The name is under pressure in California too. The Department of Motor Vehicles last month published draft regulations for self-driving cars that questioned use of terms such as "auto-pilot" for highly automated cars that still require a human driver.
The brand name Autopilot and Tesla's driver assist features have remained under a media spotlight since a fatal crash involving Autopilot in Florida last May.
ALSO
Tesla wants to team up with Panasonic at SolarCity factory
Carnival expansion will more than double the size of its Long Beach cruise facility
U.S. factory production shows modest rebound in September
---
UPDATES:
10:21 a.m.: The Associated Press version of this article has been replaced with staff reporting.
11:35 a.m.: This article has been updated with a Tesla comment.
The article was originally published at 8:10 a.m.
---