Column: Are Major League Baseball's owners engaging in collusion again? Some players and agents think so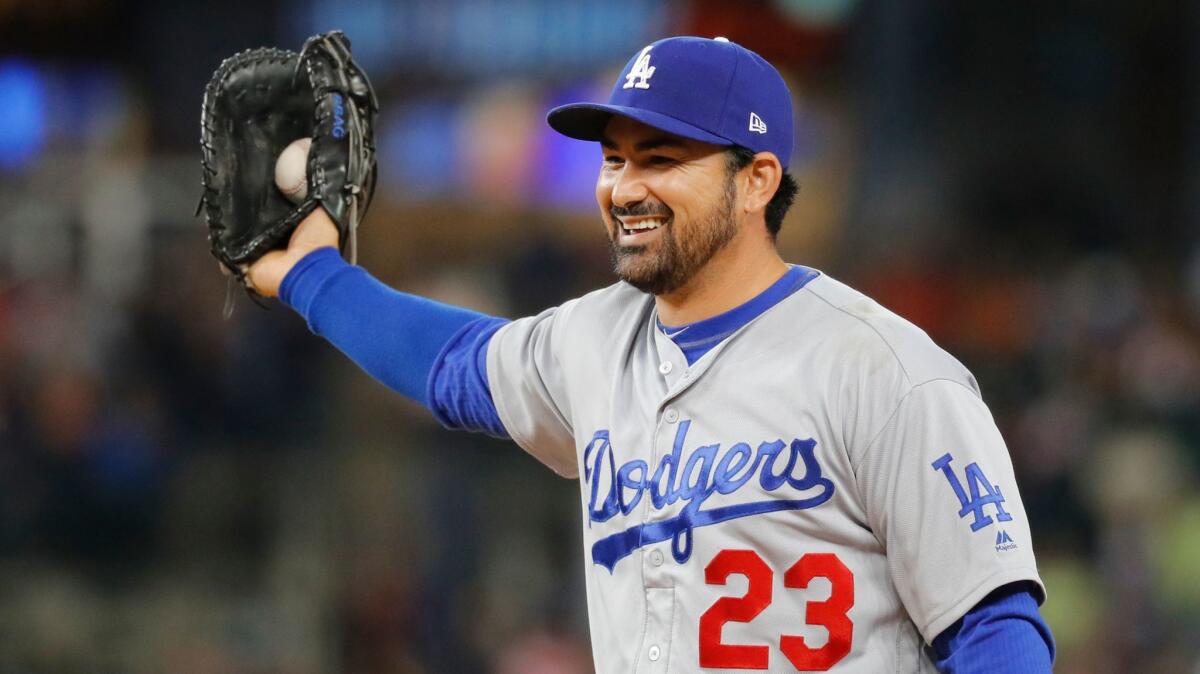 "You are so damned dumb," then-Commissioner Peter Ueberroth told Major League Baseball team owners at a meeting in 1985.
Given the choice between pressing a red button that would give them a World Series win and a $10-million loss, or a black button that would give them a guaranteed $4-million profit but a middle-of-the-pack finish, "Most of you would press the red button.
"You all agree we have a problem," he said. "Go solve it."
You are so damned dumb.
— Then-Commissioner Peter Ueberroth exhorting MLB owners to stop spending on free agents in 1985
Over the next few years, the owners solved their problem by shutting down spending on free agents. By 1990, three arbitration rulings established that they had colluded illicitly, and they ended up paying $434 million, including interest, to settle players' case against them. That sum would be the equivalent of about $800 million today.
Yet there are signs that the owners are colluding again to force down players' salaries and lock in their own profits. That's the conclusion of some players, agents and, reading between the lines, the Major League Baseball Players Assn. The conclusion is based on a historically low level of free-agent signings that effectively turned the offseason hot stove league into a cold stove.
As my colleague Bill Shaikin reported at the end of January, at that point, more than 100 free agents had not been signed. Players have started muttering about boycotting the opening of spring training, which begins less than a week from now; Dodgers closer Kenley Jansen even suggested at a fan event that the players might consider a strike.
The stagnant free-agent market "feels coordinated, rightly or wrongly," CAA baseball agent Brodie Van Wagenen said in a broadside issued last week via Twitter. "Bottom line, the players are upset. No, they are outraged….They are uniting in a way not seen since 1994." That year, it will be remembered, the players went on strike in early August, forcing an end to the season and the cancellation of the World Series.
On Tuesday, the players association complained that "a record number of talented free agents remain unemployed in an industry where revenues and franchise values are at record highs." Union executive director Tony Clark added, "This year, a significant number of teams are engaged in a race to the bottom," saying that the behavior "is a fundamental breach of the trust between a team and its fans and threatens the very integrity of our game."
The league has fought back against the impression of collusion. "It is common at this point in the calendar to have large numbers of free agents unsigned," Commissioner Rob Manfred said. But that's misleading at best, and on the numbers, factually wrong. Manfred blamed the players themselves for failing to respond to legitimate offers.
Any imputation of collusion carries immense stakes for the league. For one thing, an arbitrator's finding that five teams or more have acted "in concert" would allow the union to reopen the latest contract, which became effective last season and runs to 2021. That's important because the contract is widely viewed as having been disadvantageous to the players.
The consequences of a collusion finding would be "very severe," says sports business expert Andrew Zimbalist of Smith College. It would lead to damages of three times the loss of income of players, as well as "embittered labor relations and a lot of bad publicity for baseball."
On the other hand, Zimbalist says, "There's absolutely no evidence the owners are doing that." Michael McCann, an expert in sports law at the University of New Hampshire, agrees. "A finding of collusion requires evidence of collusion," he told me by email. "There must be evidence that two or more teams, or the league and at least one team, agreed to collude. I'm not aware of a finding of evidence along those lines, at least not at this time."
Many more innocent, or at least noncollusive, explanations exist for the cold stove league. One is the desire of big market teams to reduce their exposure to the "luxury tax" that penalizes teams for payrolls over a certain ceiling — $197 million in 2018.
Last year, four teams spent $200 million or more on payroll, according to spotrac.com — the Dodgers ($265 million), Yankees ($224 million), Red Sox ($222 million) and Toronto Blue Jays ($200 million). For 2018, the Dodgers and Yankees in particular cut their payrolls, both to reduce their tax but also to set themselves up for more free-agent spending next year. (The Dodgers in December cut their payroll by sending four players, including first baseman Adrian Gonzalez, to the Atlanta Braves.)
The Dodgers and Yankees are trendsetters on spending for the rest of the league, Zimbalist observes. "If the Yankees are not out there extending the average length and value of contracts," he said, "the market itself is not getting pushed higher." The average team payroll has fallen from $152.2 million last year to a projected 2018 opening-day figure of $119.4 million.
Another factor: Free-agent signings may have been delayed by jockeying for Japanese star player Shohei Ohtani, who ultimately signed with the Angels in early December.
Then there's the lesson of the Houston Astros, who won the World Series last year with the 20th-largest payroll in baseball (beating the No. 1-ranked Dodgers, whose payroll was more than twice the size of the Astros). Owners may have convinced themselves that their fans will become more tolerant of Houston's slow-and-steady homegrown approach to building a championship team.
Zimbalist says that to the extent that many owners don't care about competing to win, as the players association contends, the fault may lie with the union, which has allowed a payroll ceiling to be written into the contract via the luxury tax, without demanding an incentive to compete in return. The union has never shown much interest, for example, in obtaining a spending floor that would require a minimum payroll.
But that might change if the teams continue to keep their hands in their pockets during free-agent season. Peter Ueberroth's exhortation to his "dumb" owners in 1985 ended up as very costly advice. The jury is still out on whether the owners have gotten much smarter over the following three decades.
Keep up to date with Michael Hiltzik. Follow @hiltzikm on Twitter, see his Facebook page, or email michael.hiltzik@latimes.com.
Get our high school sports newsletter
Prep Rally is devoted to the SoCal high school sports experience, bringing you scores, stories and a behind-the-scenes look at what makes prep sports so popular.
You may occasionally receive promotional content from the Los Angeles Times.