A day of reckoning for AT&T, Time Warner Inc. — and the Justice Department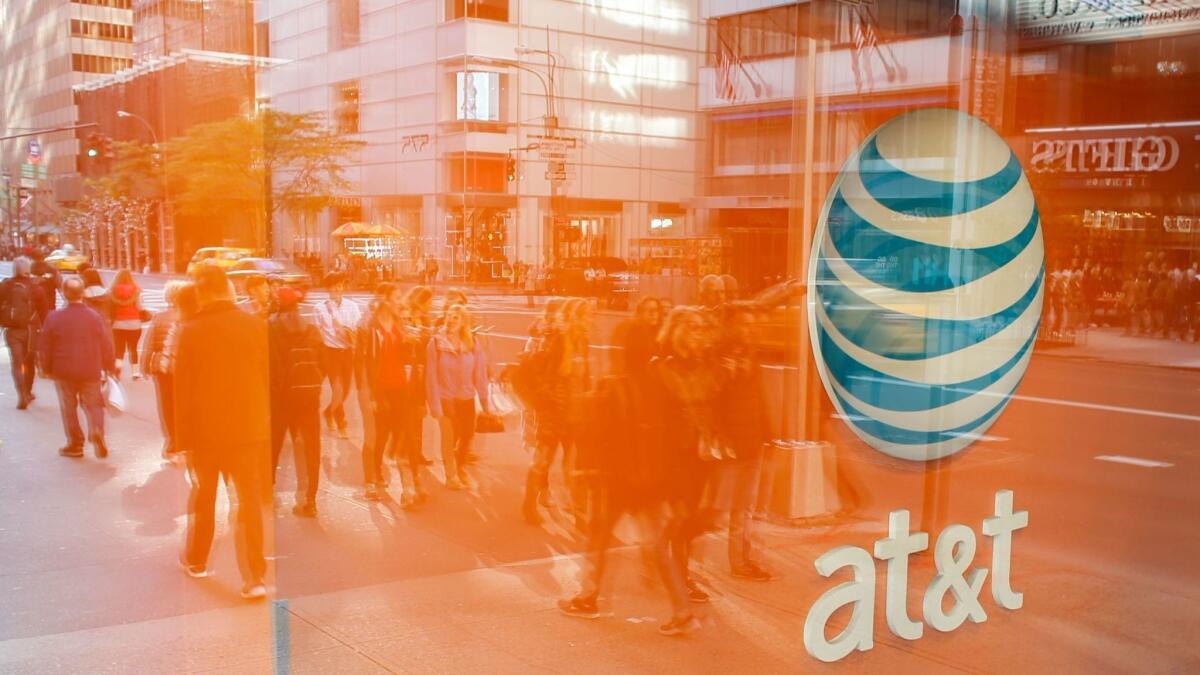 Nearly 20 months ago, telecommunications giant AT&T unveiled its $85.4-billion deal to buy Time Warner Inc., parent of CNN, HBO, TBS, TNT, Cartoon Network and Warner Bros. — Hollywood's biggest producer of movies and TV shows. Then-candidate Donald Trump, on the campaign trail, criticized the merger as giving one company too much power. He vowed that his administration would block the deal.
A lot has happened since then. Late last year, the Department of Justice sued to prevent the merger. A trial to determine the merits of the government's case played out over six weeks this spring in a Washington, D.C., courtroom. Government prosecutors alleged that AT&T would "weaponize" programming from Time Warner to hurt rivals. AT&T dismissed the government's arguments, saying that they were an over-reach and that prices for consumers would go down — not up.
Tuesday is the day of reckoning for AT&T, Time Warner Inc. and federal prosecutors. U.S. District Judge Richard Leon will issue a decision that could influence the shape of business mergers in Hollywood and beyond for years to come.
It has been decades since the government has won a court case to block the type of merger envisioned by AT&T. Richard Nixon was in the White House, and the government successfully sued to block Ford Motor Co.'s attempt to buy an automotive spark plugs maker.
Leon could either approve the deal, block the deal or approve it with major divestitures, such as spinning off DirecTV or Turner Broadcasting, which includes CNN. Many analysts and investors expect the ruling will go AT&T's way, but that outcome is by no means assured, adding suspense to the closely watched proceedings.
"It is seen as a test case," said Henry C. Su, a lawyer with the Washington firm Constantine Cannon and a former federal trial attorney. "And it's very much up in the air how Judge Leon will decide this…. AT&T and Time Warner have a lot riding on the ruling: They want to get the transaction closed and move on. And for the Department of Justice … they know people are watching it closely. There is no shortage of critics and supporters about that decision to litigate."
Should the judge allow the combination, AT&T is expected to move quickly to consolidate the Time Warner properties. However, analysts believe that an appeal will be filed by whichever side loses the case, given the significance of the decision.
Companies unaffiliated with AT&T and Time Warner will be watching, too. Wall Street is hungry for a frenzy of consolidations in the media industry and beyond, and Leon's ruling could open the door.
However, a loss by AT&T could chill the market for blockbuster mergers. Here's a look at the players and how they might be affected:
AT&T Inc.
AT&T Chief Executive Randall Stephenson has a lot at stake in the Time Warner deal. His reputation is on the line, given his mixed track record on mergers. The company in 2011 struck out in its bid to buy rival T-Mobile. Four years later, it succeeded in buying DirecTV just as cord-cutting began accelerating. AT&T acknowledged that the satellite TV service lost 188,000 subscribers in the first quarter.
Now, as more consumers use their mobile phones for entertainment, the Dallas phone giant desperately wants to buy Time Warner to own "premium content," such as CNN newscasts and programs including HBO's "Game of Thrones." Such content would give it an advantage over rivals such as Verizon Communications and Sprint, which is trying to combine with T-Mobile. Losing the case could result in a costly legal appeal — and force AT&T to come up with other ways to woo and retain customers.
Time Warner Inc.
Time Warner Inc. Chief Executive Jeffrey Bewkes recognizes that medium-sized companies like his will struggle to compete in the coming years as they face more pressure from Silicon Valley companies such as Netflix, which dominates the streaming market, and Google and Facebook, which dominate the online advertising market.
The New York company has valuable brands, but it it lacks direct relationships with the bulk of its customers. AT&T has such ties: more than 100 million cellphone customers and 25 million pay-TV subscribers in the U.S. And at age 66, Bewkes is looking forward to retirement; finalizing the AT&T deal would provide him with a golden parachute worth at least $100 million. His four top deputies also would receive lucrative exit packages. But Time Warner could end up back on the market should the government win its case.
Comcast Corp.
The Philadelphia cable giant is eagerly awaiting Leon's decision because an approval of the deal would be a green light for Comcast to renew its bid for much of Rupert Murdoch's 21st Century Fox. With a more favorable climate for big mergers, Comcast Chief Executive Brian Roberts is expected to quickly reach out to Murdoch with a cash bid that would top Walt Disney Co's earlier offer. Comcast tried bidding for 21st Century Fox last fall, but Murdoch selected Disney out of concern that Comcast would have difficulty gaining regulatory approval.
Walt Disney Co.
Disney CEO Bob Iger figured his $52.4-billion deal for much of 21st Century Fox was a done deal. He and Fox Chairman Rupert Murdoch celebrated their proposed union in early December. But a ruling in favor of AT&T probably would bring a renewed bid by Comcast, which previously offered about $60 billion for the Fox assets. Disney could find itself in a bidding war, having to increase its bid by as much as $8 billion — or more — to keep Comcast at bay.
CBS/Viacom
Further media consolidation could help Shari Redstone in her two-year quest to reunite Viacom with CBS. The Redstone family controls CBS and Viacom, with nearly 80% of the voting shares of both companies. Redstone has been campaigning for a merger between the two companies, which were divided in 2006, recognizing that smaller companies will have trouble competing in a changing environment. CBS' independent directors have been opposed to a merger but a ruling in favor of AT&T could give Redstone new ammunition in the boardroom.
Times staff writer Jim Puzzanghera in Washington contributed to this report.
Inside the business of entertainment
The Wide Shot brings you news, analysis and insights on everything from streaming wars to production — and what it all means for the future.
You may occasionally receive promotional content from the Los Angeles Times.