CBS blackout ends for 4 million Dish Network customers following Thanksgiving truce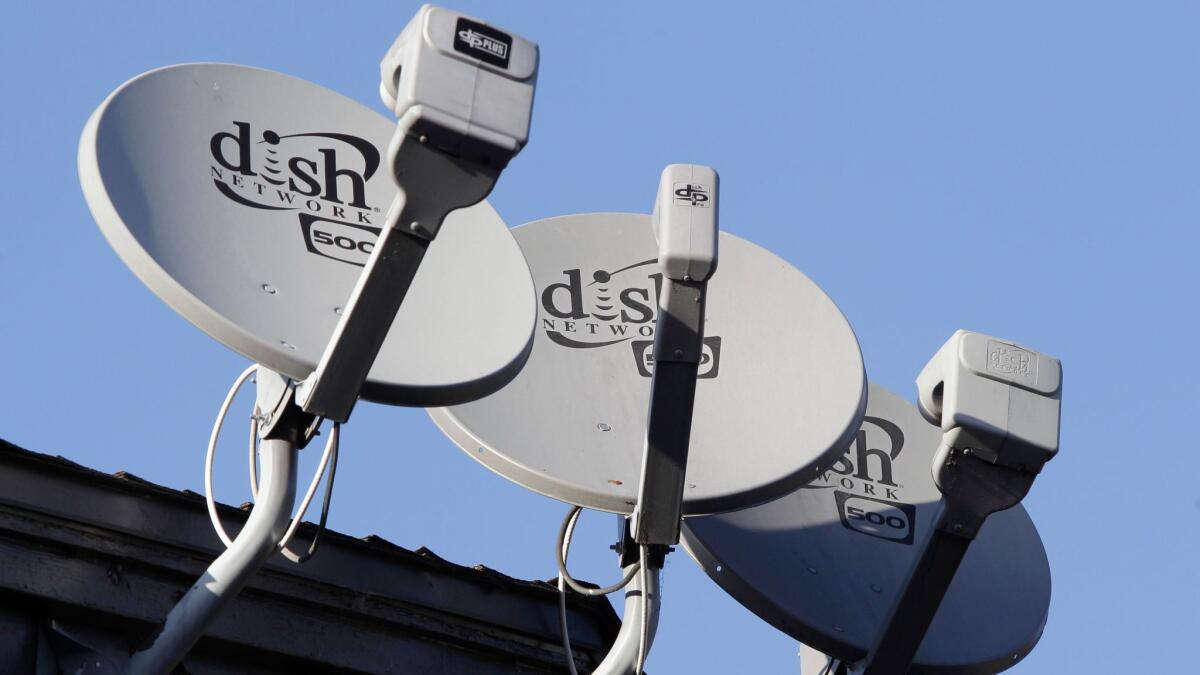 CBS Corp. and Dish Network resolved their contentious carriage fee dispute by agreeing to a new distribution deal, restoring CBS station signals to millions of Dish customers across the country who went without CBS football on Thanksgiving.
The new agreement, struck Thursday night after marathon negotiations, ended the three-day blackout that began late Monday when CBS walked away from the bargaining table feeling the two sides were not making sufficient progress in the talks.
The blackout affected nearly 4 million Dish Network subscriber homes — including 400,000 in the Los Angeles region. Those customers went without their local CBS station on Thanksgiving, aggravating sports fans who missed seeing the Chargers defeat the Dallas Cowboys in Dallas.
"Thank you for ruining our Thanksgiving traditions," Jesus J. Gonzalez posted on Dish's Facebook page. "No Cowboys game."
The companies announced the resolution late Thursday.
Deal terms were not disclosed.
"We are grateful to our customers for their patience this holiday week as months of work has resulted in a deal that delivers CBS for years to come," Warren Schlichting, Dish's executive vice president of marketing, programming and media sales, said in a statement.
CBS had demanded a sizable increase in the fees it charges Dish for the rights to retransmit its TV station signals. The Englewood, Colo., satellite television provider, which is grappling with customer attrition, was reluctant to pay a huge premium for a broadcast network that also has faced viewership declines. The new deal includes retransmission consent for CBS-owned TV stations, including KCBS (Channel 2) and KCAL (Channel 9) in Los Angeles.
Carriage of three cable channels — CBS Sports Network, Smithsonian Channel and Pop — were included in the deal.
"We are pleased that we have reached a deal with Dish, [which] recognizes the value that the No. 1 network brings to viewers in these markets," said Ray Hopkins, president of TV networks distribution for CBS.
The CBS station blackout hit customers in 18 cities, including Los Angeles, San Francisco, Sacramento, New York, Chicago, Dallas and Denver.
Dish had offered to install an over-the-air antenna for most customers affected by the outage so they could continue to receive CBS. Dish also promised to reduce subscribers' bills by $10 per month if they agreed to drop local TV stations from their lineup.
The CBS blackout on Dish came amid much tension between network owners and pay-TV distributors. The satellite and cable companies have lost millions of customers to cord-cutting in recent years, putting a dent in their revenue stream. At the same time, CBS and other content companies have asked for huge increases in the fees they receive for their programming to pay for rising sports rights fees and other programming costs.
There have been 212 programming blackouts on various pay-TV systems in 2017 — more than double the number from last year, according to the American Television Alliance, a Washington-based group that represents cable and satellite TV providers. That's a dramatic rise from 2010, when the industry experienced just eight blackouts.
Inside the business of entertainment
The Wide Shot brings you news, analysis and insights on everything from streaming wars to production — and what it all means for the future.
You may occasionally receive promotional content from the Los Angeles Times.