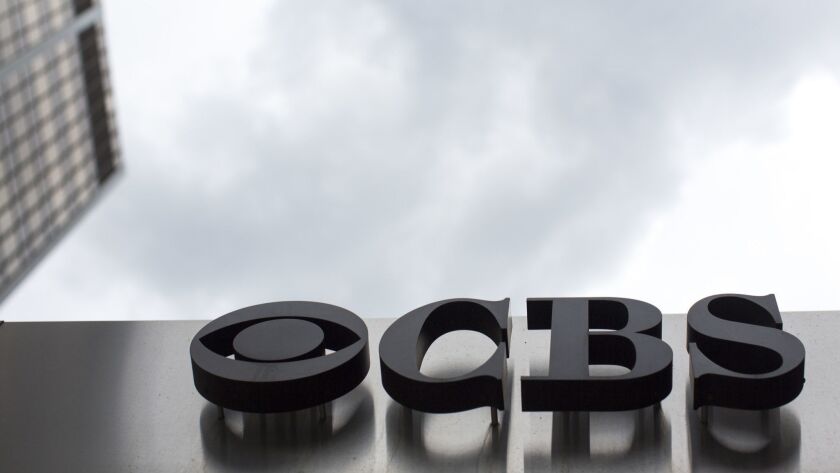 CBS Corp. said it will contest bylaw changes made last week by the Redstone family, the latest escalation in a clash over the future of the legendary broadcasting company.
The changes to CBS' bylaws effectively guarantee that Sumner Redstone's family must be on board with any major changes at the company. The bylaws were amended May 16 and now require that at least 90% of CBS' board approve dividends and other major business.
The Redstones control CBS with nearly 80% of the voting shares even though the family owns 10.3% of the company.
On Tuesday, CBS said in a filing with the Securities and Exchange Commission that it does not consider the bylaw changes to be legal or lasting. CBS said the amendments violate a Delaware law that allows corporate boards to make decisions by a majority vote. The bylaw changes instead transfer that control to the Redstones.
The fight for control of CBS flared last week when CBS' independent directors filed a lawsuit to block the Redstone family from imposing major changes on the company, such as replacing board members or changing the bylaws.
The Redstones control both CBS and media company Viacom Inc. — which owns MTV, Nickelodeon, BET, Comedy Central and Paramount Pictures — through their investment vehicle, National Amusements Inc.
An hour before a court hearing on the matter, National Amusements informed CBS that it had changed the bylaws.
"NAI exercised its legal right to amend CBS' bylaws and this change was effective immediately," the firm said Tuesday in a statement. "We are confident the court will uphold NAI's action."
CBS desperately wants its independence from the Redstone family. Late last week, CBS' board voted 11 to 3 to dilute the family's voting shares by issuing a dividend to rank-and-file stockholders that would give them a vote.
If the dividend withstands legal scrutiny, National Amusements' voting stake would diminish to about 17%.
Voting against the measure were Shari Redstone, CBS' vice chair, and two allies. Those two board members — Robert Klieger and David Andelman — have served as attorneys for the ailing Sumner Redstone.
A judge in Delaware ultimately will determine whether CBS can dilute the Redstones' power by issuing the dividend. The same judge, Andre G. Bouchard, also will be asked to rule on the legality of the Redstones' bylaw changes. On Thursday, Bouchard denied CBS' request to place a restraining order on the Redstone family.
The dispute began this year when Shari Redstone began pushing a merger between CBS and the weaker Viacom. CBS, led by Chief Executive Leslie Moonves, believes that buying Viacom would leave CBS saddled with struggling cable TV channels at a time when consumers are cutting the cable cord in favor of smaller pay-TV bundles. CBS was also uncomfortable with Shari Redstone's demand that her lieutenant, Viacom Chief Executive Bob Bakish, have a prominent role at the combined company.
---