Comcast bids $65 billion for Fox assets, challenging Disney's offer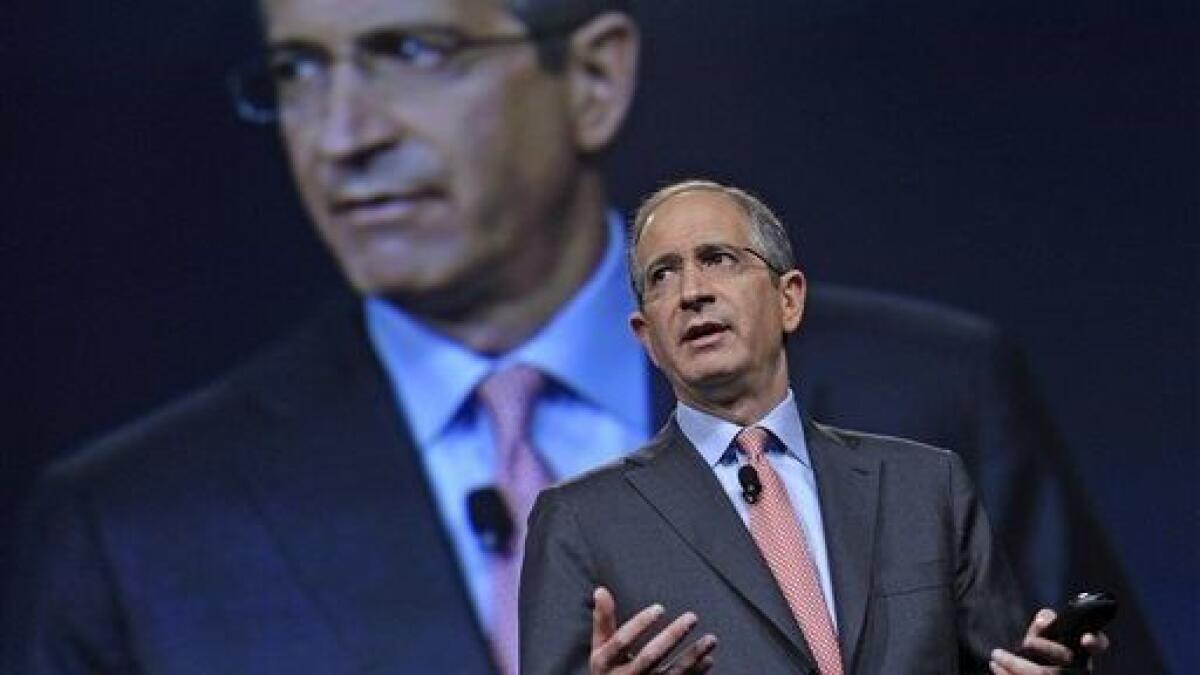 The Fox hunt is on.
Comcast Corp. late Wednesday offered $65 billion in cash for much of 21st Century Fox, a 19% premium over the December offer from Walt Disney Co., which Fox Chairman Rupert Murdoch had already accepted.
To further sweeten the all-cash deal, the nation's largest cable provider offered to pay at least $4 billion in breakup fees should Comcast fail to win regulatory approval for the deal — and to make Disney go away.
The offer sets the stage for a potential bidding war with Disney and its chief executive, Bob Iger, who views the combination with Fox as key to the Burbank company's growth.
Comcast's move was widely expected after a federal judge's decision Tuesday that AT&T Inc. could acquire Time Warner Inc. After a six-week trial, the judge determined that the AT&T-Time Warner merger did not violate antitrust laws, opening the door for Comcast to try again to buy the Fox assets.
Comcast Chief Executive Brian Roberts six months ago offered about $60 billion for Fox, but Murdoch rejected his proposal, citing concerns over regulatory issues and the lack of a breakup fee.
Roberts outlined his company's new offer in a letter to Fox's board members and addressed to Rupert Murdoch and his sons, Lachlan and James — the three top executives at Fox.
"We have long admired what the Murdoch family has built at 21st Century Fox. After our meetings last year, we came away convinced that the 21CF businesses to be sold are highly complementary to ours, and that our company would be the right strategic home for them," Roberts wrote in the letter.
The stakes are enormous. Comcast and Disney have long been the nation's two largest traditional entertainment companies, but they face new competitive threats. This month, streaming service Netflix, with a market capitalization of $165 billion, surpassed the value of Disney.
Both Iger and Roberts recognize that they will probably need extensive international operations and a huge pipeline of TV shows and movies to survive in the digital age. The Fox assets that are in play — including growing TV operations in India, Latin America and Europe — would allow either Disney or Comcast to instantly bulk up.
Our company would be the right strategic home.
— Brian Roberts, Comcast chairman and CEO
There is no love lost between Comcast and Disney. In 2004 the Disney board fended off a hostile takeover bid by Comcast. The cable giant also is battling Disney on a European front. Comcast has offered $31 billion to buy the London-based satellite TV service Sky, which Disney also wants because it has valuable sports rights and relationships with more than 22 million customers.
Fox, on the other hand, might welcome a bidding war between the media giants.
"Fox is in the catbird's seat," said Mary Ann Halford, a former Fox executive who is now a senior advisor with OC&C Strategy Consultants. "The question is how much money can they make? … It will be interesting to see what happens."
Comcast offered Fox $35 a share for the prolific movie and television studios, cable TV channels FX and National Geographic, regional sports networks and Fox's international portfolio, which includes the fast-growing Star television business in India, television channels in Latin America and Fox's 39% stake in Sky.
Fox late Wednesday confirmed that it had received the new Comcast offer and that the board "will carefully review and consider the Comcast proposal."
The New York company added that its merger agreement with Disney was still in effect and that it had not decided whether to cancel a scheduled July 10 shareholder meeting to approve the sale to Disney.
Nonetheless, Fox investors cheered the news. Fox shares hit an all-time high Wednesday, closing up $3.12, or 7.7%, to $43.66. That's a 75% increase from late October, just before news of the talks with Disney surfaced. Disney shares closed up $1.98, or 1.9%, to $106.31. Comcast shares, meanwhile, were virtually unchanged at $32.32.
Friends and colleagues of Roberts have said the tenacious executive was determined to make another run at the Fox assets — particularly if AT&T was allowed to buy Time Warner. The company waited for the judge's ruling in the AT&T-Time Warner case, but behind the scenes, Comcast executives had been working hard on the new bid and lining up financing.
Comcast noted that its deal does not require a vote of its shareholders. Comcast investors have been nervous about the company loading up on more debt, pushing Comcast stock down about 20% this year. But Roberts, through his family's holdings, controls 33% of Comcast's voting shares, giving the mogul an outsized voice in the company's affairs.
Through a series of acquisitions, Roberts and his father built Comcast into the nation's largest internet service provider and second-largest pay-TV provider, behind AT&T, which owns DirecTV. Comcast in early 2011 acquired NBCUniversal from General Electric Co.
That gave Comcast control of NBC, USA, Bravo, Syfy, CNBC, MSNBC, Universal Pictures and Universal Studios theme parks — along with channels it already owned, including E! and the Golf Channel. But the accelerated pace of cord-cutting and the rise of streaming as an alternative to cable TV — Comcast's traditional business — convinced Roberts that his company needed to become an even bigger player.
"The media landscape is changing very rapidly," NBCUniversal CEO Steve Burke said during a conference call with analysts Wednesday. "It's obviously difficult to precisely predict the future, but one thing we know for certain: Today there is more video being consumed across more platforms than ever before.… Adding Fox's assets will allow us to better compete."
Now, Murdoch and his board must decide whether Comcast's bid would have a shot at prevailing and whether the offer is indeed better than Disney's. Fox has scheduled a June 20 board meeting.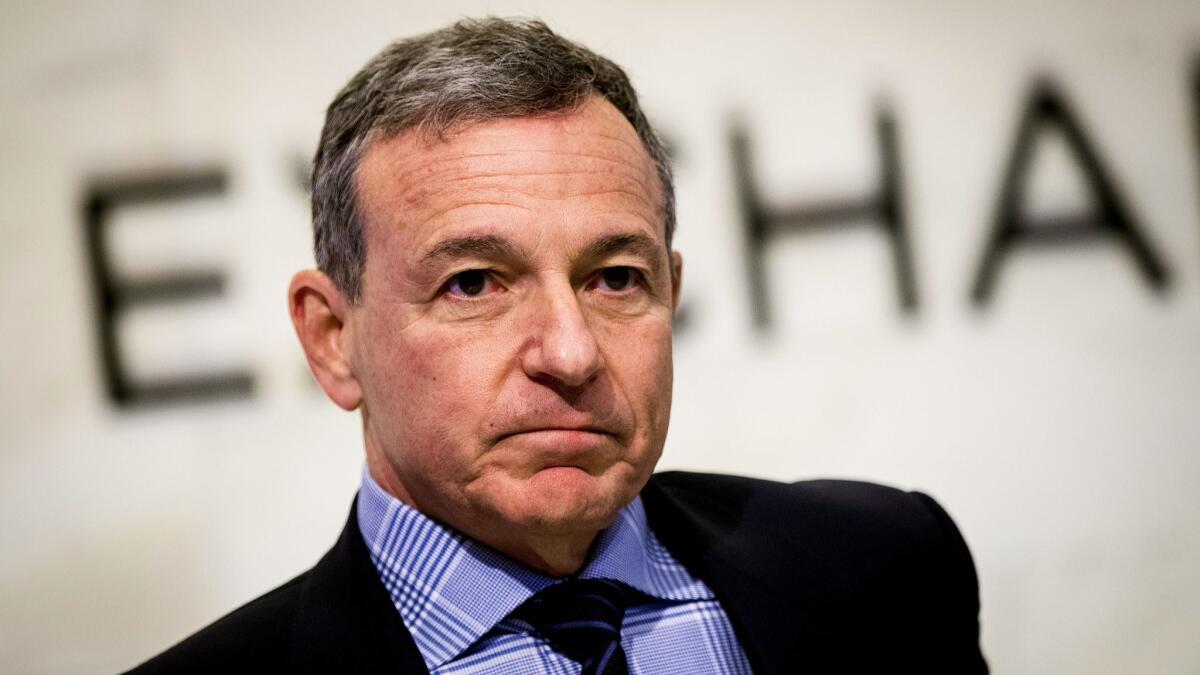 Should Fox decide to engage with Comcast, Disney would then have a five-day window to match or beat Comcast's offer, according to Disney's and Fox's regulatory filings. If Fox ultimately bypassed Disney in favor of a Comcast deal, then Fox would owe Disney a $1.5-billion breakup fee to walk away from the December agreement.
Comcast on Wednesday agreed to make that $1.5-billion payment to Disney, along with a $2.5-billion breakup fee should Comcast fail to close the deal. With $4 billion in breakup fees, Comcast wanted to demonstrate to the Murdochs and other Fox board members that it is very motivated to win the bidding war with Disney.
Murdoch initially opted for Disney's bid, in part, because it was an all-stock transaction that would turn his family into the largest individual shareholders of Disney, another company with a strong history and possibilities for growth.
Disney did not immediately comment on Comcast's higher bid.
"Bob's not done — not by a long shot," said Lloyd Greif, a Los Angeles investment banker who is not involved in the deal. "Because he's using Disney stock as currency, he doesn't have to beat or even match Comcast's bid to win."
---
UPDATES:
5:10 p.m.: This article was updated to include analysts' reaction to Comcast's Fox bid.
1:35 p.m.: This article was updated with a comment from Comcast.
This article was originally published at 1:20 p.m.
Inside the business of entertainment
The Wide Shot brings you news, analysis and insights on everything from streaming wars to production — and what it all means for the future.
You may occasionally receive promotional content from the Los Angeles Times.