DGA study says diversity among first-time TV directors is improving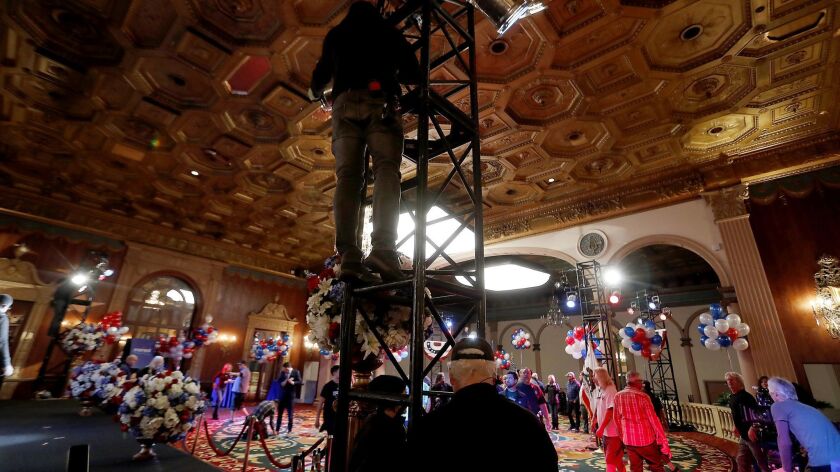 Diversity among first-time television directors saw key strides in the last nine seasons, with greater representation of women and people of color, according to a new study from the Directors Guild of America.
But the guild, which represents more than 16,000 members, cautioned that many first-time female and minority directors still face hurdles because of long-standing hiring practices in the TV industry.
The DGA said the study, released Thursday, focuses on first-time hiring of episodic TV directors between the 2009-10 and 2017-18 seasons. The study showed that 31% of first-time hires in the 2017-18 season were directors of color, up from 27% in the 2016-17 season and 12% in the 2009-10 season.
The study also found that 41% of first-time hires were women in the most recent season, an increase from 33% in the previous season and 11% in the 2009-10 season. Women of color accounted for 13% of first-time hires for the 2017-18 season, up from 9% in the previous season and just 2% in the 2009-10 season.
"The hiring improvements covered in this report show an industry that's headed in the right direction today, but also one with a long road ahead to keep up with the increasingly diverse world tomorrow," DGA President Thomas Schlamme said in a statement.
Despite the changes found in the report, the DGA said that diverse directors continue to face an uphill battle when it comes to landing first-time jobs on TV productions. The guild said this is because productions tend to favor individuals who are already affiliated with a series for these jobs, rather than fresh faces who are new to the show.
The study found that about 202 directors who had never before directed episodic television were hired by studios, networks and executive producers in the 2017-18 season. Of these 202 people, 58% were "series affiliated," meaning they were already connected with the series in the capacity as a writer, producer, actor or crew member.
Meanwhile, 35% were "career-track directors." That means they had prior directing experience, but they were unaffiliated with the series or their affiliation was the result of their previous directing experience.
"The practice acts as a bottleneck to the pipeline, limiting first breaks for diverse directors," the study said.
Schlamme said that for systemic change to occur, employers should give more first opportunities to diverse individuals.
"It's not just the right thing to do; it is vitally important to keep our industry growing, changing and innovating," he said.
---
Inside the business of entertainment
The Wide Shot brings you news, analysis and insights on everything from streaming wars to production — and what it all means for the future.
You may occasionally receive promotional content from the Los Angeles Times.