HBO channels, now controlled by AT&T, are yanked off Dish and Sling TV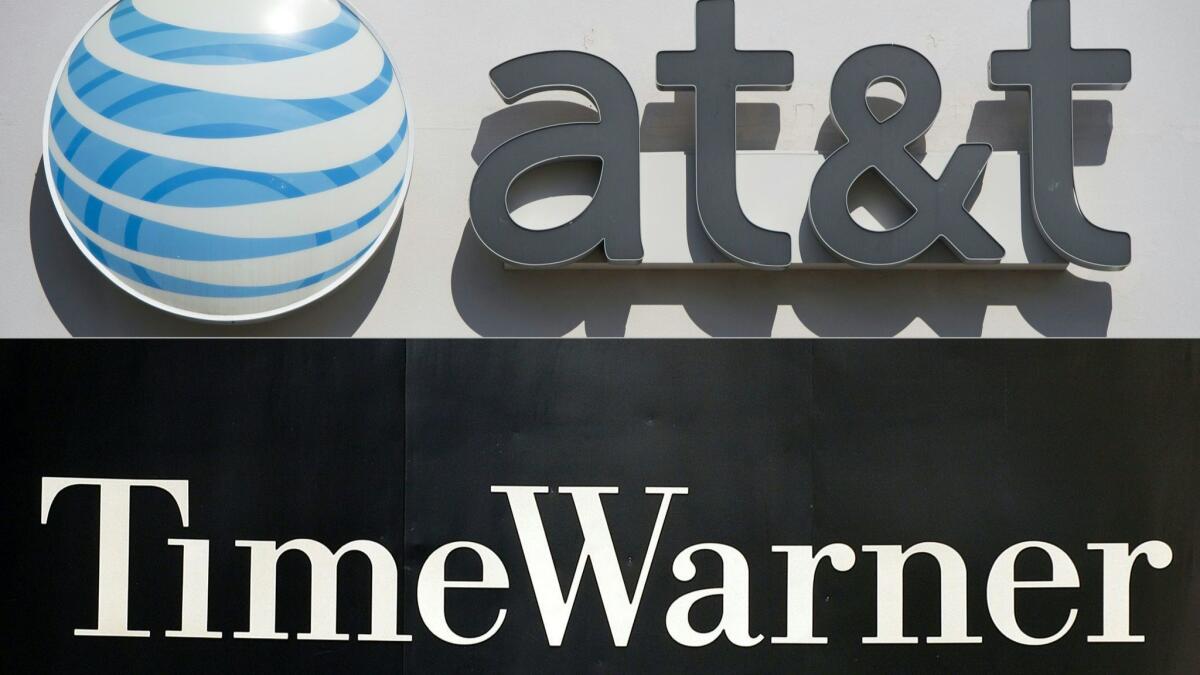 More than 2 million Dish Network customers nationwide have lost access to HBO and Cinemax in the latest escalation of hardball negotiations over carriage fees.
The dispute marks the first-ever blackout of HBO in its more than 40-year history, and comes less than five months after telecommunications giant AT&T Inc. gained control of the channels.
HBO, which boasts such premium programming as "Game of Thrones," "Silicon Valley" and "Last Week Tonight With John Oliver," has long maintained amicable relations with its distribution partners because it relies on them to help market its channels.
But now HBO has a new corporate owner — AT&T — which also owns Dish's biggest competitor, DirecTV. The dispute centers on how much Dish Network Corp. will pay to carry HBO and Cinemax. The blackout affects about 2.5 million of the 13 million Dish customers, including those who subscribe to Sling TV, and creates a public relations nightmare for AT&T.
The Dallas phone giant has spent more than a year battling the U.S. Justice Department over its $85-billion takeover of Time Warner, which includes HBO, CNN, Cartoon Network and Warner Bros. television and movie studio. In June, a federal district court judge approved the AT&T-Time Warner deal after a six-week trial, and AT&T quickly swallowed the media properties.
However, two months later, the Justice Department appealed the decision, and now AT&T is waiting to make its case to a higher court. The high-profile HBO dispute gives ammunition to the Justice Department as it attempts to persuade an appeals court that the merger should be unwound.
The government argued that the AT&T-Time Warner merger — which President Trump also opposed — would lead to higher prices for consumers. CNN has become one of Trump's most vocal critics. During the trial, Dish executives testified against AT&T.
"This behavior, unfortunately, is consistent with what the Department of Justice predicted would result from the merger," a Justice Department spokesman said Thursday. "We are hopeful the court of appeals will correct the errors of the district court."
The fracas is the latest in a wave of programming blackouts as cable and satellite TV providers grapple with growing competition from streaming services. There have been 99 programming blackouts so far this year. Last year saw 213 programming blackouts, up from 8 in 2010, according to the American Television Alliance.
Englewood, Colo.-based Dish has a reputation in the television industry for being difficult in contract negotiations. Millions of Dish Network customers lost their CBS signal for three days last Thanksgiving. Univision channels have been off the Dish service since the end of June.
Dish blamed the HBO blackout on AT&T's takeover of HBO and other Time Warner properties. HBO, meanwhile, accused Dish of offering unreasonable proposals, saying that such antics have become a "negotiating tactic" for the satellite TV provider as it tries to shave costs.
"They didn't want to engage. It was not a serious negotiation," Simon Sutton, HBO's president and chief revenue officer, said in an interview.
AT&T's acquisition of Time Warner transformed the phone company into one of the world's largest entertainment firms, with huge clout in the marketplace. Complicating the picture is that AT&T also owns DirecTV, which is Dish's largest competitor. For many of Dish's customers, particularly those in rural areas, the alternative would be to sign up for DirecTV if they wanted to drop Dish.
DirecTV and Dish both have been struggling to hold on to customers as consumers have more choices.
Dish contends that AT&T is trying to weaken competition as it prepares to roll out a WarnerMedia streaming service, which includes HBO, early next year. HBO also has a stand-alone streaming service, HBO Now. Dish said AT&T is demanding that Dish pay for a guaranteed number of subscribers "regardless of how many consumers actually want to subscribe to HBO." Premium channels routinely offer bulk rates because the practice gives pay-TV distributors an incentive to heavily market those channels.
AT&T's acquisition of Time Warner properties "has allowed the giant conglomerate to relentlessly exert power and influence over competing pay-TV providers," Dish said in a statement.
Fueling the dispute is AT&T's practice of offering HBO for free to customers of its various platforms, including cellphone service. At the same time, AT&T is demanding that longtime distribution partners pay steep fees to carry HBO.
"We think that is fundamentally unfair — and anti-competitive," said Andrew LeCuyer, Dish's senior vice president of programming. "They are giving HBO away for free — and yet they want Dish and other providers to finance those giveaways…. AT&T doesn't have an incentive anymore to make deals with other distributors."
HBO, for its part, lamented the situation and said Dish increasingly uses blackouts as a negotiation tactic, noting that Dish has the highest percentage of blackouts among major pay-TV providers.
"During our 40-plus years of operation, HBO has always been able to reach agreement with our valued distributors and our services have never been taken down or made unavailable to subscribers due to an inability to conclude a deal," HBO said in a statement. "Unfortunately, Dish is making it extremely difficult, responding to our good-faith attempts with unreasonable terms."
HBO's Sutton said the network was offering Dish "better terms" than the just-expired pact, which was struck in 2015. "We offered that they pay us less going forward than what they had been paying under their past deal," Sutton said.
Dish's LeCuyer disputed the claim that Dish was being difficult.
"We have every incentive to get a deal," he said. "It's not a good experience for our customers when content is taken away. We hope they will come back to the bargaining table. But it takes two willing partners to get a deal."
Twitter: @MegJamesLAT
---
UPDATES:
4:50 p.m.: This article was updated with commentary from the U.S. Justice Department and a consumer advocate.
10:45 a.m.: This article was updated with a detail about premium channels offering bulk rates to pay-TV providers.
This article was originally published at 9:40 a.m.
Inside the business of entertainment
The Wide Shot brings you news, analysis and insights on everything from streaming wars to production — and what it all means for the future.
You may occasionally receive promotional content from the Los Angeles Times.