Fox gets British approval to buy Sky if it sells Sky News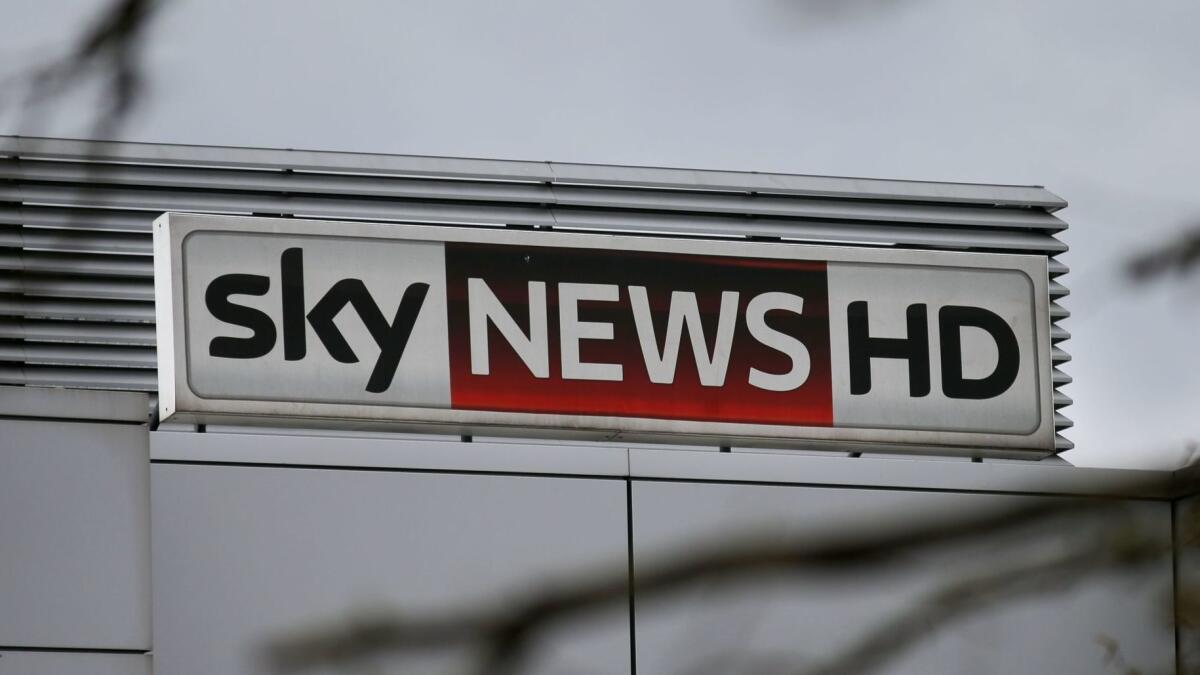 Bloomberg
The United Kingdom plans to approve 21st Century Fox Inc.'s proposed $15.6-billion takeover of Sky, a crucial victory for Rupert Murdoch as he battles Comcast Corp. for control of Britain's largest pay-TV company.
Fox's bid for Sky can go ahead, provided the U.S. media company sells Sky News, Culture Secretary Matt Hancock said in Parliament on Tuesday.
The decision is a boost for Murdoch's second attempt to buy Sky, now a key part of a transcontinental contest for scale between Walt Disney Co. and Comcast. The UK approval allows Fox to raise its bid for the 61% of Sky it doesn't already own to fend off a rival offer from Comcast, which is 16% higher. Murdoch plans to sell Sky to Disney as part of a $52-billion sale of most of Fox. Comcast is also trying to buy that swath of Fox.
Hancock said that he agreed with the Competition & Markets Authority that divesting Sky News to Disney, as proposed by Fox, or to another suitable buyer with a deal that would see the operations funded for at least 10 years "is likely to be the most proportionate and effective remedy for the public interest concerns that have been identified."
Hancock confirmed he intends to allow Comcast's bid for Sky after saying last month that it doesn't trigger public-interest concerns that would meet the threshold for government intervention. Fox's pursuit has been held up over worries that it would give Murdoch, who also owns UK newspapers, too much influence over British media.
In a provisional ruling in January, UK regulators said the Fox-Sky deal should be blocked. Fox has since offered remedies to address those concerns, such as offering to preserve the editorial independence of Sky News or selling the channel to Disney. Hancock on Tuesday announced a 15-day consultation on the divestment of Sky News.
Hancock told Parliament that if a divestment of Sky News can't be agreed upon, the only effective remedy would be to block the merger of Fox and Sky altogether.
Sky shares have been trading above both bids since Comcast made its offer as investors anticipate a renewed push with a higher price from one or both suitors.
Fox welcomed Hancock's announcement Tuesday and said it has already submitted proposed undertakings to achieve a sale of Sky News to Disney
"We now look forward to engaging with the Department for Culture, Media and Sport and we are confident that we will reach a final decision clearing our transaction," the company said in a statement.
Fox agreed in December to sell its film and TV studios, cable channels including FX and National Geographic and other assets to Disney in an all-stock deal. In what has become a global game of mergers-and-acquisitions chess among the media giants, on May 23, Comcast confirmed its desire to outbid Disney for the Fox operations.
Mayes writes for Bloomberg.
Inside the business of entertainment
The Wide Shot brings you news, analysis and insights on everything from streaming wars to production — and what it all means for the future.
You may occasionally receive promotional content from the Los Angeles Times.