WarnerMedia's handling of Kevin Tsujihara scandal under the microscope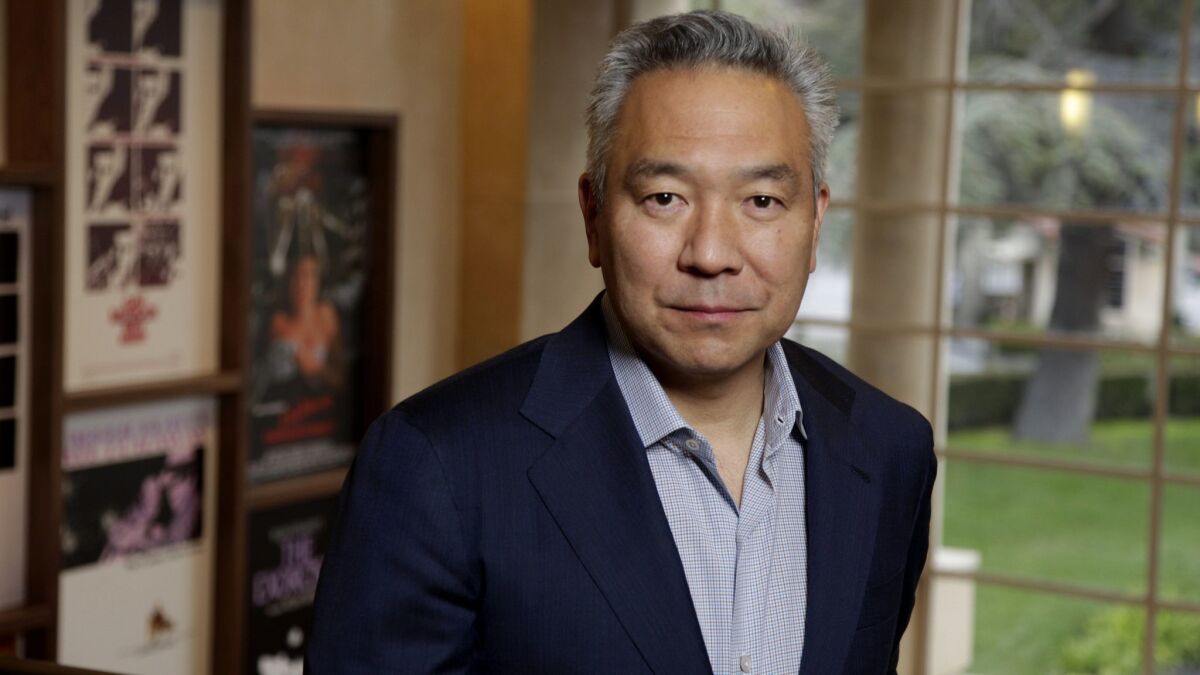 WarnerMedia's handling of the sex scandal involving the head of its Warner Bros. studio, Kevin Tsujihara, is raising fresh questions about how much the company knew of his alleged extramarital affair with an aspiring actress — and whether she was given small movie roles to keep quiet.
Tsujihara, 54, has managed Hollywood's largest film and television studio, Warner Bros., for more than five years.
But now his future is in doubt after the Hollywood Reporter trade magazine published text messages allegedly between Tsujihara and a young British actress, Charlotte Kirk. The messages revealed that several years ago Kirk agitated for movie roles following an alleged sexual dalliance with the studio boss, according to the report.
The scandal represents the first major crisis for WarnerMedia since AT&T acquired the company last summer for $85 billion. The salacious allegations — including an apparent expectation by the actress that having sex with the studio chief would advance her career — came just two days after Tsujihara was promoted into an expansive new role, which gives him oversight of children's programming. WarnerMedia said it is investigating the matter.
"If these text messages are authentic, then it looks like extortion," said Debra Katz, a prominent Washington attorney who handles sexual harassment cases. "This is a corporate governance issue, and it looks like an abuse of power. It will be problematic for WarnerMedia to keep him."
RELATED: Warner Bros. CEO entangled in scandal involving an actress, report alleges »
The allegations dredge up Hollywood's decades-old reputation for allowing powerful men to prey on young women seeking fame and fortune in films. Kirk is not alleging that Tsujihara did anything improper. At the time of the incident, Kirk was friendly with two movie producers who were angling for a $450 million film financing deal, which they ultimately secured from Warner Bros.
Kirk landed small roles in two Warner Bros. films, including "Ocean's 8," a picture that generated nearly $300 million in worldwide ticket sales. She is currently working on an independent film project, portraying Nicole Brown Simpson, the slain ex-wife of O.J. Simpson, according to her IMDB profile page.
WarnerMedia declined to comment Thursday. The company previously said that it had looked into rumors surrounding Tsujihara and the actress. Two people familiar with the situation, who were not authorized to comment, said the company investigated the incident on two previous occasions and found no evidence of misconduct. WarnerMedia said Wednesday that it was investigating "new allegations," suggesting that it only became aware of the text messages this week.
The timing was awkward for WarnerMedia Chief Executive John Stankey. The longtime AT&T executive had earlier this week named Tsujihara as one of his four top lieutenants, charged with helping shape the company's future as it scrambles to compete with Netflix, Walt Disney Co. and Amazon.com.
Hollywood is still reeling from other high-profile scandals. Six months ago, CBS Corp. Chairman and Chief Executive Leslie Moonves was forced to resign following allegations that he forced himself on women in workplace settings, including actresses who desired roles in CBS programs. The broadcasting company now is defending its decision to withhold Moonves' proposed $120-million severance package. (Moonves denies that he engaged in any inappropriate conduct.)
People familiar with Tsujihara's situation say his case is far different from that of Moonves. These people, who were not authorized to comment, noted that Tsujihara has not been accused of harassment or sexual misconduct but appeared to exhibit poor judgment by engaging in an extramarital affair with a then-21-year-old actress.
Tsujihara was not available for comment. His attorney, Bert H. Deixler, said this week: "Mr. Tsujihara had no direct role in the hiring of this actress." On Thursday, he declined to respond further, telling The Times in an email: "It is not appropriate to answer your questions at this time."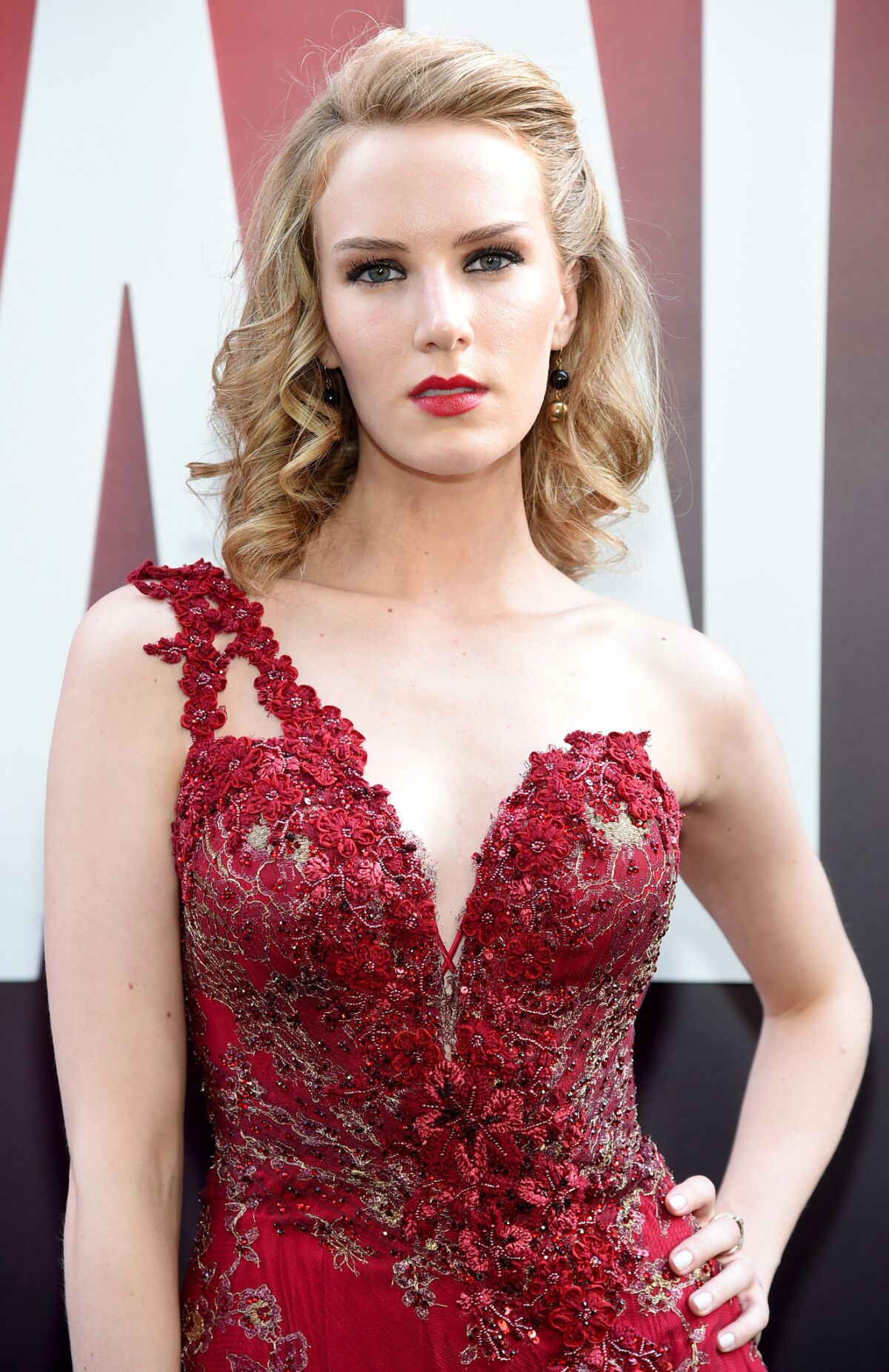 Kirk was introduced to Tsujihara by James Packer, an Australian billionaire and Hollywood producer. According to the Hollywood Reporter, Packer sent Kirk a text message in September 2013 saying: "I have an opportunity of a lifetime for u…. Come to [the Hotel] Bel Air now." He then promised to introduce her to "the most important man u can meet."
That person was Tsujihara, who earlier that year was named chief executive of Warner Bros. and would soon become the studio's chairman.
Kirk went to the hotel, and later texted Packer about the experience, according to the Hollywood Reporter. "His [sic] not very nice! Very pushy!! He just wants to [have sex] nothing else."
At that time, Packer and his then producing partner, Brett Ratner, were stitching up a $450-million film financing deal with Warner Bros., which provided Ratner and Packer with stakes in several movies, including the Oscar-nominated "Dunkirk" and the blockbuster "Wonder Woman."
The text messages suggested that Kirk was later frustrated that she had not landed bigger roles. She texted Packer, saying she felt that she had been "used as the icing on the cake for your finance deal with Warner Bros." She added: "It's gross what you all did to me."
The communications spanned for more than two years. In one text message, Tsujihara appeared to push back, saying: "I just need to be careful." The producers tried to mollify Kirk.
In September 2015, Ratner sent Kirk a message telling her that Tsujihara "cannot get you jobs or auditions. … Stop asking. … If you are going to be [having sex with] someone for a part, it should be a director or a producer."
Last year, Warner Bros. declined to renew its deal with Ratner's financing company after The Times reported that six women had accused Ratner of acts of sexual misconduct. Ratner denied the claims.
Rumors about an inappropriate relationship between Tsujihara and Kirk have floated since late 2017, following the Harvey Weinstein scandal that galvanized the #MeToo movement. Last September, about four months after Stankey took over WarnerMedia, he (and several media organizations) received an anonymous email describing an actress with the initials "CK" who received roles in Warner Bros. movies in exchange for her silence about the sexual behavior of a "senior level executive at Warner Bros."
Knowledgeable people said Stankey ordered the second investigation by the L.A. law firm Munger, Tolles & Olson into the matter. At that time, Kirk's representative said she "emphatically denies any involvement with Kevin Tsujihara." On Wednesday, Kirk's representative said: "Charlotte Kirk emphatically denies any inappropriate behavior on the part of Brett Ratner, James Packer, and Kevin Tsujihara, and she has no claims against any of them. … Mr. Tsujihara never promised Ms. Kirk anything."
Legal experts said WarnerMedia will face a host of legal and ethical issues if it allows Tsujihara to continue as head of the legendary Burbank studio.
"It's not enough for him to say: 'I didn't get her the role,'" Katz said. "They are parsing their words carefully to say he didn't directly try to get her a role. And he's not the only one on the hook here."
Stankey could not be reached for comment.
Woodland Hills-based attorney Lisa Bloom said a California law, called "Sexual Favoritism Harassment and Discrimination," forbids bosses from having sexual relationships with a subordinate, even if it is consensual. Such a situation would open the door for other co-workers to sue, alleging that they are being disadvantaged because they are not having sex with the boss.
In the case of Tsujihara, for example, another actress might claim she was denied a part that went to Kirk because she was not sleeping with Tsujihara.
"Even if it was a consensual relationship, it certainly was inappropriate for a studio head working to get parts for an actress because he's having a sexual relationship with her, even if she's a willing participant," Bloom said. "There is a real unfairness to other women trying to get parts based on merit."
Times staff writers Stacy Perman and Ryan Faughnder contributed to this report.
Twitter: @MegJamesLAT
---
Inside the business of entertainment
The Wide Shot brings you news, analysis and insights on everything from streaming wars to production — and what it all means for the future.
You may occasionally receive promotional content from the Los Angeles Times.