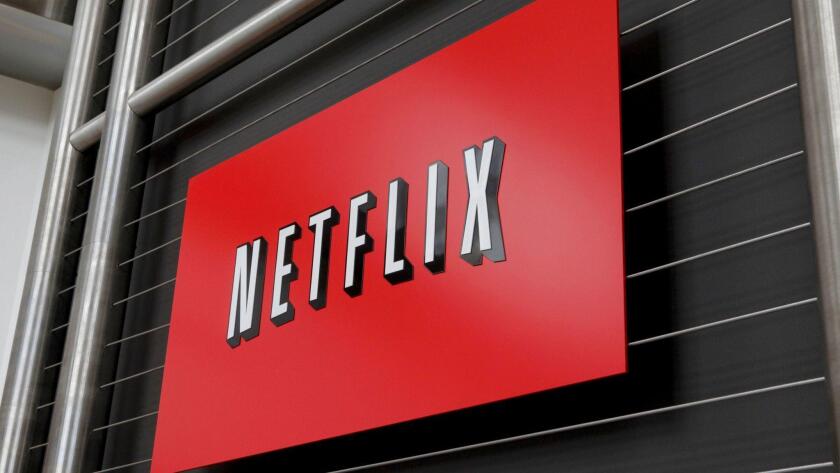 Netflix said Monday that its chief financial officer, David Wells, is planning to step down after an eight-year period in which he oversaw billions of dollars of spending to transform the streaming entertainment company into a Hollywood powerhouse.
Wells, 47, joined Netflix in 2004 and has served as CFO since 2010. He intends to stay with the company until his successor takes the role to ensure a smooth transition, Netflix said in its announcement. His announced departure didn't appear to overly spook Netflix investors, though the stock closed down 1.3% for the day to $341.31.
Wells said that he discussed his transition with Chief Executive Reed Hastings.
"We agreed that with Netflix's strong financial position and exciting growth plans, this is the right time for us to help identify the next financial leader for the company," Wells said in a statement on Monday. "Personally, I intend my next chapter to focus more on philanthropy and I like big challenges but I'm not sure yet what that looks like."
During his tenure, Wells led Netflix on a spending spree that saw the company borrow billions of dollars to fuel its aggressive growth strategy into original content. As a result, Netflix saw its worldwide subscriber base climb steadily, but it also generated concerns among investors about its rapid cash burn.
Netflix has stated that borrowing remains an attractive option as long as interest rates remain attractive.
Wall Street has largely been forgiving of Netflix's big spending. Shares of the Los Gatos, Calif., company broke the $400 mark for the first time this year. But the stock has since retreated, especially following last quarter's subscriber miss, in which the company fell short of new customer estimates by about 1 million.
Netflix also faces growing competition from the Walt Disney Co.'s upcoming streaming service, which is expected to launch next year, as well as a rejuvenated Amazon Prime Video, which is ramping up production on new series.
"David has been a valuable partner to Netflix and to me," Hastings said in a statement on Monday.
"He skillfully managed our finances during a phase of dramatic growth that has allowed us to create and bring amazing entertainment to our members all over the world while also delivering outstanding returns to our investors."
As Netflix surges, original content is the new black. But licensed shows still take the crown »
---
UPDATES:
10:13 a.m.: This article was updated with additional details about Netflix's growth strategy.
This article was originally published at 6:50 a.m.
---