Super Bowl LII will be a test for the NFL's season of discontent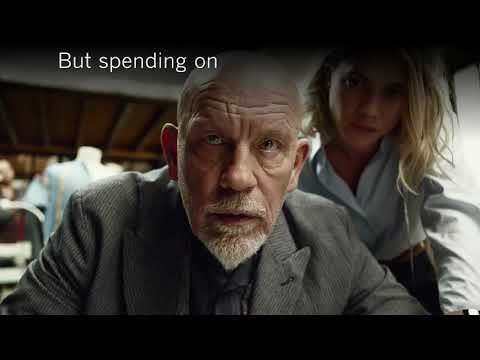 Spending on Super Bowl ads has surged 35% in the last decade while ratings for the regular season are down for the second consecutive year.
When Super Bowl LII kicks off Sunday with the New England Patriots facing the Philadelphia Eagles, there will be more on the line than the Vince Lombardi Trophy for the winner.
A season of turmoil and changing viewer habits has chipped away at what has long been the most durable TV franchise. As the league's marquee event, the Super Bowl has always been bigger than football, drawing non-fans who are partying with friends and watching the big-budget, celebrity-studded commercials priced at $5 million per 30 seconds that will be teased online and presented to an audience of more than 100 million viewers. Spending on Super Bowl ads has surged 35% in the last decade.
But this year the Super Bowl will be a test of whether the nearly 10% decline in viewership during the regular season — the second consecutive ratings drop — is a blip or marks a true turning point in the public's attitude toward pro football. The league has confronted myriad challenges, including fan anger toward the players protesting police brutality by kneeling during the national anthem, injuries and the long-term effects of concussions, as well as lengthy games in an age when young viewers prefer sports highlights on their phones.
"There was some expectation after last season's ratings drop that this season they would stabilize," said Jason Maltby, president and co-executive director of national broadcast for the media services firm Mindshare. "They didn't, obviously. I think there is no primary cause. It's a lot of different causes and it's definitely concerning to the NFL and their broadcast partners...It's beginning to feel like a cultural shift."
The audience shortfall took a toll on TV ad revenue, as spending on the NFL was down 1.2% to $2.42 billion during the regular season, according to Standard Media Index data.
The mammoth Super Bowl audience has declined slightly in the last two games, which is not terribly meaningful for an event that delivered more than 111 million viewers. A drop of 6% or more, however, "starts ringing bells," Maltby said, because it would indicate some of the casual viewers who have made past Super Bowls huge are fleeing too.
Adam Schwartz, director of national broadcast for Horizon Media, which bought time for several advertisers in the game, also believes this year's event will be a moment of truth for the public's perception of the NFL. He expects the audience level for Super Bowl LII to drop around 5% from last year. He cites the continued fragmentation in the TV landscape, where more viewers are getting their entertainment online, and perhaps some fatigue with the Patriots, who are playing for the third time in the past four years. But a double-digit audience decline would be a sign that the NFL's problems go deeper than the disgruntled fan.
"That would certainly scare me," Schwartz said. "That would tell you that people are done with the NFL. This is 'The Game.' It's a national holiday. If you're seeing a drastic decline there, that's going to be telling."
Any nervousness about the NFL did not show up in the strong market for Super Bowl ads. NBC's telecast is nearly sold out, with a handful of commercials available as of late last week. The game is the center of an advertising bonanza for the network, which says it will take in $500 million in revenue for programming for the entire day, from pre-game festivities to a special post-game episode of its hottest prime-time program, "This Is Us." That figure equals the amount that Fox took in last year when it carried Super Bowl LI.
Advertisers are still lining up because ratings for the game have been resilient, especially compared with the rest of the TV business.
Ten years ago, in the pre-streaming era of TV, the most-watched entertainment program was Fox's "American Idol," with 29 million viewers. This season, the top prime-time entertainment show is CBS' "The Big Bang Theory," with 19.1 million viewers — 10 million fewer viewers — as the TV audience spends more time watching shows online or on demand.
Over that same period, the audience for the Super Bowl has grown from 93.2 million in 2007 to 111.3 million in 2016. Last year's telecast on Fox was down less than 3% from the all-time high in 2015, when 114.4 million viewers watched on NBC.
While a big decline in the Super Bowl audience this year would be a bad sign for the NFL, the game will still be the largest platform for advertisers by far. ABC's telecast of the Oscars is typically the second most-watched event of the year. The 2017 ceremony averaged 32.9 million viewers last year, close to its all-time low.
"Even if the game loses 10% of its audience, everything else pales in comparison," Maltby said. "The relative gap between the Super Bowl and anything else is humongous, and because the Super Bowl has been stable or growing in recent years that gap widened while everything else fell off."
Added Schwartz: "It's still regarded in the ad community as the gold standard to get your word out."
Not only is the audience for the Super Bowl massive, but a significant portion shows up to watch the commercials in an age when viewers are otherwise avoiding them. Social media, where ads are teased and previewed before the game and then shared afterward, have enhanced the value of a Super Bowl buy.
"It really isn't about the commercial per se but more of an experience," said David Angelo, chairman of the El Segundo-based ad agency David & Goliath. "It's an experience that starts prior to the Super Bowl, continues the day of and then a few weeks after. It's like telling a great story. So you can get people engaged. We believe there is a great value in that."
Angelo's client Kia Motors enjoyed the prolonged effect of a Super Bowl last year when its commercial for the hybrid vehicle Niro, depicting actress Melissa McCarthy in a series of spectacular stunts as an eco-warrior, became the second-most-watched game ad on YouTube, with 26 million views. The spot also drove up first-quarter sales of the vehicle.
This year, Kia returns to the game for the ninth straight year with a spot for its Stinger sports sedan featuring Brazilian racing driver Emerson Fittipaldi competing against a mystery celebrity.
Other repeat advertisers say they have also seen a boost in business after running ads in the game. Tel Aviv-based web development company Wix saw its first-quarter financial performance improve in the three years it ran Super Bowl commercials, according to Chief Marketing Officer Omer Shai.
Wix, which last year offered action-packed spots with Gal Gadot on the cusp of her "Wonder Woman" movie stardom, is sitting out Super Bowl LII because the company decided to allocate its ad budget to online ads and social media efforts this year. But Shai said he would not hesitate to advertise in the game in the future.
"We are thrilled with the success we saw," Shai said. "We might be a part of it next year or a year later. It will still have more than 100 million people watching and be the conversation of every talk show the next day."
Conversation is a key part of the Super Bowl ad game, even if it means stirring controversy. Last year, Pennsylvania-based building supply company 84 Lumber rose out of relative obscurity with its series of commercials depicting a migrant family crossing into the U.S. — a response to President Trump's stated goal of building a border wall and having Mexico pay for it. Fox rejected the final spot's pro-immigration message, and the company had to run it online. Networks that carry the Super Bowl are vigilant about keeping advocacy messages out of the game.
But pro-social messages are already popping up in ads that have been released for Super Bowl LII. Anheuser-Busch InBev's Stella Artois brand is partnering with Matt Damon to promote the actor's Water.org, a charity seeking to provide access to clean drinking water. The company's Budweiser brand is also touting its effort to bring drinking water to areas hit by hurricanes in Florida, Texas and Puerto Rico.
Sandy Henry, associate professor at Drake University's School of Journalism and Mass Communication, said viewers can expect some advertisers to weigh in this year with spots that address the Time's Up movement, which is aimed at ending sexual harassment, assault and abuse.
"I will be shocked if we don't see any," Henry said. "Even last year with the Super Bowl after the inauguration there were several ads that were focused on women and their ability to achieve, with Donald Trump coming into office and people understanding his harassment issues coming to light before the election."
Henry believes the commercials serve as a pop culture and societal beacon that transcends sports. She is curious to see if there will be a greater representation of women in the commercials, as the media industry goes through a self-examination over diversity issues. Viewers should not expect to see depictions of bikini-clad spokeswomen featured in Super Bowls past, she said.
"I think that would be a horrific mistake," Henry said.
Twitter: @SteveBattaglio
Inside the business of entertainment
The Wide Shot brings you news, analysis and insights on everything from streaming wars to production — and what it all means for the future.
You may occasionally receive promotional content from the Los Angeles Times.