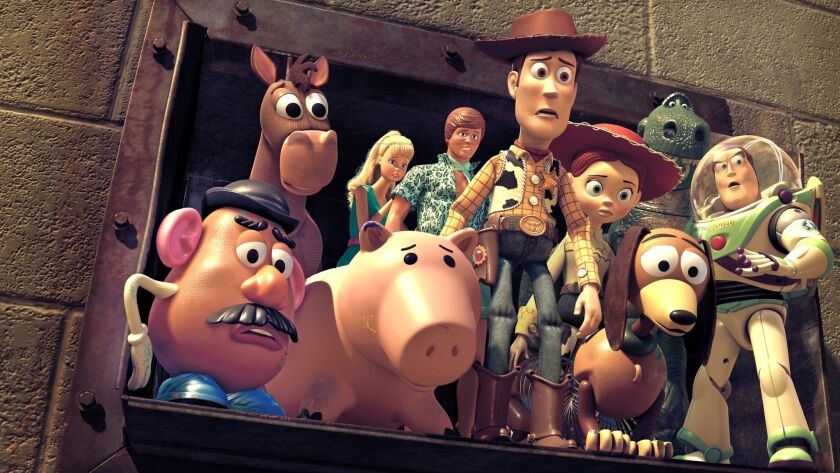 Don't expect Buzz Lightyear, Elsa or Toothless the dragon to go on strike next week.
As Hollywood makes contingency plans for the possibility of another writers' walkout, the major animation studios — including Walt Disney Animation, Pixar Animation and DreamWorks Animation — have little reason to sweat. Same goes for cartoon-heavy cable programmers like Nickelodeon.
That's because scribes for those studios are not subject to the Writers Guild of America contracts that govern other movies and television shows. Instead, most animated film and TV writing falls within the reach of the Animation Guild, which is part of the International Alliance of Theatrical Stage Employees, which is not threatening to hit the picket lines. And some studios, such as Disney-owned Pixar, aren't signatories to any union.
That means the animation companies won't be hard-hit like their live-action counterparts if the major studios and the WGA fail to reach a last-minute compromise to avert a strike.
As with virtually all things labor-related, there's a historical explanation for this quirk of the entertainment business.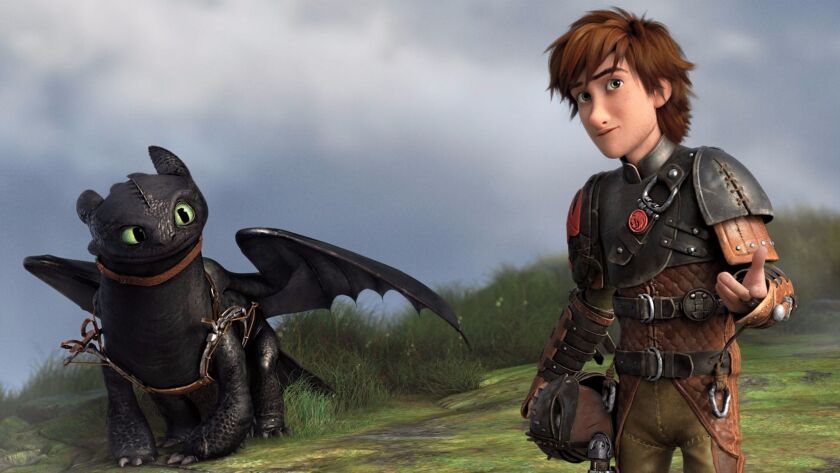 When the screen cartoonists' guild formed in the late 1930s, animated shows weren't scripted and instead were drawn out on storyboards. Because that was considered part of the animation process itself, the writers were placed under the jurisdiction of the cartoonists' guild, said Tom Sito, a USC film professor and former president of the Animation Guild, IATSE Local 839. That dynamic has more or less continued to this day, even though today's cartoons involve plenty of scripting.
At the time, the labor groups representing writers didn't think they were missing out on much, especially before animated blockbusters ruled the box office and cartoons like "The Simpsons" and "Family Guy" powered prime-time ratings.
"The WGA didn't much care about this stuff until these shows and movies started to make significant money," Sito told The Times.
Naturally, there are exceptions and gray areas. In 1998, for example, a handful of Fox prime-time animated shows, including "The Simpsons," "Futurama" and "King of the Hill," signed on with the WGA in a move to better compensate their writers. Yet shows on rival networks, including Viacom's Nickelodeon and Time Warner's Cartoon Network, remained outside the guild's reach.
In another wrinkle, many animation writers are members of both the WGA and IATSE, an issue that caused union infighting during the last work stoppage that started in 2007. People with dual membership were seen by the WGA as crossing the picket line if they continued to work on animated features. But IATSE, which has a history of frosty relations with the writers' union, threatened legal action if the rival guild tried to block its members from working on such movies.
---