California reaches $26-million settlement with Comcast over electronic waste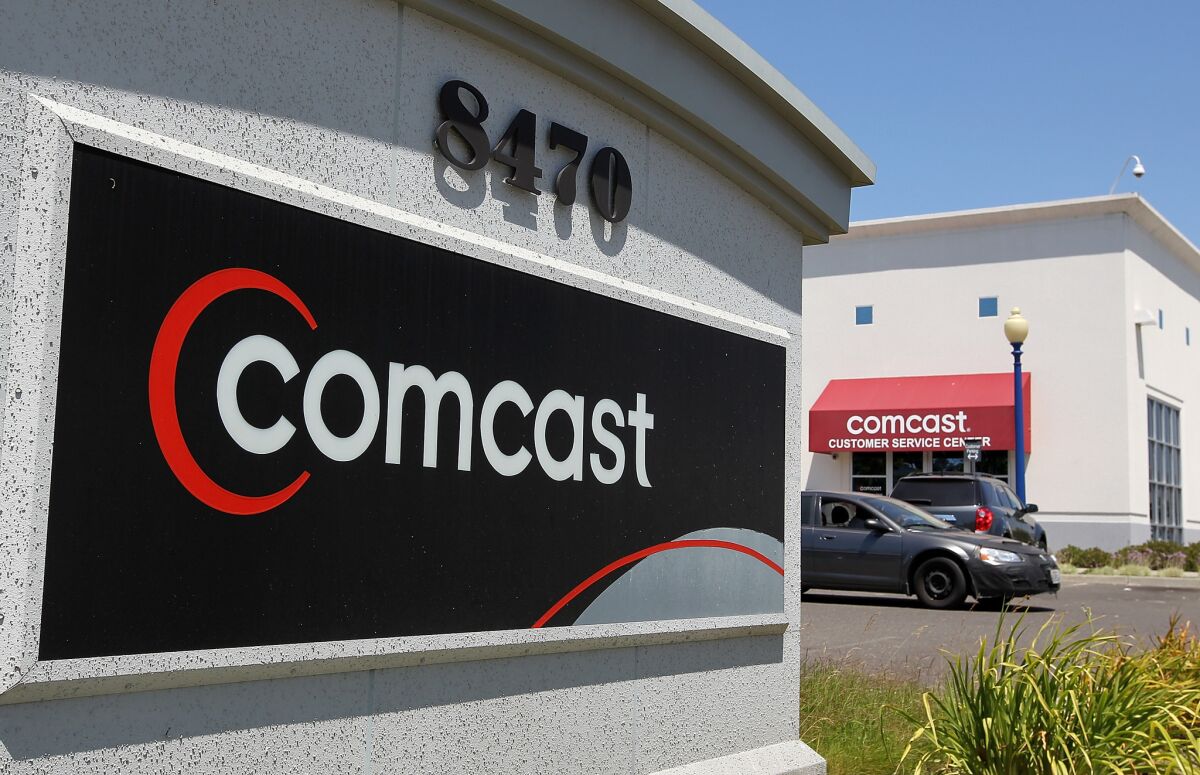 Cable television giant Comcast Corp. has agreed to pay the state of California $25.95 million to resolve allegations that the company unlawfully disposed of electronics, including remote controls, modems, splitters and routers.
California Atty. Gen. Kamala D. Harris and Alameda County Dist. Atty. Nancy E. O'Malley on Tuesday announced the settlement with Comcast. The company, based in Philadelphia, had been "careless" in disposing materials that are considered hazardous waste, Harris said in a statement.
"This agreement holds Comcast accountable for breaking the law and puts strict measures in place to prevent them from putting Californians and our environment at risk in the future," Harris said.
Stunning photos, celebrity homes: Get the free weekly Hot Property newsletter >>
The state's investigation showed that, since 2005, Comcast warehouse and dispatch workers in Northern California had unlawfully disposed of electronic equipment by sending it to local landfills.
The investigation began four years ago.
The probe also found that Comcast had not taken proper steps to shield private information about customers when it destroyed some subscriber records.
Harris' and O'Malley's offices reached a $23.8-million settlement with AT&T over similar hazardous waste disposal violations last year. The state also has settled hazardous waste claims in recent years with Safeway, Target, CVS, Walgreens and others.
A judge must approve the settlement with Comcast before it becomes final.
"We're pleased to bring this matter from 2012 to a close and remain committed to the highest standards of environmental compliance," Comcast spokesman Bryan Byrd said in a statement.
"We have devoted considerable time and resources toward our environmental compliance and have taken a number of steps to improve our practices," Byrd said.
Twitter: @MegJamesLAT