A fee to be the first to exit a plane? Many fliers are willing to pay it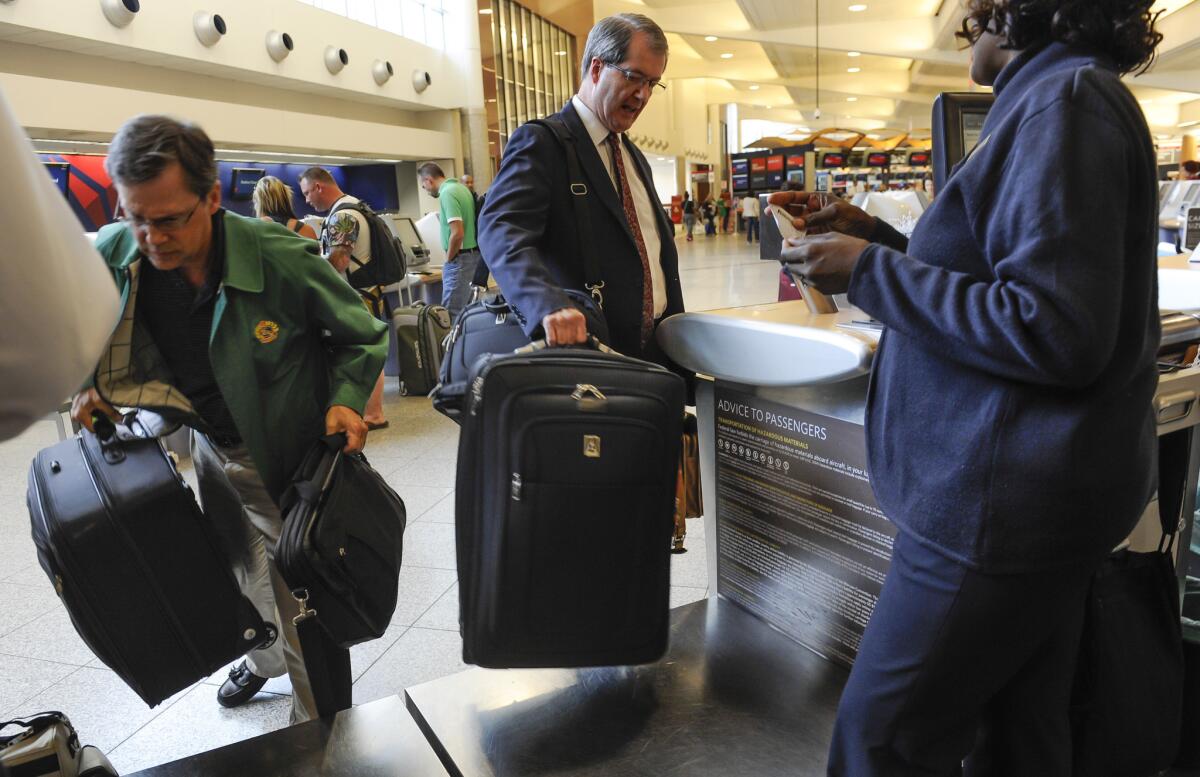 Charges for checked bags, entertainment, food and seats with extra legroom among other extras generated $38.1 billion for the world's airlines in 2014, a 21% increase from the previous year, according to a report from IdeaWorks, a Wisconsin-based airline consulting firm.
But you can expect such revenue to continue to soar as airlines consider adopting even more fees.
How about a fee that ensures your bag is delivered at the baggage carousel before all the others?
Or a charge to let you be the first to exit your plane?
How about a charge to put a radio frequency identification tag on your luggage so you can track its location in real time from your smartphone?
These were among the extras that at least 60% of travelers said they were willing to pay for, according to survey of 2,339 business and leisure travelers by Flightview, a Boston-based flight information firm. An even higher rate of millennials, 75%, said they were willing to pay such fees.
Among other fees travelers would be willing to pay, according to the survey, were flight status alerts that are automatically sent to family, employers, hotels and others; a smartphone app to let you pre-order food and drinks at airport eateries; in-seat charging stations for mobile devices; and a rental car service to pick you up at the terminal curb.
Some airlines already offer a few of these services, and others may be ready to adopt them in the future, said Flightview spokeswoman Katherine Wellman.
"We just wanted to pass along to airlines what people really want," she said of the survey.
To read more about travel, tourism and the airline industry, follow me on Twitter at @hugomartin.