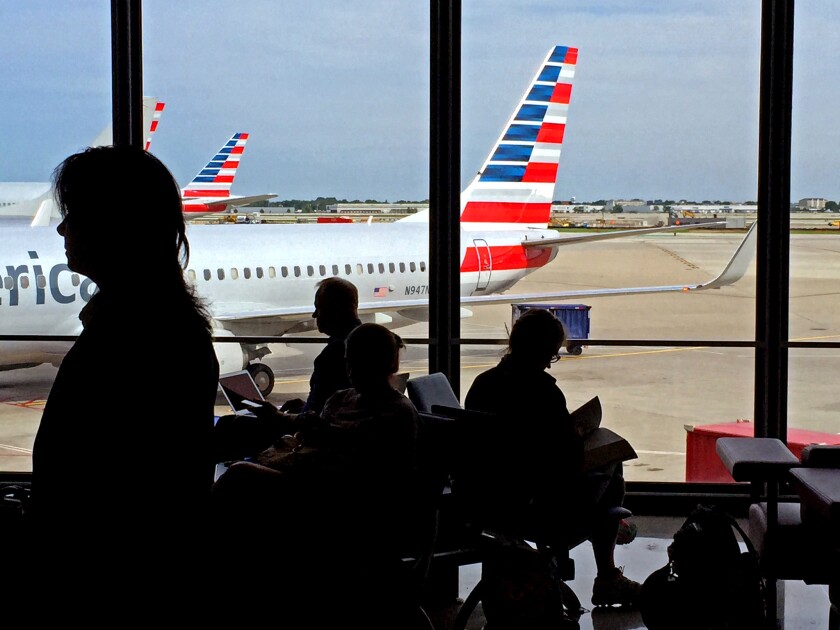 Airline critics believe that a new policy that raises the fares for passengers who book multi-stop trips is evidence of collusion between the nation's biggest carriers.
Whether airlines are conspiring in violation of federal laws or not, the change means airline travelers must pay two to three times as much for a single ticket with several stops than they would for multiple one-way tickets.
The Business Travel Coalition and Sen. Robert Menendez (D-N.J.) have asked federal agencies to investigate Delta, United and American airlines over the pricing policies. The American Society of Travel Agents said they detected the changes in the last few weeks.
The U.S. Justice Department had already confirmed last summer that it is investigating whether some of the nation's airlines have conspired to keep fares high while limiting new routes and added seats.
"It seems to me that the nation's big airlines are working in concert to deceive and cheat the flying public," said Menendez, the ranking member of the Senate Banking subcommittee on housing, transportation and community development.
Menendez said that a flight from Newark to Los Angeles, with a side trip to San Francisco and then back to Newark costs, $592 if a traveler buys three separate one-way tickets. But the three airlines have changed their booking policies to force travelers to buy the flights together, at a price of $1,311 for that three-city example, the senator said.
American Airlines spokesman Josh Freed said the carrier simply closed a loophole that previously let passengers string together several one-way tickets in a way that was not intended by the airlines.
Part of the reason airlines want fliers to book multi-stop flights on the same ticket is so they can help passengers make their connections if there are flight delays caused by bad weather or mechanical problems, he said.
In a statement, United Airlines echoed Freed's explanation. Delta Air Lines declined to comment.
Both American and United denied that the changes were made in concert with rival carriers.
To read more about travel, tourism and the airline industry, follow me on Twitter at @hugomartin.
---