Amazon hopes to dominate yet another market — furniture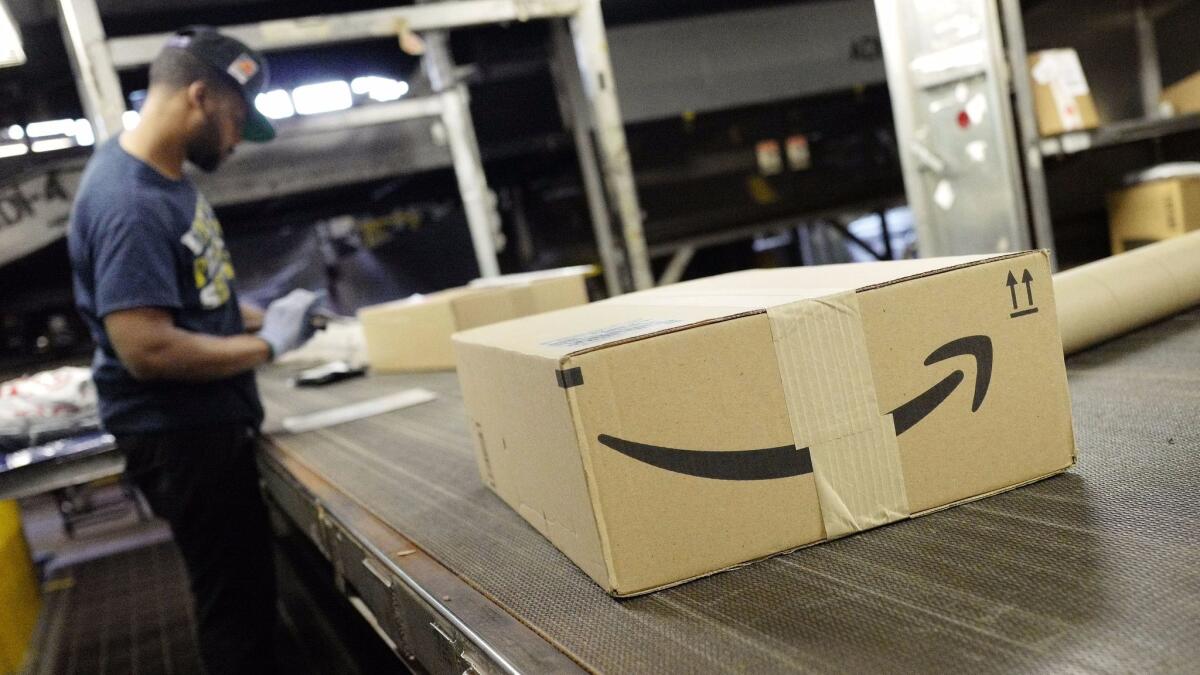 Online retail behemoth Amazon already sells the goods that line our bookshelves, drawers and cabinets. Its next goal is to sell the bookshelves, drawers and cabinets themselves.
While the Seattle-based company has sold furniture online for years, it plans to beef up product selection, offering items like Ashley Furniture sofas and chairs and Jonathan Adler home decor.
"Furniture is one of the fastest-growing retail categories here at Amazon," Amazon's furniture general manager, Veenu Taneja, said in a statement.
Indeed, online furniture sales is a growing industry, with ecommerce sales estimated at more than $36 billion in 2017 and expected to rise to more than $55 billion by 2020, according to eMarketer.
"They're smelling a market they haven't taken advantage of," said analyst Paula Rosenblum of Retails Systems Research.
To help customers get over concerns of buying home decor sight unseen, Amazon will use one of its strengths — fast and cheap shipping — so prospective buyers can see fabric swatches before committing.
"Customers are increasingly turning to Amazon for their home furnishing needs, and we're excited to continue innovating on their behalf to create the best possible shopping experience," Taneja said.
The retailer plans to build at least four massive warehouses to accommodate these sales, according to the Wall Street Journal, which first reported the company's new furniture initiative.
Amazon says it has fulfillment centers that specialize in handling large items and will offer delivery services for heavy or bulky products. Some products can even be delivered in one or two days in certain cities, Taneja said.
But Rosenblum cautioned that Amazon's model — one based on rapid-fire delivery — is directly opposed to furniture sales and delivery, which require special care. Many consumers expect white glove service, with unpacking, installation and trash disposal provided with sales.
That may not deter consumers seeking low prices and wide selection. It's a trend — shopping online versus in brick-and-mortar shops — that has meant trouble for traditional retailers such as Macy's, which are struggling to stay afloat.
With the expansion, Amazon will find itself in greater competition with furniture ecommerce leaders Wayfair Inc. and Williams-Sonoma Inc., which owns Pottery Barn and West Elm.