Amazon, JPMorgan and Berkshire Hathaway pick CEO for joint healthcare venture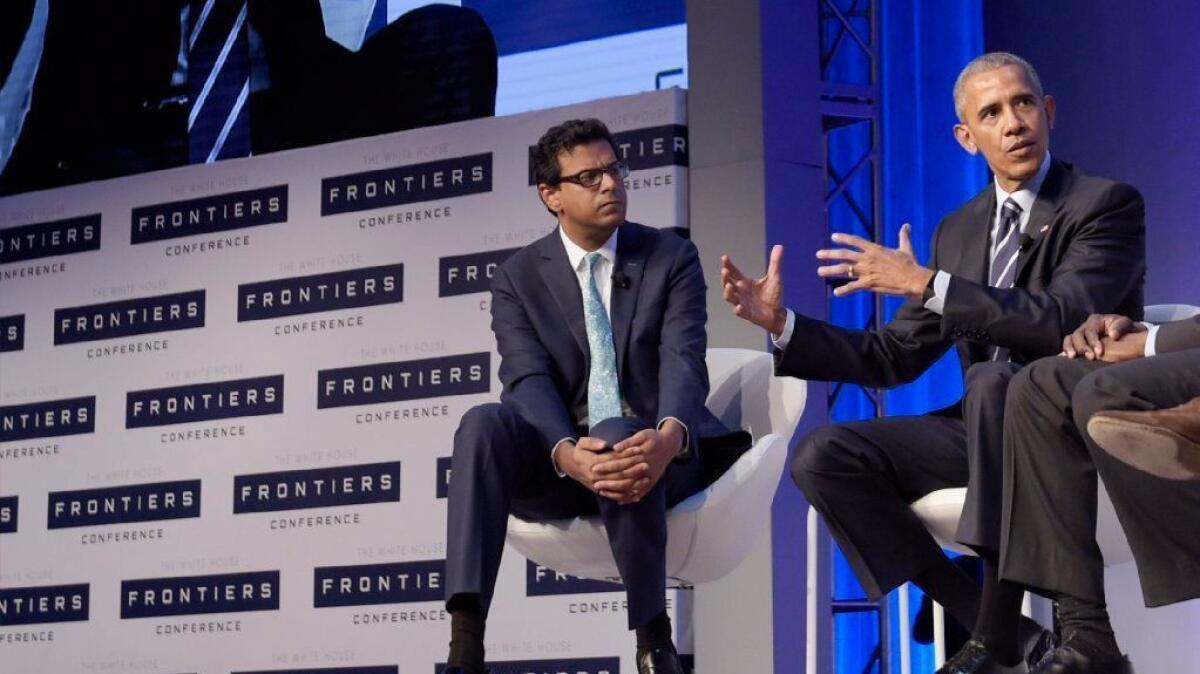 Dr. Atul Gawande, a surgeon and bestselling author, has been named chief executive of a venture sponsored by Amazon.com Inc., JPMorgan Chase & Co. and Warren Buffett's Berkshire Hathaway Inc. that aims to bring down those three firms' healthcare costs.
The companies announced the appointment Wednesday and said the new venture, to be based in Boston, will be run independently and be "free from profit-making incentives and constraints."
The three corporate giants, which together employ nearly 1 million U.S. workers, announced the joint venture in January, saying they wanted to find ways to provide "simplified, high-quality and transparent healthcare at a reasonable cost."
Buffett, the famously frugal Nebraska billionaire, at the time called rising healthcare costs a "hungry tapeworm" eating at the U.S. economy.
The move triggered speculation that any solutions or innovations the venture develops could ripple throughout the healthcare system, potentially benefiting other employers and workers — and threatening the profits of drug, insurance and other healthcare companies.
Gawande, 52, said Wednesday in a statement that the joint venture will "incubate better models of care for all," not just the three companies' employees.
Gawande is a professor at Harvard Medical School and a practicing endocrine surgeon at Brigham and Women's Hospital in Boston. He is also executive director of Ariadne Labs, a healthcare innovation project run by Harvard and the hospital.
He will remain on the faculty at Harvard and continue his surgical practice, though he will step down as Ariadne's executive director and take the title of chairman, according to a statement from Ariadne Labs.
Gawande has been a staff writer for the New Yorker magazine since 1998 and is the author of four books, including 2014's "Being Mortal" and 2002's "Complications," which was a finalist for the National Book Award.
His writing first brought him national prominence — and the attention of Buffett and Buffett's longtime business partner, Charles Munger. In 2009, Munger read a New Yorker article by Gawande, "The Cost Conundrum," that examined why healthcare was vastly more expensive in some parts of the United States than others despite little difference in the health of people getting the care.
Munger thought the article was so socially useful that he blindly mailed Gawande a $20,000 check, Buffett told CNBC in 2010. Gawande donated the money to an international project to improve surgical equipment in developing countries, according to the Huffington Post.
Buffett said in a statement that he, Amazon CEO Jeff Bezos and JPMorgan CEO Jamie Dimon are "confident that we have found in Atul the leader who will get this important job done."
Gawande starts July 9. A spokesman for JPMorgan said he could not comment on how much Gawande will be paid or other terms of his employment.
Although Gawande is well known in health policy circles, he has never run a major business. Vivek Garipalli, the CEO of Clover Health, a closely held health insurer that serves Medicare patients, said the Amazon-Berkshire-JPMorgan venture will now need to hire executives with that kind of experience.
"Almost of the same import is who does Atul hire" as his chief operating officer, Garipalli said. "That vision has to be translated by somebody who understands the nuances" of contracting with doctors and hospitals, health insurance markets and other details.
Bloomberg was used in compiling this report.
Follow me: @jrkoren
---
UPDATES:
11:05 a.m.: This article was updated with details about Gawande's plans to stay involved in other activities, information about Munger's interactions with Gawande, and comment from Garipalli.
This article was originally published at 8:55 a.m.