American Apparel gets temporary restraining order against Dov Charney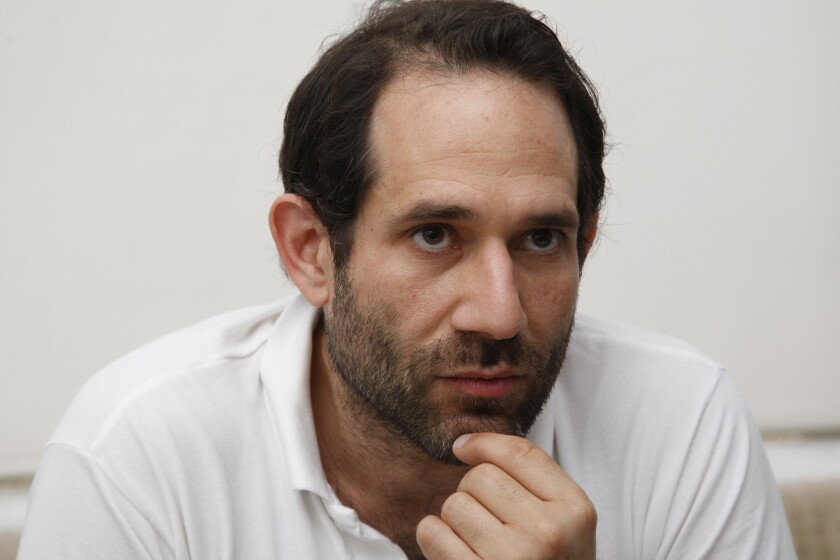 American Apparel was granted a temporary restraining order against Dov Charney, ousted last year as chairman and chief executive, that will prevent him from criticizing the company or seeking to remove its board members.
Charney must follow the mandates of a deal reached with American Apparel last year in which he agreed to refrain from disparaging the company and its employees, or seeking to replace directors ahead of the annual meeting July 18, according to a filing in Delaware Chancery Court.
The board removed Charney as chairman and suspended him as CEO last June, citing evidence of inappropriate behavior with employees and misuse of company funds.
After being suspended as CEO, Charney teamed up with hedge fund Standard General to buy additional shares as he attempted a comeback.
As part of the standstill deal reached with both companies, Charney stepped down as a board member and agreed to a number of other restrictions, including not disparaging American Apparel.
But his comeback attempt failed, and he was fired as CEO in December.
Charney and his allies have filed a flurry of legal actions in recent months, including defamation lawsuits against American Apparel and Standard General.
American Apparel filed suits of its own, accusing Charney of running a "scorched earth campaign" to regain control.
Stephen Brauerman, a lawyer for Charney, said his client intends to comply with the court's orders.
The "order is preliminary and based on pleading we have not had an opportunity to fully challenge," he wrote in a statement. "We do not believe this decision has any effect on the other litigation he has filed against the company."
Follow Shan Li on Twitter @ByShanLi
---
For reporting and exclusive analysis from bureau chief John Myers, get our California Politics newsletter.
You may occasionally receive promotional content from the Los Angeles Times.