American Apparel rejects $300-million takeover offer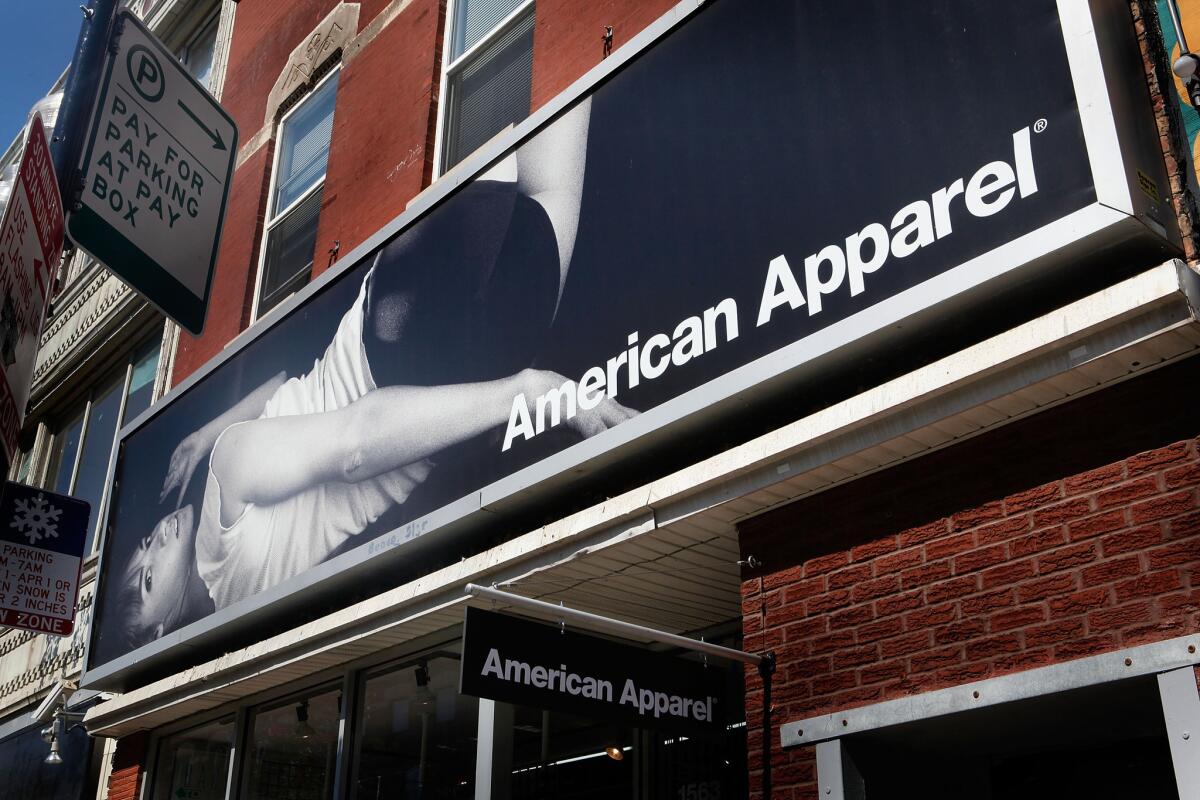 The board of American Apparel Inc. has rejected a $300-million takeover bid from investors who support the return of ousted Chief Executive Dov Charney, according to a person familiar with the matter.
The rejection of an offer from Hagan Capital Group and Silver Creek Capital Partners is yet another dramatic turn for the Los Angeles retailer, which filed for bankruptcy in October. The investors, who had previously submitted a $200-million offer in December, could still make another bid for the company.
But the clock is counting down.
On Jan. 20, American Apparel will seek approval from a Bankruptcy Court judge for a reorganization plan it submitted at the time of filing for Chapter 11. The plan, which has gotten approval from most of its creditors, would take the company private and hand nearly 100% control to its largest bondholders.
Chad Hagan, managing partner at Hagan Capital Group, said the investors back the return of Charney as co-CEO. Charney was fired in 2014 after an investigation uncovered allegations of misuse of company funds and inappropriate behavior with employees.
Hagan argued that the takeover plan was better for the company's creditors.
See the most-read stories this hour >>
The investors said that senior lenders would fully recover their money, versus 33% to 77% under the other plan. Unsecured creditors would get $10 million to split, more than the $2.5 million offered by the reorganization deal, the investors said.
Analysts said the investors could try to recruit the unsecured creditors to their side, and persuade the judge to postpone any final decision until he has examined the new offer.
Follow Shan Li on Twitter @ByShanLi.
ALSO
Kmart to close several stores, including 4 in California
Amazon is dropping Prime price to $73 for the weekend