American Airlines contends only a 'few hundred' December flights have no pilots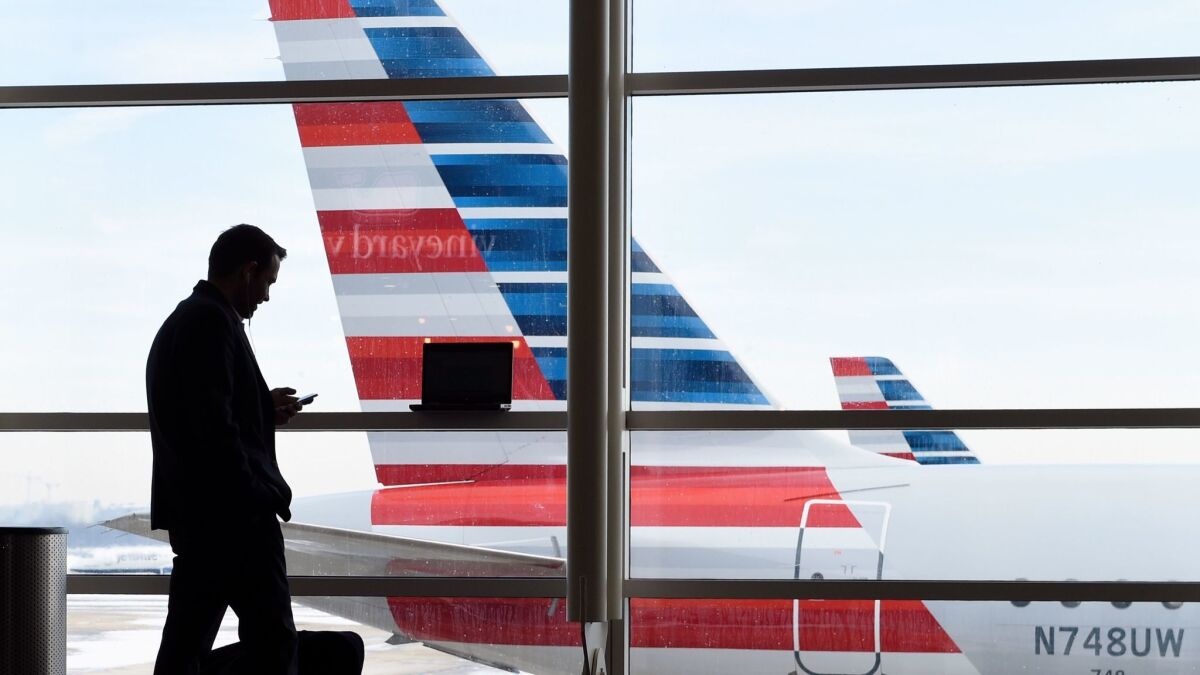 American Airlines acknowledges that a computer error allowed too many pilots to schedule vacation time during the Christmas holiday, but it remains unclear how many flights might be without pilots during one of the year's busiest travel periods.
The Fort Worth airline — the world's largest — released a statement Thursday saying it had found enough pilots to staff most scheduled flights for the holiday period and may not have to cancel any flights in December.
"Out of the 200,000 flights American will operate in December, only a few hundred are currently unassigned to pilots," the airline said. "That number of open flights continues to decrease thanks to our pilots who are stepping up to the plate and picking up trips to ensure customers are taken care of."
But the union that represents American Airlines' pilots disputes the airline's calculations, saying "thousands of flights are still listed as unassigned."
"We remain seriously concerned about the potential for significant schedule disruption for our passengers, pilots, and fellow employees during the critical holiday travel season," the Allied Pilots Assn. said in a statement.
The airline said Wednesday that the computer error allowed too many pilots to schedule vacation during the busy Christmas holiday but didn't specify how many flights were without pilot assignments. To get pilots back in the cockpits, the airline said it tapped reserve pilots to take additional work shifts and offered 150% pay to get other pilots to work during their scheduled vacation.
"We have not canceled any scheduled flights in December and will continue to work to ensure both our pilots and our customers are cared for," the airline said.
To read more about the travel and tourism industries, follow @hugomartin on Twitter.
Sign up for the California Politics newsletter to get exclusive analysis from our reporters.
You may occasionally receive promotional content from the Los Angeles Times.