Applebee's is moving its headquarters to Glendale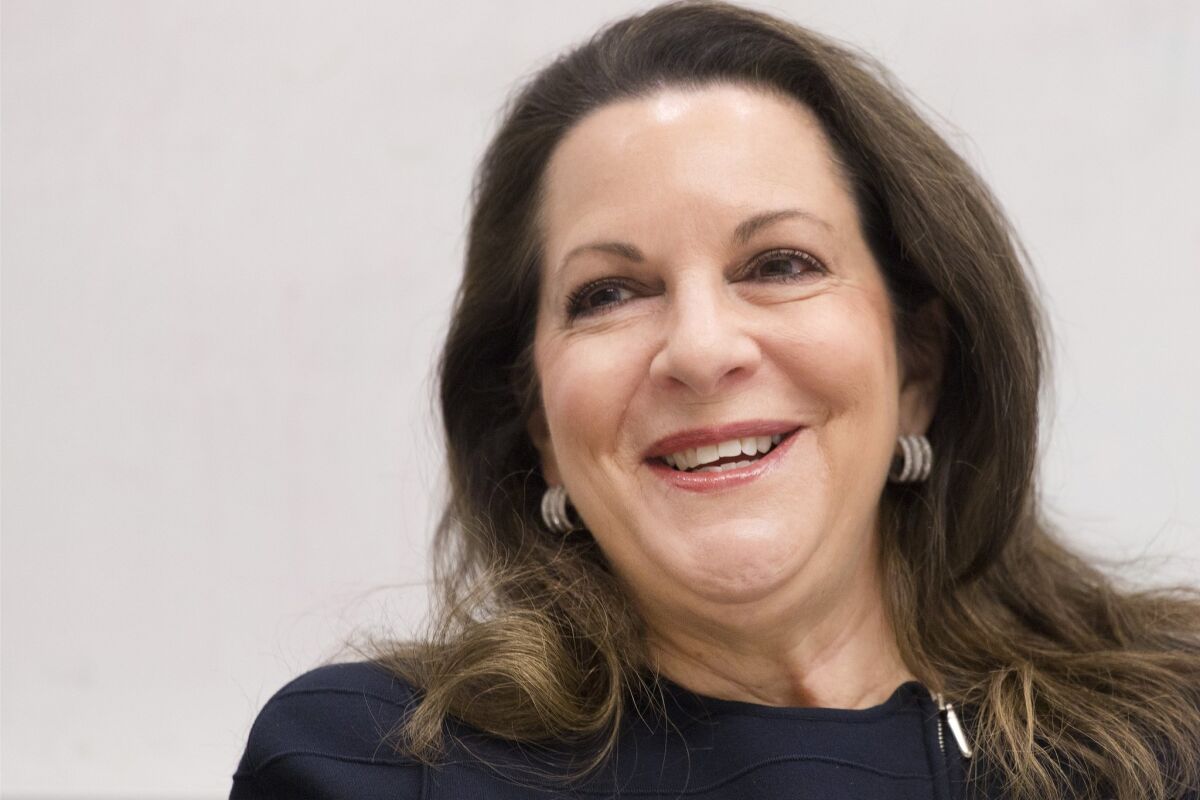 In contrast to a spate of reports of companies moving their headquarters out of Southern California, restaurant chain Applebee's International Inc. is doing the reverse — moving to Glendale from Kansas City, Mo.
The relocation is part of parent company DineEquity Inc.'s plan to consolidate operations. The Glendale company, which acquired Applebee's in 2007, also owns pancake chain IHOP.
Applebee's move into the Los Angeles area contrasts with the planned exit of chip maker Broadcom and the departures of Toyota Motor Corp., Occidental Petroleum Corp. and Allergan Inc. But the restaurant chain will be in good company — a number of businesses have established headquarters in Glendale, including LegalZoom, Nestle USA Inc. and Walt Disney Imagineering.
"We will be very happy to receive them and hope that they enjoy their new home," Glendale Mayor Ara Najarian said.
The city helped the company cut red tape to make the move, Najarian said, but did not offer financial incentives.
Relocating the headquarters will enable Dine-
Equity to be "more collaborative" and "more nimble," with all of the brand functions for Applebee's and IHOP in one place, said Kevin Mortesen, vice president of communications for
DineEquity.
About 10% to 20% of Applebee's approximately 220 employees at the Kansas City headquarters will be offered jobs in Glendale. The company will also fill some additional jobs there, Mortesen said.
Eighty to 90 people in
departments such as guest relations and accounting will remain in Kansas City. The transition will occur in phases, he said.
DineEquity said Steven Layt, president of Applebee's International, chose not to relocate and resigned effective Friday. In his place, DineEquity Chief Executive Julia Stewart will serve as
interim president of Applebee's in addition to her other responsibilities.
The company has increasingly moved toward a franchise model, with Applebee's now 100% franchised and IHOP at 99%, Mortesen said.
In July, DineEquity reported second-quarter net income of $26.5 million, or $1.40 a share, compared with $18.9 million, or $1, a year earlier. Revenue increased 6.9% to $171.5 million.
The company said sales at Applebee's rose 1%, the fifth consecutive quarterly increase.
Shares of DineEquity fell $1.06, or 1.1%, to $93.12 on Friday.
samantha.masunaga@latimes.com
---
Sign up for the California Politics newsletter to get exclusive analysis from our reporters.
You may occasionally receive promotional content from the Los Angeles Times.